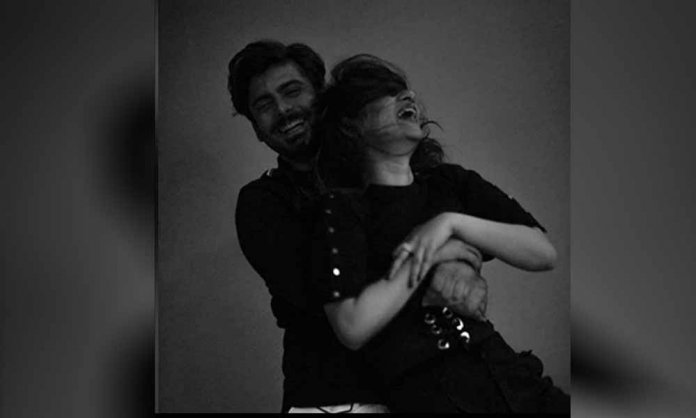 With an oh-so-perfect chemistry and a love story as dreamy as it can be, Fawad Khan and Sadaf Khan make one of the most loved celebrity couples in town and we just can't stop adoring them.
Ruling our hearts with his dapper looks and passion for his work, Fawad Khan gives us another reason to love him even more for being a true family man.
Fawad Khan's Daughter's Birthday And Halloween Party Will Melt Your Heart!
When it comes to expressing love and affection towards his family, he makes sure to do it just right like he does everything else, and his wife remains always by his side like a true soul mate.
Giving us some major couple goals yet again, Fawad and Sadaf have recently celebrated their 13-year long journey of togetherness and their wedding anniversary picture will definitely melt your heart.
Have a look!
The best part is that they don't need to glam up at all and still make us drool over them for just being together in one frame. They both have known each other since their teenage years and the fact that Fawad proposed to Sadaf when he was just 17 makes this couple even more adorable.
A throwback to when they both get married 13 years ago!
And they both also have two cute kids, making their family perfect!
Elyanas Birthday (Halloween theme Party )#FawadKhan pic.twitter.com/FTDtbpjVMI

— Loyal Fawadian (@bhavi_fk) November 11, 2018
There is no doubt that the amount of love Fawad Khan gets from his fans and followers is unmatchable. The superstar has been making us proud in international platforms as well but one person who remains constant in his life his lovely wife.
Though it works both ways, the saying that "behind every successful man is a woman who supports and encourages him", sits just right in case of Fawad Khan and Sadaf, and we wish them both a very happy life ahead.
Stay tuned to Very Filmi for more updates and news!