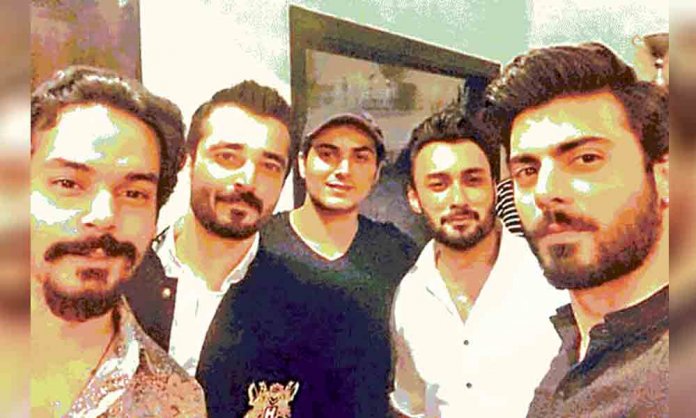 A year and a half since Bilal Lashari's reboot of 1979's Maula Jatt encountered copyright infringement claims by the original producer; accusing the producer and director of not taking his permission before his classic film's remake.
Mr. Bhatti recently resurfaced with a new claim that he had attained a stay order from court over Maula Jatt, however, Intellectual Property Tribunal of Lahore (presided by Judge Khalid Mehmood Bhatti) vacated the stay order in Producer Ammara Hikmat and Director Bilal Lashari's favor months ago.
The complaint made by Sarwar Bhatti to FIA in October 2017 also led to The Intellectual Property Organisation issuing a letter following month stating that no violation of Copy Right Ordinance 1962 has been committed by Encyclomedia (Producer Ammara Hikmat's company) and Lashari Films (headed by Director Bilal Lashari). The copyright owner/creator Nasir Adeeb and his assignees have rights to produce any new work if they desire to; thus bringing light to Mr. Bhatti's claims and allegations over false ownership of literary rights.
Mr. Bhatti also stated that he was the co-writer of Maula Jatt in an effort to discredit the original writer Nasir Adeeb of Maula Jatt (1979) and the creator of Maula and Noori characters, who currently holds the world record for writing the most number of scripts for movies in Pakistan which is 476.
Mr. Nasir Adeeb wrote Maula Jatt (1979) as a sequel to Wehshi Jatt (1975) which introduced the character Maula for the first time. 'Maula Jatt in London', 'Maula Te Nuri' are some of the other sequels of Maula Jatt franchise all written by Nasir Adeeb.
The decision by IP tribunal (session court) has been written on the basis of Mr Nasir Adeeb being the only constant factor between all Maula Jatt movies ever made, all having different directors and producers each time.
The characters, dialogues, and story fall under literary rights and hence belong to the writer. The film directed by Bilal Lashari has a new screenplay and is a new film altogether, therefore, no copyright infringement has taken place.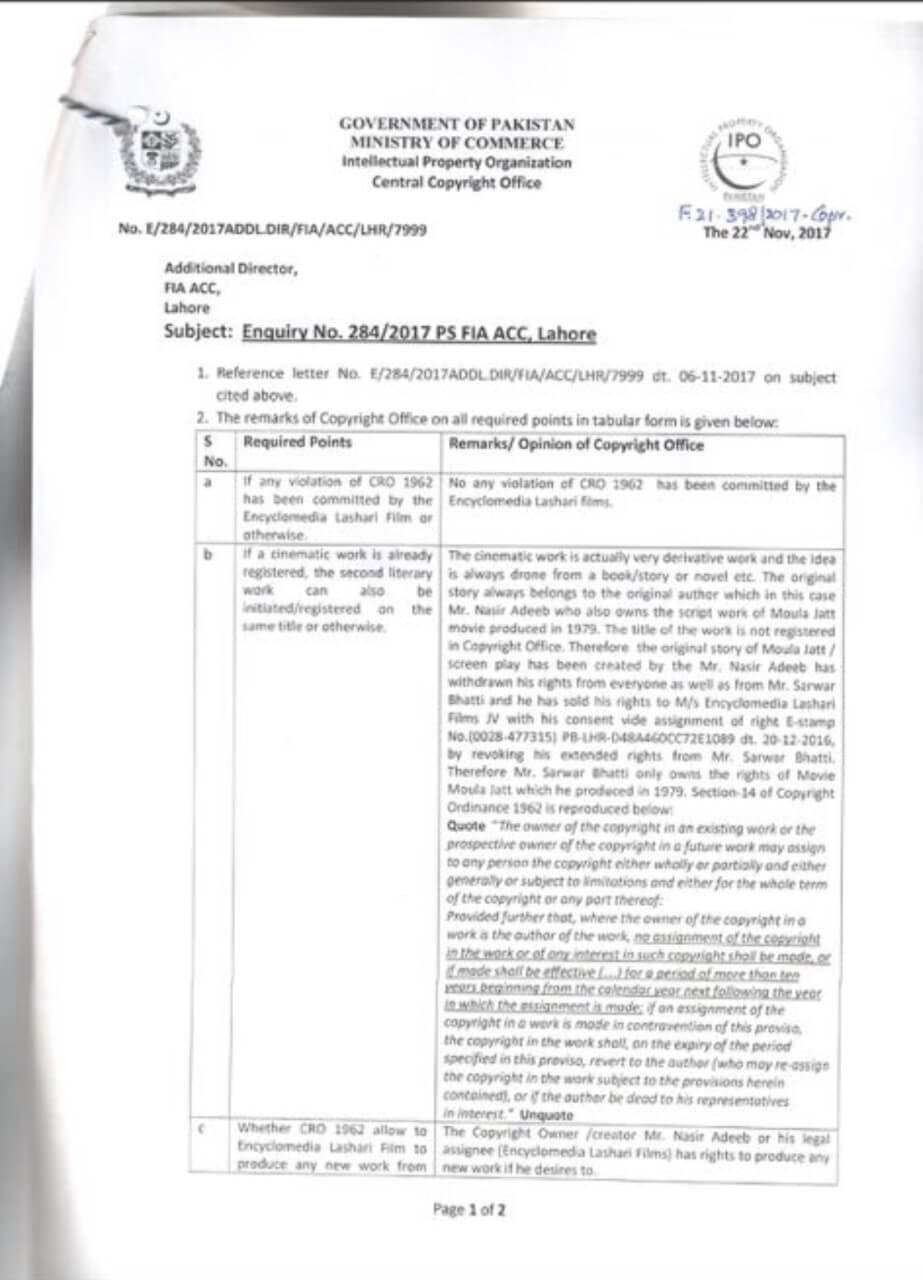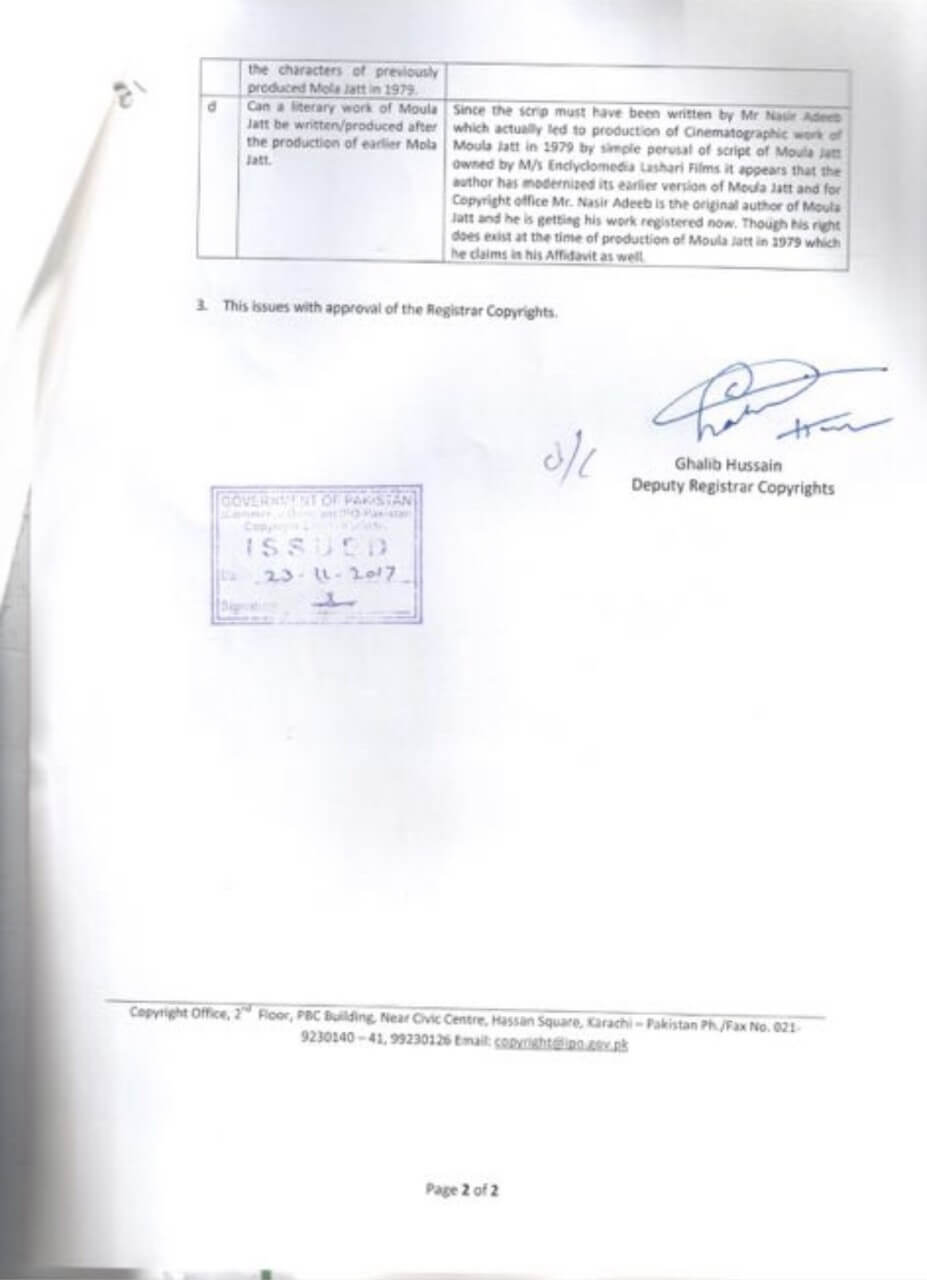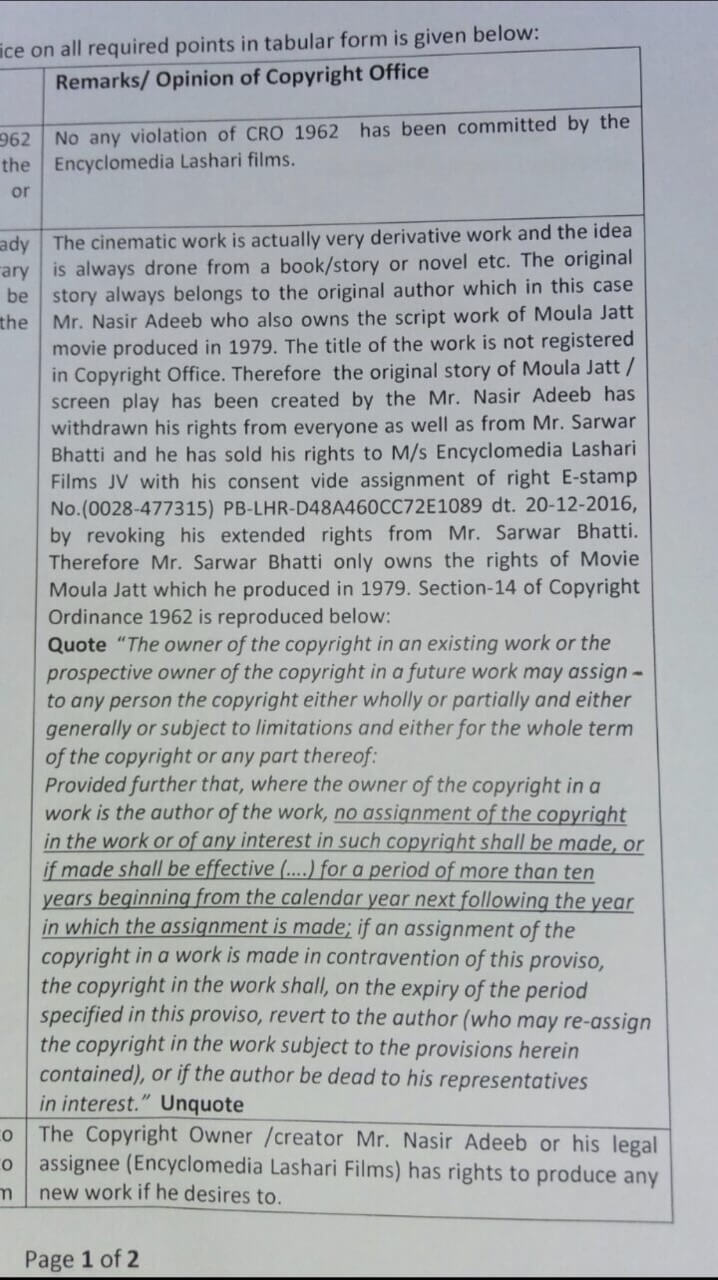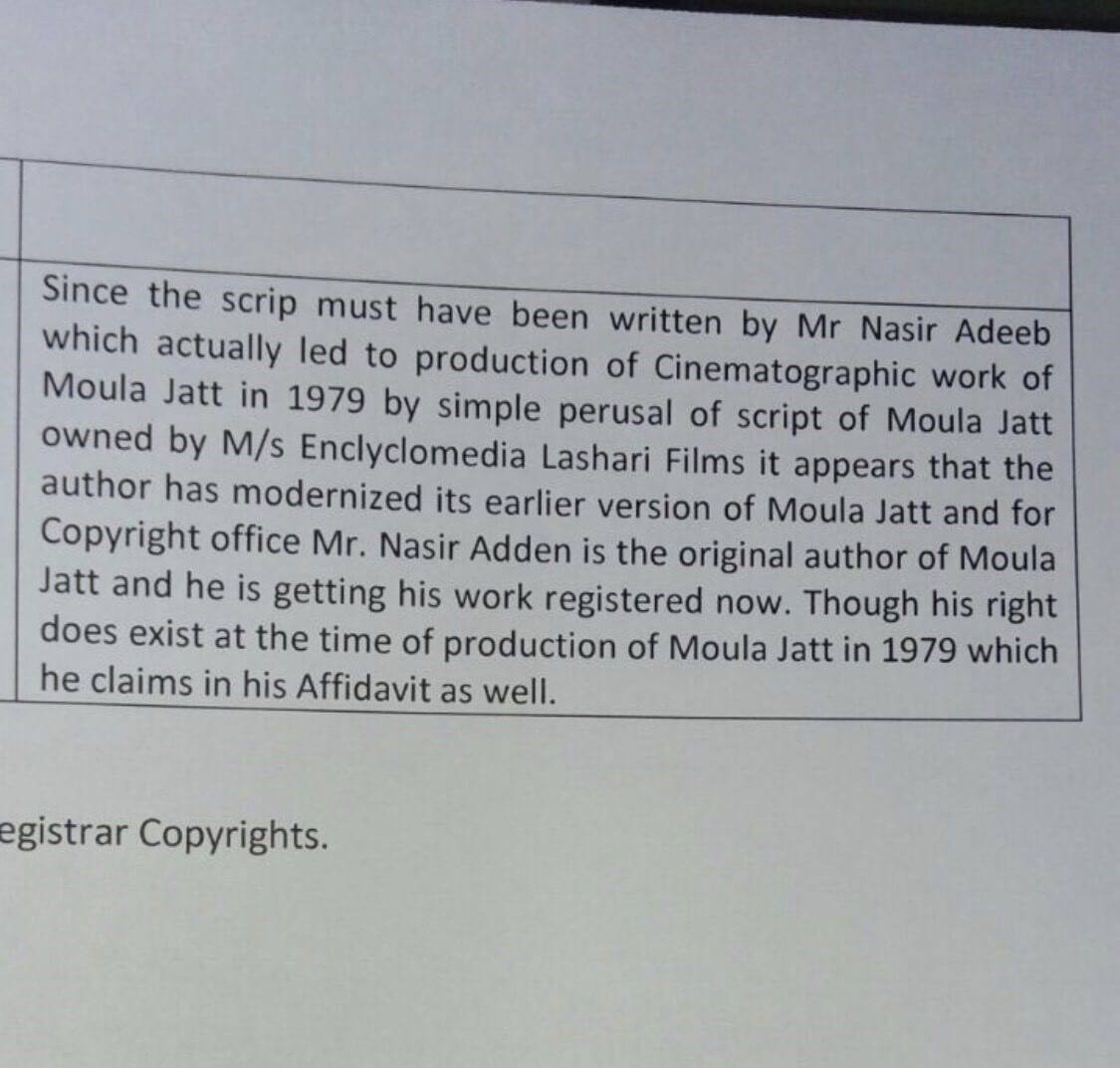 For more updates and details, stay tuned to Brandsyanrio.