Last week, the final season of the famous Spanish Netflix show, "The Money Heist" was released. Needless to say, the fans went on a roller coaster ride. However, after a week of its release, fans and the audience is pleading to boycott the show over their pro-Israeli remarks.
Money Heist Cast Appears On Israel's Channel 12
According to Arab media, the cast of Money Heist spoke on television about the latest season and the recent advances. During the interview, a question was asked about the cast's visit to Israel. In response to the question Darko Peric, who plays the role of 'Helsinki,' said;
"It was a marvelous experience, and I hope to come back again. I know that there are a lot of fans here, and the people here are great. When people travel to Israel, they always talk about strict security and police measures, but even the police wanted to take pictures with me when I arrived here. It was great!"
Hovik Keuchkerian, who plays 'Bogota,' mentioned that he only heard "wonderful things" about the country. He then praised Fauda, an Israeli drama about an undercover unit whose commandos carry out missions in the occupied Palestinian territories while disguised as Arabs.
Turns out @lacasadepapel's cast sang praises about the Israeli occupation & the drama they produced inspired by oppressing & killing Palestinians. What a shame. #BoycottLaCasaDePapel #lecasadepapel https://t.co/kq07R1gPox

— Omar Ghraieb🇵🇸 (@Omar_Gaza) September 4, 2021
Jaime Lorente, aka 'Denver' went to Israel in 2019 and also praised the country;
"It's crazy to see the reactions all over the world and in Israel. It's emotional for me to share these moments with you. I'm happy I was given the privilege to come here and to get to know your warm people, your culture, and your country, and I hope to come back here soon," he said.
"When they talked to me about going to Israel, I agreed right away. I had heard a lot about this amazing country and how special it is and about the Tel Aviv nightlife and the great food. I'd love recommendations about where to eat hummus and falafel."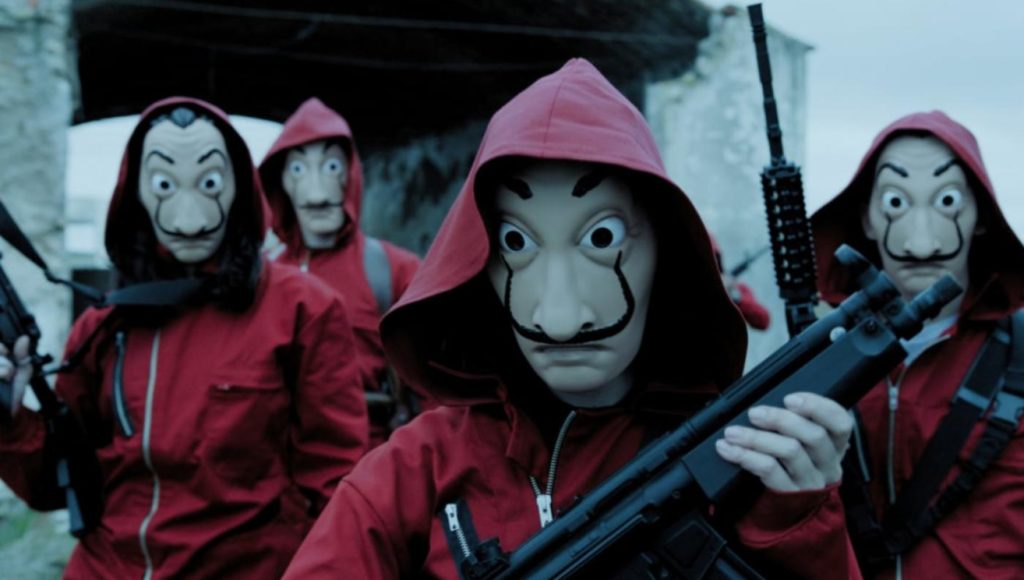 Fans Call For A Boycott 
As soon as the interview went viral, fans and Palestinians started pleading to boycott the show over their remarks. Palestinian activists launched a viral hashtag called #BoycottLaCasaDePapel, using the show's Spanish name.
"While millions of Money Heist fans wait for the fifth season, performers from the successful show appeared on an Israeli channel, expressing their support for the Israeli occupation and celebrating its criminal activities against Palestinian(s)." https://t.co/l56rDOs2tz #BDS

— Jinjirrie 🐈‍⬛ (@Jinjirrie) September 9, 2021
Several social media users went to the IMDb database website to post negative comments and reviews as well
Read More: 5 International Brands That Cashed On Money Heist
"The cast should stop showing their love for an apartheid state that kills Palestinians, destroy[s] their homes and steal[s] their land," one user wrote.
"We must have a voice deliver a message to the producers of the series that the stars of the series praising the occupation will not go unnoticed." said another Palestinian account.
What do you think; will the pro-Palestine die-hard Money Heist fans be able to boycott the show?
Stay tuned to brandsynario for the latest news and updates.