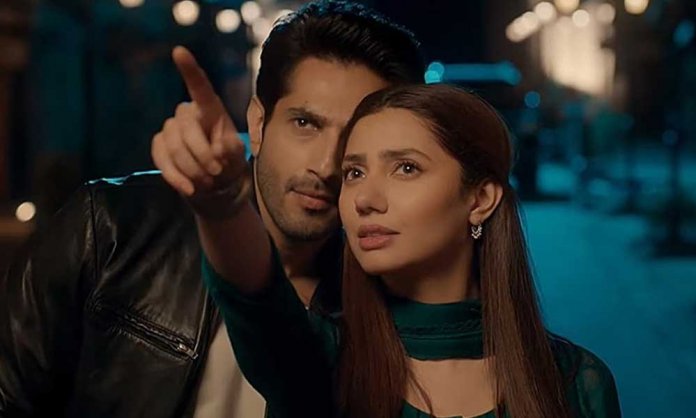 There is no doubt about the fact that Mahira Khan rules most of the hearts in Pakistan, be it her naturally beautiful smile, her soothing voice, or her commendable acting skills.
However, there will always be haters and haters will always hate.
Last time, senior Pakistani actor Firdous Jamal came under some serious spotlight for his demeaning comments on Mahira on a morning show hosted by Faysal Qureshi.
#supportfirdousjamal Takes Over Social Media After Hum TV Head Bans Veteran Actor
While there were people who agreed with Jamal Sahab, many celebrities and fans showed great support towards Mahira Khan. However, the wrath of this Superstar's fans is pointing towards a Twitter user this time.
Read this tweet and you'll know why:
Why does Mahira Khan keep pointing to the sky in every movie and exclaiming 'chand!' 'sitara!' like a mentally challenged kid? Who writes these scripts and why are they not allowing heroines to behave as normal adults do

— Nadia (@nadiajqureshi) September 3, 2019
In a developing society where mental health awareness is increasing slowly and gradually, you can't really get away with such hideous comparisons.
Take a look at how people stood up for Mahira Khan and reprimanded the original poster for making such a ridiculous, insensitive analogy:
I get it that you are jealous of @TheMahiraKhan but comparing her to a mentally challenged child for likes/retweets as a joke doesn't make you funny, it makes you an asshole, as is anyone else who thinks the image of a mentally challenged child is hilarious.

— Shehzad Ghias Shaikh (@Shehzad89) September 4, 2019
Wouldn't expect a well educated woman from a medical background to bring in special/differently abled kids into this.
Talk about Mahira Khan all you want but why are you mocking special kids? Jaahil. https://t.co/WkxUw4PMMB

— meem elif (@meemelif) September 3, 2019
Many were also of the opinion that there is absolutely nothing wrong with getting excited over the beauty of nature.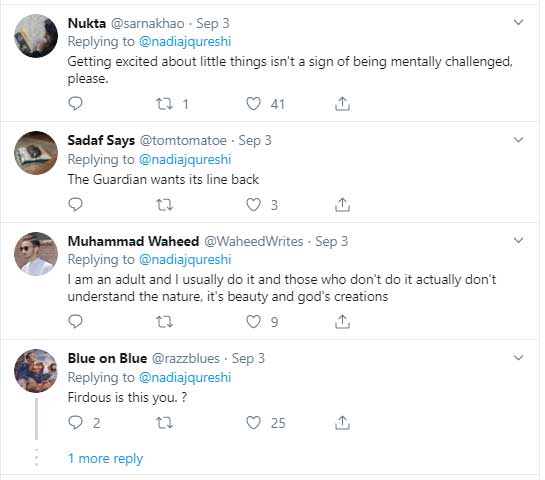 What are your thoughts on the story?
Let us know in the comments!
Stay tuned to Brandsynario for more news and updates.