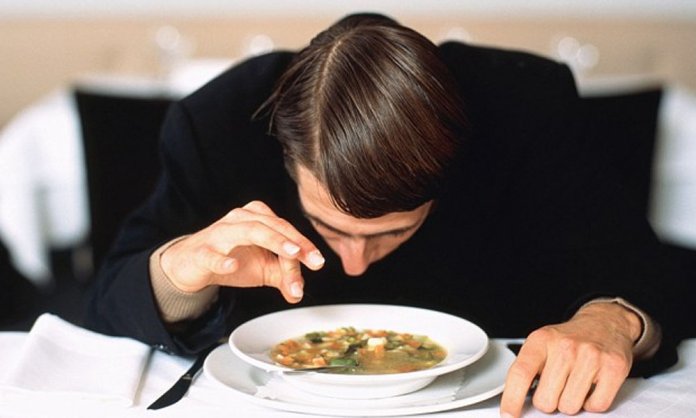 The idea of discovering a strand of someone else's hair in your meal is obviously disgusting. The thought is bound to make you gag but that clearly didn't stop a man in Karachi to put his own hair in the food to scam a free meal.
The guy was caught on camera in a restaurant, 'Maskan Mandi', pulling out his eyelashes and putting it in the food (after eating most of the meal) to avoid payment!
Not only did he not pay for the food but was also seen blaming the management and creating an unpleasant scene.
The whole incident was caught on camera of the restaurant, who later shared the footage on their Facebook page to clarify the situation and shame the customer!
Watch the video below!
Maskan Mandi took to Facebook to expose the cheating customer!
Here's what they had to say about the whole incident:
Well yesterday we have faced this incident from one of our customer. You can see the video and fo the justice is this fair with us and other restaurants.
The eatery further revealed how the man had come into the restaurant and after putting his own eyelashes in the food, he blamed the restaurant for it!
Yesterday one of our customer came and ordered our "Dajaj Mandi" and after eating half of the meal he started putting his Eyelashes on our meal and then called our manager and started complaining
And blah blah blah .. shouting and screaming and didn't pay and went out.
Adding to the post, they revealed how they have cameras installed to keep a check on such incidents.
For good we have our CCTV security and one of our management member is watching and keeping eye on all customers and kitchen.
The incident has left the internet shocked and disgusted!
What do you think of the incident? Tell us in the comments.
Stay tuned to Brandsyanrio for more news and updates.