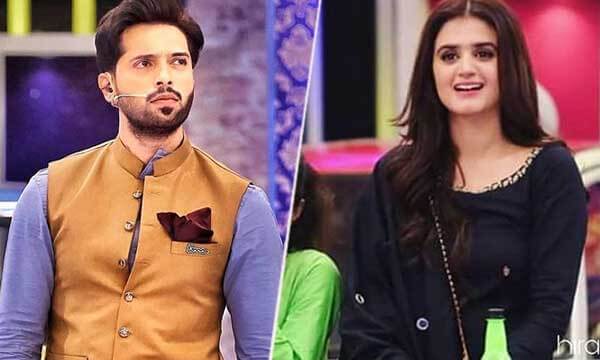 The VJ turned actress Hira Mani has been creating waves since long and making it big in the television industry.
After getting much appreciation for her acting in 'Yakeen Ka Safar', Hira Mani is riding high yet again because of her recent serial 'Do Bol'.
The actress recently appeared in Fahad Mustafa's game show 'Jeeto Pakistan' where she offended a number of her fans and followers.
During a series of questions, the actress said that men are smarter than women and her fans got really infuriated after her comment.
She said:
I think we should listen to the men. They are smarter than us. I think we should go with his decision as a woman can sometimes make bad decisions.
The host Fahad Mustafa took no time to school the actress and said that Pakistani women are actually smarter.
He replied:
That is not the case. Our country's women are smarter than men," adding: "My wife has always made the best decisions.
Watch the clip below! 
Soon after her controversial statement, Hira Mani faced massive trolling on Twitter.
Have a look at what people have to say:
hira mani why you had to make such a misogynistic comment? wHy

— fatima 🥀/ Ramadan (@wintcrsqueen) May 11, 2019
So Hira Mani said that men are smarter than women on Jeeto Pakistan last night. On last night's Jeeto Pakistan with Fahad Mustafa, celebrity guest contestant Hira Mani was having a particularly bad streak of luck during the game show. pic.twitter.com/G6ofsaxS7f

— Islamic Republic of Pakistan (@IslamicRofPak) May 12, 2019
agreed that hira mani sucks and shes spewing some real shit, but lets not forget this is a product of the system we aim to dismantle. churalo hira mani ko is patriarchy se

— Brown Girl Rants (@AliInseya) May 13, 2019
What are your thoughts about the story? Let us know in the comments section below.
Originally published on Veryfilmi.com