Expo 2020 Dubai is right around the corner. Starting from October 1st, 2021 the event will go on for six months. A number of amazing exhibitions will be featured. One such exhibition is the world's largest Quran. Fun fact; a Pakistani artist has made it.
Read More: Dubai Expo 2020: Pakistani Artist To Showcase World's Largest Quran
Expo 2020 Dubai tickets
The reputable event is awaited by many across the globe so it is for them, today's announcement. The expo will start selling its tickets from Friday and UAE residents or visitors can buy them from all Zoom stores. This automatically means that the tickets will be available at the Dubai Metro stations' convenience stores as well as Enoc and Eppco service stations.
What's even more interesting is that if you want to quickly explore the event, you can even do it for free. For instance, people traveling with Emirates and Flydubai will automatically be eligible for a one-day free pass.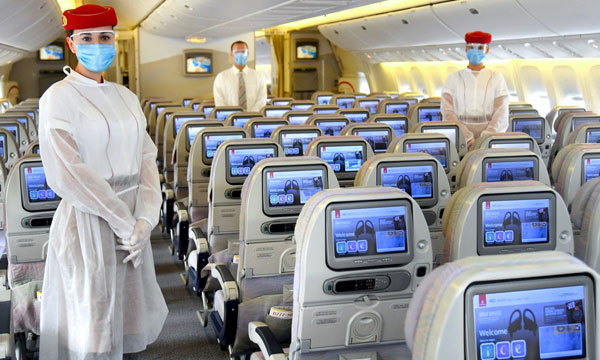 Expo 2020 Dubai Ticket Prices
If you are not an Emirates or FlyDubai traveler or are a resident of UAE, then you will not get the free pass. Instead, you will have to buy the tickets. The price structure announced has three levels.
While we suggest availing the one-day free pass through the airline, if you really have to buy, then the one-day pass will cost you AED 95. At the current exchange rate, the ticket will cost a Pakistani, PKR 4,345.
If you assume, however, that you will not be able to cover the entire show, then you can buy a multi-day ticket worth AED 195. PKR 8,918 equivalent ticket will get you 30 consecutive days' access.
The third tier is a season pass. According to this facility, you will get unlimited entries for the six-month event. It will cost you AED 495 which is PKR 22,640).
Further details on the tickets
The expo organizers are also giving away free tickets or rather free entries to a number of people. Therefore, if you are a senior citizen (60-years-old and above), a student enrolled anywhere, people of determination, or are a child (6 to 17 years old) you can enter for free. While they can enter for free, their companions will also get tickets for half the price.
So are you ready to visit the awaited expo that is all set to open on 1st October near Al Maktoum International Airport?
Stay tuned to Brandsynario for the latest news and updates!