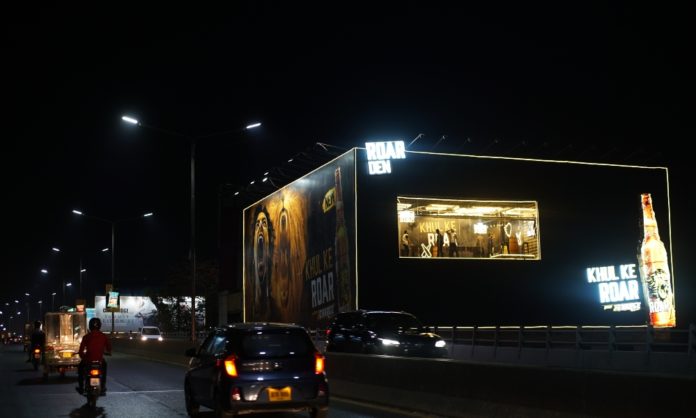 Every year, Coca-cola has been surprising Pakistanis with their creativity and new ideas in the Out of Home from Coke Studio's iconic shimmer to iconic landmark takeover.
This year, Coca-Cola took us by surprise with their one-of-a-kind innovation executed by Kinetic Pakistan featuring Live Human/Experiential Billboard for Roar Launch. Roar has recently changed its strategy and come out stronger with newer, better, and bolder taste.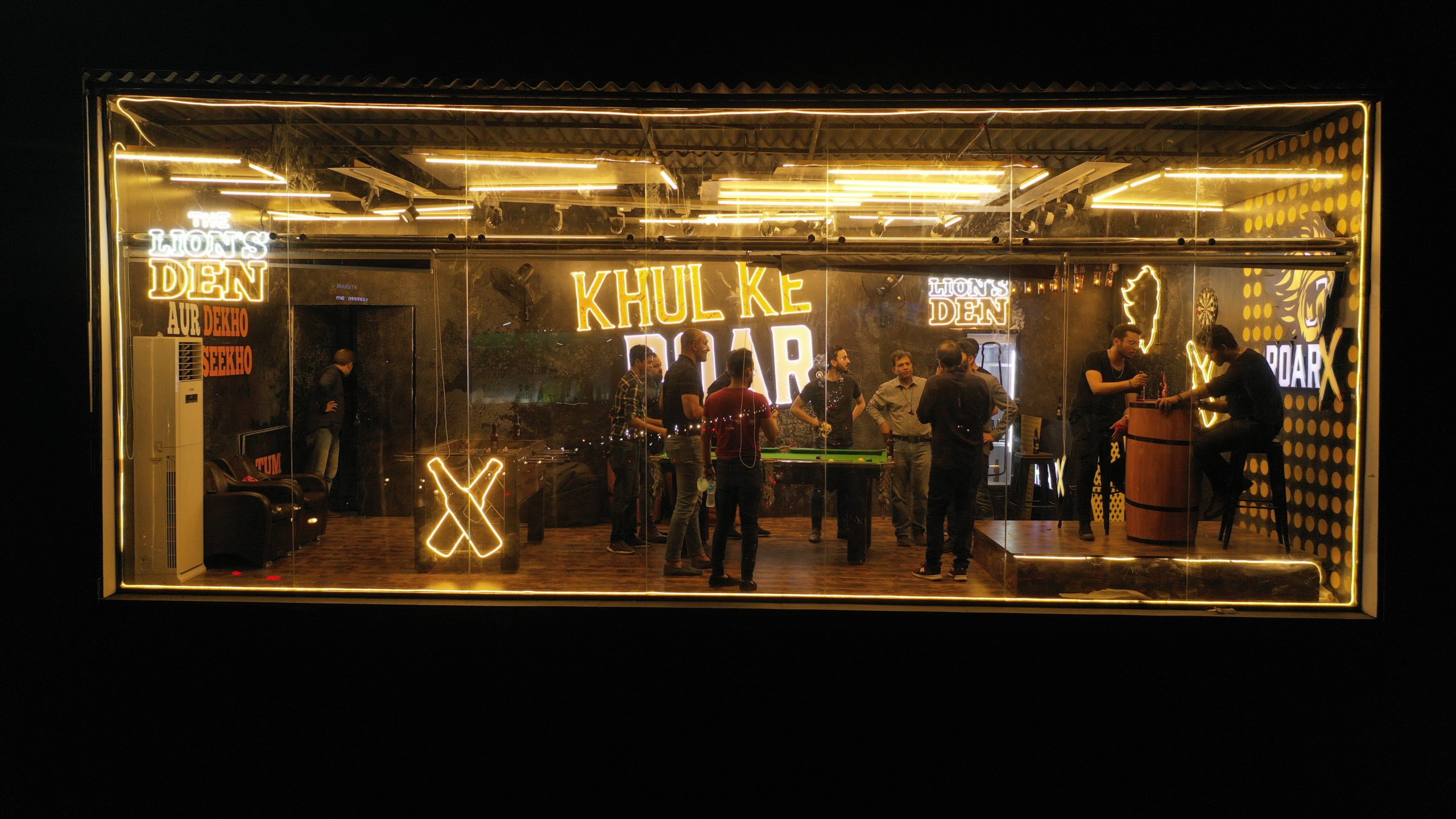 The live billboard in Pakistan for @Roarpk (a product of Coca-Cola company) where an experiential lounge is created within the billboard at Jinnah Flyover in Lahore. The 4,000 ft3 Lion's Den with brand ambassadors performing inside made the execution intriguing, unmissable, and clutter-breaking.
The imitation of youth socialization at night in Roar den gives the audience on the road an immersive experience of the brand. Brand Ambassadors are seen playing billiard, foosball, and darts and drinking Roar making the night more fun. Roar is setting up hundreds of these "Roar Dens" for youth across Pakistan and the industry-first live billboard just creates unparalleled top of mind of these Dens! This is taking special builds to the next level!