In Karachi, the nation's first ultra-rapid DC charging station for electric cars was officially opened in June 2022. The first and only Ultra-Rapid DC charging station in Pakistan, equipped with Siemens SICHARGE D series chargers with power up to 160kW, was revealed in Karachi by Audi in conjunction with SIEMENS.
Abdul Haseeb Khan, CEO of Libra Energy Solutions, stated in his welcoming speech that his family has been in the oil industry for the past 50 years. The first Compressed Natural Gas (CNG) station was subsequently opened here in the 1990s by his father, Abdul Sami Khan. At this point, he has also included an EV charging station.
How efficient is this step
He asked the government to provide a subsidy to lower the cost of EV charging. Additionally, he asked for electric pole-mounted transformers (PMTs) near roads so they could add more of these charging stations there. So you can drive your EV from here to Murree with ease, he remarked.
He gave some information on their specific charging station, stating that it is the first rapid charger in Pakistan and that charging larger vehicles, such as the Audi e-tron, will only take 15 minutes while charging smaller vehicles will only take four or five minutes.
The cost behind the process
Such charging facilities are a need on your routes. He said that the cost of moving automobiles from one city to the next would be low and that there is lots of undeveloped space next to our motorways that could be used for solar farms.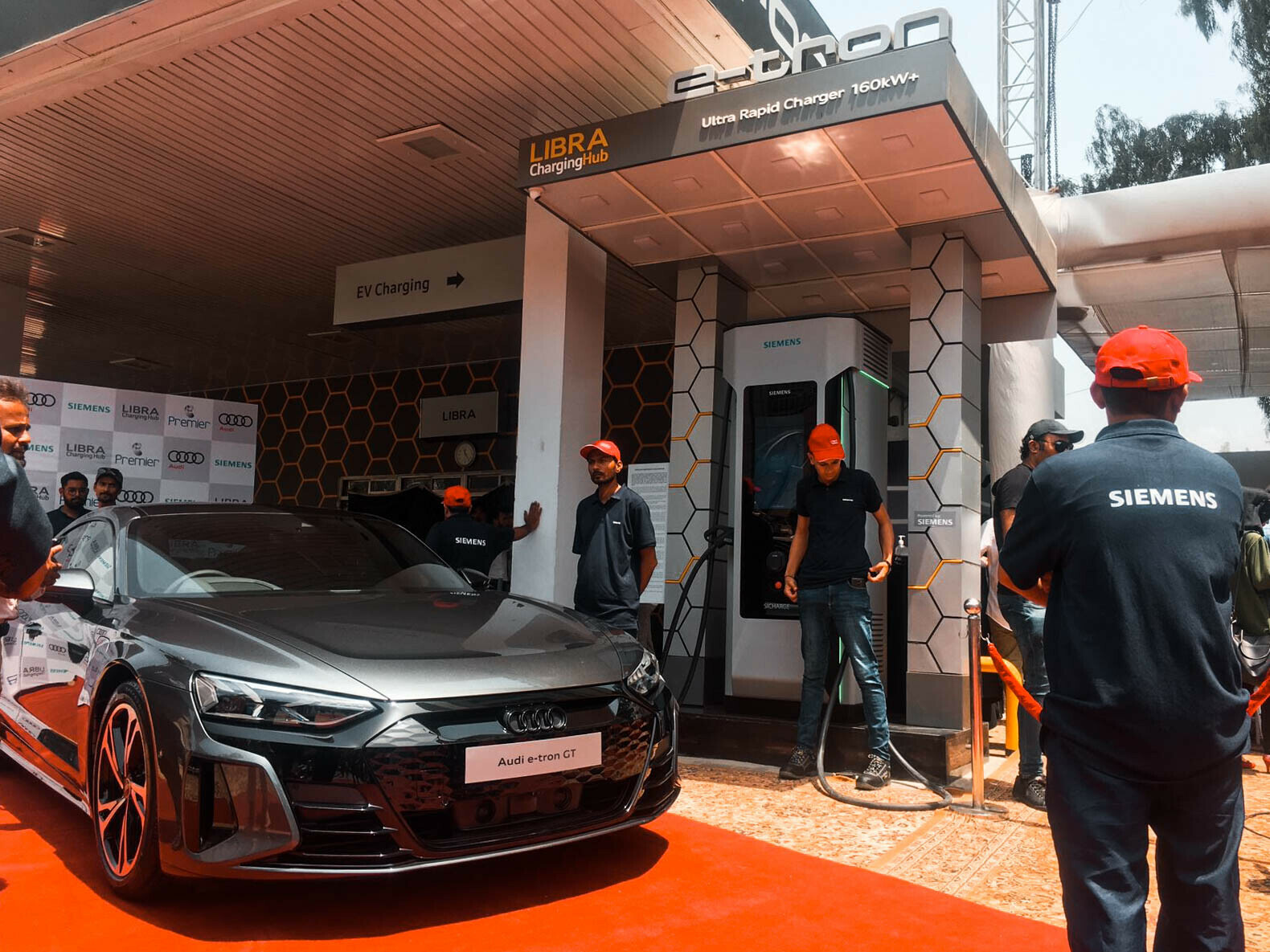 Individuals who switched to electric vehicles have completely eliminated their gasoline expenditures since I myself own one. Fuel costs reach an all-time high in 2022. According to him, these cars are also environmentally good since you can always get renewable energy from the sun and wind.
Small electric vehicles will be charged at Rs 2,000, while big vehicles would be taxed at Rs 4,000, according to CEO of LIBRA Charging Hub Abdul Haseeb Khan. He claimed that the promotion of electric technology in automobiles is a result of the rise in gasoline prices.
The optimum locations
As Karachi's Mayor mentioned, we could learn where it would be most practical to put up charging points as we gain more experience with the technology. The KMC is with you, and together, we can persuade other gas stations and gasoline dispensers to adopt this technology as well." Along with EVs' ability to help rescue the environment, we can also help with policies and laws related to this. A discussion with the federal government about installing charge stations along the roadway because they are also looking for ways to decrease costs can be beneficial.
EV Charging Stations In Karachi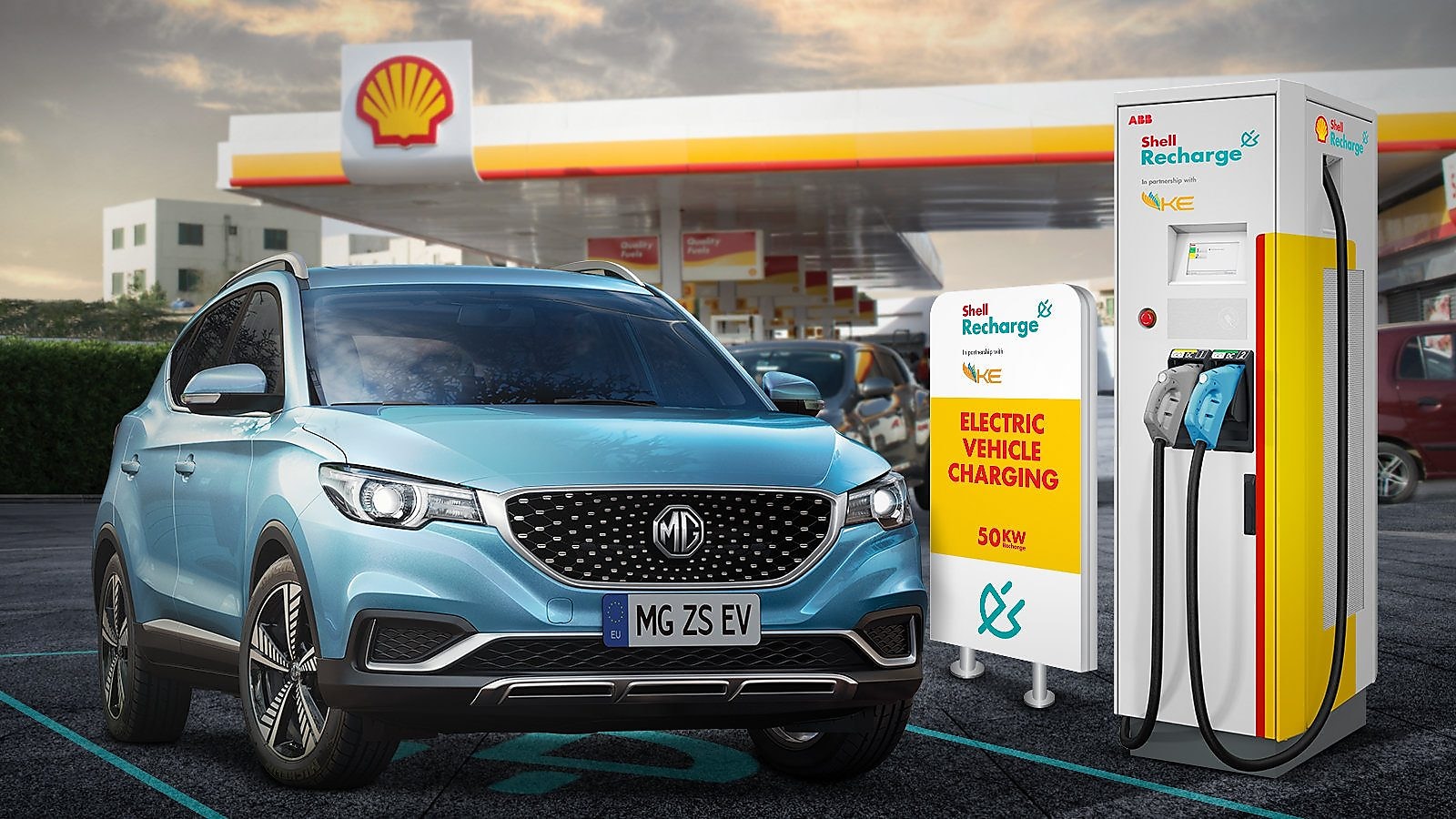 While the influx of electric vehicles in Pakistan especially in Karachi is growing rapidly, it is enlightening to watch the response these vehicles are getting and proving critics wrong about the sustainability and life of electric vehicles in a country like Pakistan. Below is a list of places where some of the EV charging stations in Karachi can be found.
BMW Charging Station
V39P+HQ9, Darwaish Colony, Karachi, Karachi City, Sindh
(021) 34323693
https://goo.gl/maps/T5Upp6ZUVzVasTUf6
4.5
Electric Vehicle Charging Station
Plot R 13, Block 5 Gulberg Town, Karachi, Karachi City, Sindh
0345 2068995
https://goo.gl/maps/tBKPHuxTFxRcXCeP9
4.5
Electric Vehicle Charging Station
W428+5P3, Shell Askari IV Gulistan e Johar at،, Rashid Minhas Rd, next to McDonalds, Askari 4, Karachi,
https://goo.gl/maps/CWczy8Z1dwBuDdqz6
4.5
Electric Vehicle Charging Station
36, Block 4 Gulistan-e-Johar, Karachi, Karachi City, Sindh
0323 2018350
https://goo.gl/maps/CKoNs5AYL5cNrU41A
4.5
ABB Charging Station
X6P8+759, Karachi – Hyderabad Motorway, M-9 Gadap Town, Karachi, Sindh
https://goo.gl/maps/vE1BKe2LgdKcZQGP8
4.5
Shell
Rashid Minhas Rd, A -1 Askari 4, Karachi, Karachi City, Sindh 75320
Departments: Shell car wash
(021) 34615074
https://goo.gl/maps/y5xL58on6gSZhXXh9
4.5
The future of the automobile industry
While the Pakistani car sector is still growing despite skyrocketing prices and average quality as in the past, it is now turning a new leaf as it concentrates on introducing new international brands like Hyundai Nishat Motors and Kia Motors. Quality also comes together with cost reduction and operational efficiency. This further extends the monopolistic feature of the market's saturation, which benefits the customers. Electric vehicles have also shown hints of success, although there is still more work to be done in that area. It will be fascinating to observe how electric cars fare in a developing nation when the price of power is at an all-time high and the safety of property is questionable.