Abu Dhabi's Etihad Airways has laid off a large number of employees due to the ongoing pandemic since the travel ban has been imposed across the world.
COVID-19 has drowned the global travel demand. The airline has warned staff that there might be further cuts to survive during these uncertain times, according to three sources familiar with the matter, reports Reuters.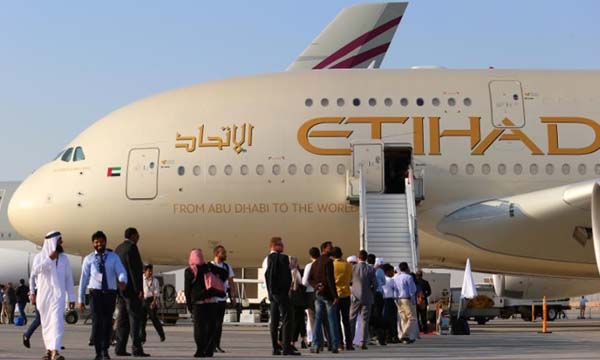 How many employees have been affected? 
There has been no official announcement that clearly says as to how employees have been affected.
From which department have employees been fired? 
The state-owned airline declined to comment on the matter as many airlines struggle through the pandemic.
Tony Douglas, Eithad's Chief Executive, said the airline has made "quite sizeable redundancies" during an unreported U.S.-UAE Business Council webinar on April 29.
What is the % of temporary cut wages? 
Scheduled passenger flights have been grounded by the state running airline, and a whopping 50 % has implemented temporarily cut wages.
When Will, the Flights, be Scheduled Next? 
The airline is set to restart flights from mid-June, 2020.
How many Employees did Eithad Airways recruit before the pandemic? 
According to the Etihad Airways website, the airline had 20,520 employees previously, as of August 2019.
It is not surprising to see airlines letting go off their staff as the travel ban over the past few weeks has diminished profits for many businesses.
The coronavirus pandemic has claimed over 287,354 deaths, while 4,256,540 confirmed cases in 212 countries and territories.
On the contrary, Emirates, a Dubai based airline has recorded a profit of 21 percent rise in full-year profit on Sunday but warned the outbreak of the coronavirus hit its performance in the fourth quarter of the financial year.
The Dubai carrier made $287.5 million in the 12 months to March 31, compared to 871 million dirhams a year earlier. There have been no lay off's announced by the airline as of now.
The airline has announced that it will operate limited passenger flights. These flights will carry travelers from several selected destinations to the UAE, including Frankfurt and London Heathrow.
As people practice social distancing, companies across the world suffer. Public means of transportation have been declared at 'high risk' across the globe since it enables the spread of the virus.
COVID-19: Ride-Hailing Services Suspend Operations in Pakistan
Have something to add? Let us know in the comment section below.
For more news and updates, stay tuned to Brandsynario.