June 3rd, 2020: Ride-hailing services in Pakistan have resumed operations as the provincial governments continue public transport.
The Punjab government decided to resume the services of Uber and Careem on May 15th, whereas the Sindh government has also agreed to return transport as SOPs were finalized on June 1st.
Careem, one of the most popular services within the country, has resumes operations. The company has issued a guideline for all passengers for all of their categories.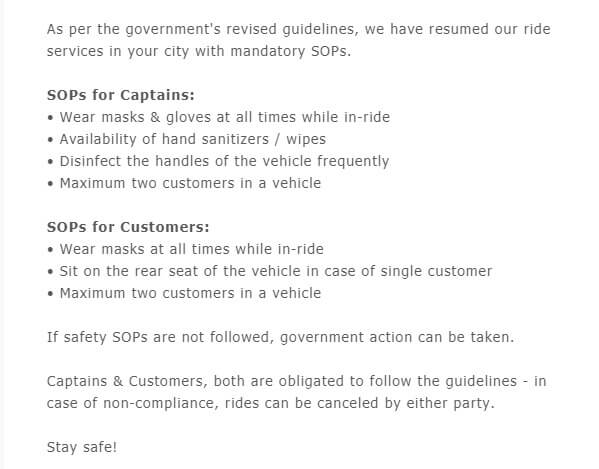 ---
---
March 24th, 2020: Ride-hailing services have time and time again made our lives much more comfortable.
However, with Coronavirus on almost every curb in Pakistan and not to forget the 15-day lockdown in Sindh, these companies have decided to suspend their services temporarily.
The following are the ride-hailing services that have suspended operations: 
Airlift
Airlift, ride-hailing service in Pakistan has temporarily suspended its services amid coronavirus outbreak in Pakistan. More than 200 cases have been reported in the region as of today.
The World Health Organization (WHO) has declared this a global pandemic with 8000+ deaths and over 180,000 confirmed cases. Public transports have been declared 'high risk' across the globe since it enables the spread of the virus.
Airlift took it to his Facebook to announce the suspension of its services from March 18th to April 6th.
"Given the rise of #COVID19 cases in Pakistan, Airlift has decided to act in the collective interest and suspend operations keeping in mind the health and safety of our passengers. Airlift aims to resume operations on April 6th, 2020.
Mass-transit is a high-risk medium that can enable the spread of the virus. We encourage our users to avoid using public transportation, to practice social distancing, and to take care of themselves. The Airlift team stands with you in these challenging times! #prevention #coronavirus "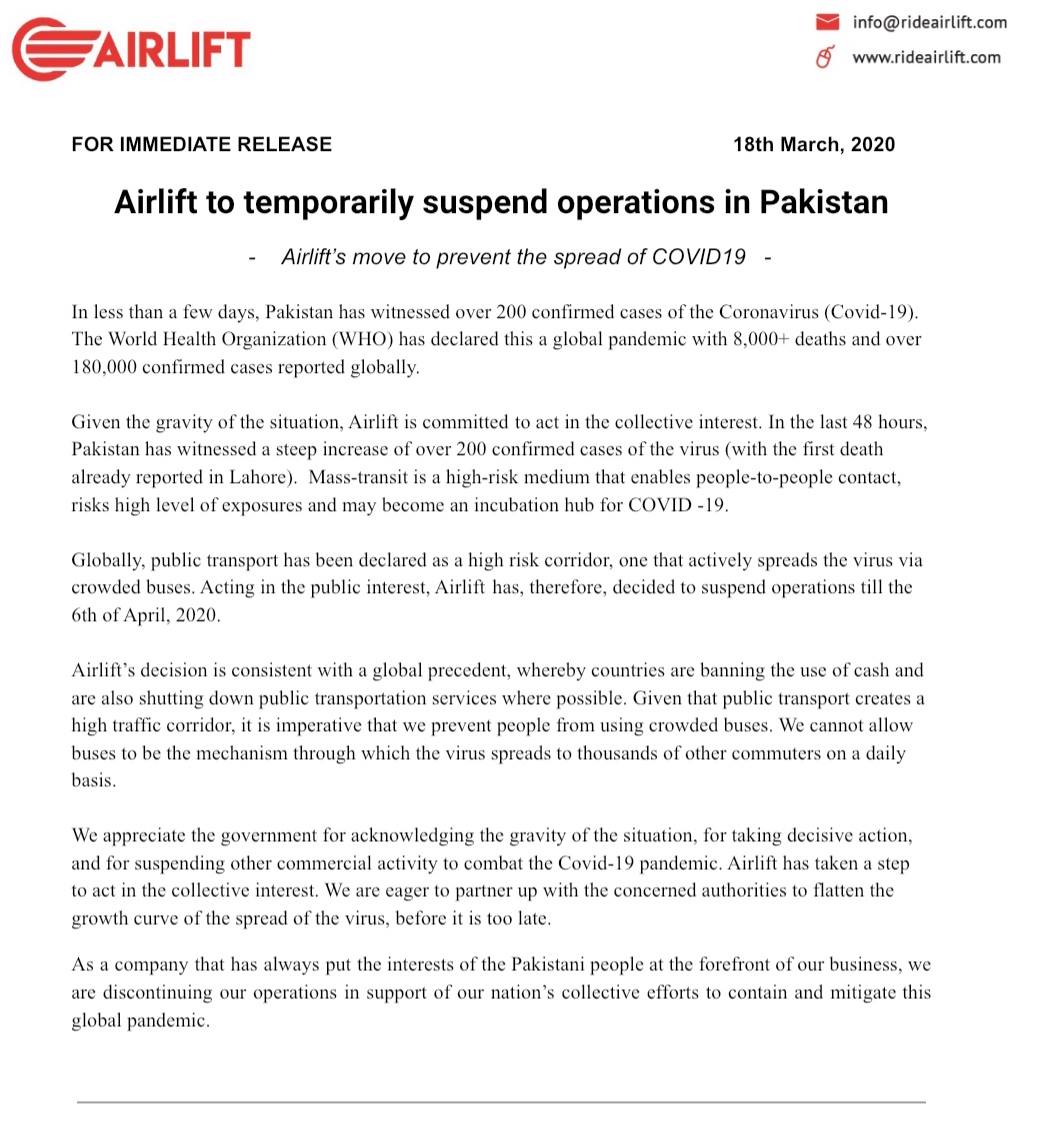 Careem
Careem has also decided to suspend its bus service on the government's instructions temporarily. However, for those who need to travel, they will continue their other services across Pakistan.
Furthermore, the company has set instructions for both captains and riders for safety purposes. Nonetheless, travelers can expect a sharp shortage of cars and captains in their respective areas.
SWVL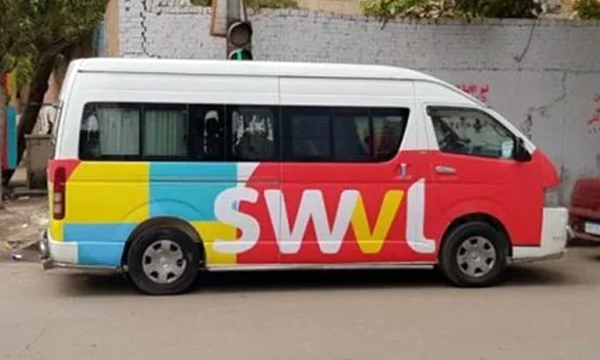 According to SWVL General Manager Shahzeb Memon, the company has installed hand-sanitizers in all of its buses and has cut down our number of buses to 50% as well as reduced the capacity of passengers by half.
As far as local busses are concerned, Irshad Bukhari, a representative of the transport association of Karachi, said: "We are proud of our services and they will not be suspended."
To contain the spread of the virus, countries across the globe have rolled out a series of precautionary measures, including lockdown and widespread travel restrictions.
So, if you're someone who displays symptoms of the deadly virus or you have been exposed to someone who might as well have been tested positive for COVID-19, you must self-quarantine.
For more news and updates, stay tuned to Brandsynario.