The lead actor in the show and the man playing the traditional role is coming to our home country. Mark the date people, it's 18th August!
Ertugrul Comes To Pakistan
Engin Altan released a short video in which he delivers this message. He said in the video that he'd be meeting the children on the 18th of this month. Moreover, the best thing is that he'll be coming to meet "Make A Wish" children!
A heartthrob that is compassionate? Sign everybody up!
Check Out The Video!
Make A Wish Children
Make a wish children are those little ones who have been diagnosed with cancer. While they are undergoing treatment, they are asked to make a wish which the hospital tries to fulfill to the best of its ability. Internationally, you must have seen several celebrities with little cancer patients. That's mostly because meeting those celebs must be their wish!
Engin is reported to be meeting three 'make a wish' children. The Pakistan MAW account tweeted that MAW Turkey was of great help! The two countries are developing more significant ties together, and this is just another step that's helping us achieve a stronger friendship.
How Is Pakistan Going To Respond? 
The first thing that comes to mind is 'roads blocked.' If Altan has already announced he will be coming, then possibly nothing can save him from the love that Pakistanis want to shower on him. We're thinking hundreds of boys out on bikes with Ertugrul banners, chanting their nomenclature.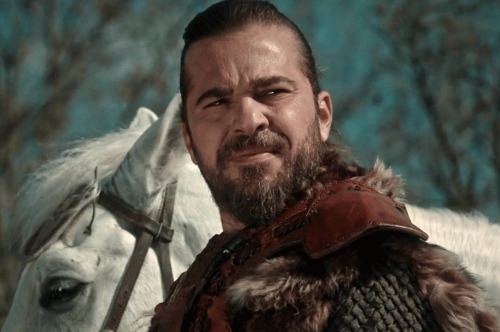 More people will be lined outside the hospital. The visitation of Altan will be magical in the sense that it will hypnotize people into thinking coronavirus has disappeared. There is no place for masks and gloves in huge groups and boy, will this be a huge one.
Twitter Reacts
People on Twitter are obviously beyond excited and sharing their happiness. Many are joking about their satisfaction being so vast that they think he's coming to meet them individually. Then others are using this precious opportunity also to roast Yasir Hussain.
See For Yourself!
Me watching the news that Engin Altan coming to Pakistan on 18 August
(Jese wo tu milne hi mujhse aa raha hai) pic.twitter.com/JEcgWltBQI

— Sara (@itsLiarSara) August 16, 2020
Engin Altan will visit Pakistan on 18th August❤❤❤❤❤
Ayyy mashAllahhhh❤❤❤ pic.twitter.com/yRVJrwbuZ8

— Faha🕊 (@iFahaayyy) August 16, 2020
#Engin_Altan_Duzytan visiting Pakistan On 18th Of August..❤️ pic.twitter.com/TJCXzHZKbv

— Alex🔥🇵🇰 (@_Alex_says) August 16, 2020
Yasir hussain after getting to know that Ertugrul is coming to Pakistan.
Le Yasir nibba: pic.twitter.com/Y7e6gj4wz9

— Mustafa Khan (@MustafaYaaarr) August 17, 2020
However, according to sources, it is said that Engin Altan will be meeting the children on a live session.
Stay tuned to Brandsynario for the latest news and updates.