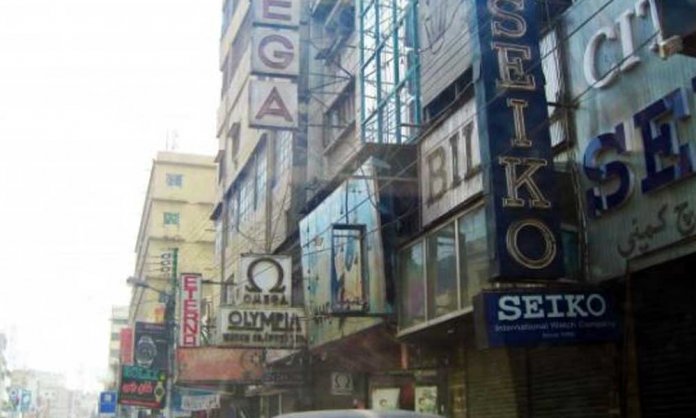 The traders of Pakistan have long been protesting the condition to provide computerized national identity cards on transactions worth Rs 50,000 or more, withholding tax on income, and revised sales tax on used mobile phones.
Their protests, however, have been in vain.
Therefore, the Trader associations announced at a press conference yesterday that a two-day strike across Pakistan will be observed to protest the government's tax reforms for the next 2 days i.e. October 29th and 30th.
The press conference was headed by Ajmal Baloch, the president of All Pakistan Anjuman-e-Tajiran. Markazi Tanzeem-e-Tajiran Pakistan President Mohammad Kashif Chaudhry also confirmed their participation in the strike in a separate press conference.
#ClimateStrike: Pakistanis Come Out of Their Homes in Protest to Save the Planet!
The strike call has been backed by the traders in Saddar, Karachi Electronics Market as well.
Speaking to SAMAA TV, the president of Saddar Electronics Market Association, Mohammad Rizwan:
"We are ready to pay tax and duty on used mobile phones, however, payment of tax equal to a new mobile is unacceptable,

The economy has been destroyed because of wrong policies of the government,"
The traders' association in Balochistan has also agreed to do the same.
What are your thoughts? Let us know in the comments.
Stay tuned to Brandsynario for more news and updates.