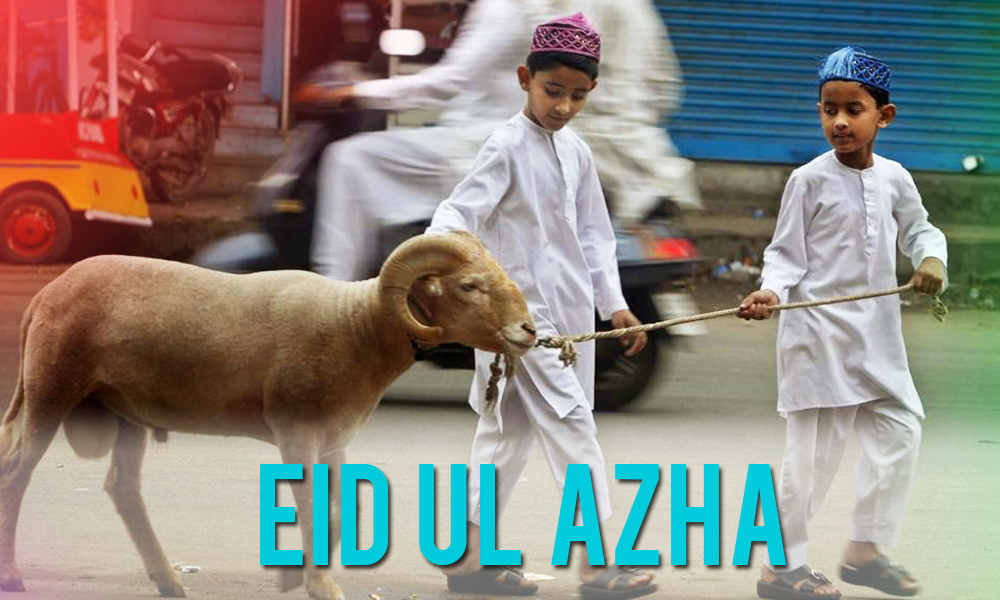 Eid-ul-Azha holidays 2016 will be celebrated by Pakistanis with everyone getting a 10-day consecutive holiday in September (including weekends). These holidays include the days off for Eid-ul-Azha 2016 and Hajj.
Holidays start from 10th September, which is a Saturday. Followed by 12th September, Monday, 9th Zilhaj and Eid the next day.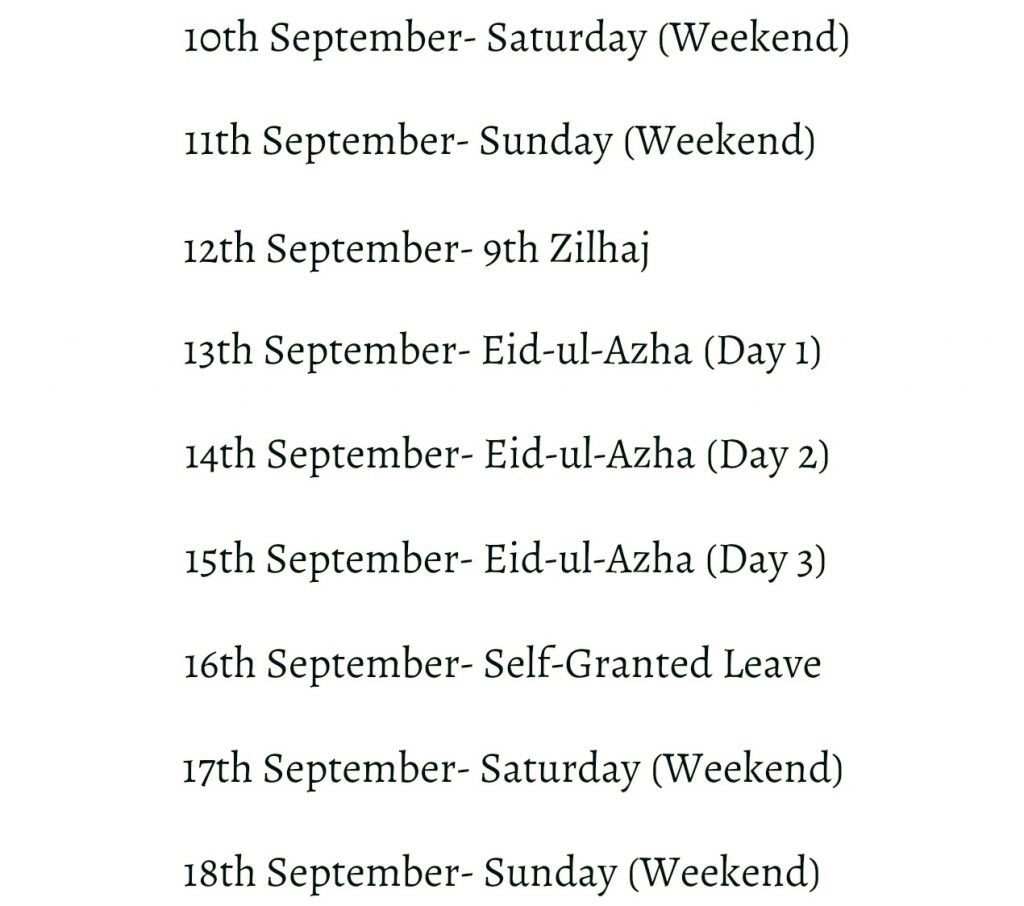 The third day of Eid falls on 15th September. Even though there is nothing special on 16th September, Pakistanis can feel free to take a 'self-granted leave' on a Friday, which 99% of Pakistan will take as a gift, followed by another two-day weekend.
| | | | | |
| --- | --- | --- | --- | --- |
| Mon | Oct 6 | 2014 | Eid-ul-Azha Day 1 | Public Holiday |
| Thu | Sep 24 | 2015 | Eid-ul-Azha Day 1 | Public Holiday |
| Tue | Sep 13 | 2016 | Eid-ul-Azha Day 1 | Public Holiday |
All workaholics, businessmen and women, employees, students, and the rest of the country will enjoy a very long weekend very soon. The image above has gone viral on the internet with everyone from young to old celebrating Eid-ul-Azha Holidays 2016.
Eid-ul-Azha
Eid-ul-Azha is a four-day Islamic festival which is observed on the 10th day of Dhul Hijja (Toy al-Hijja). It is observed to remember the sacrifice Ibrahim (Abraham) was willing to make on the command of Allah, to sacrifice his son. Eid commemorates the willingness he had to give up something, most precious possession, for Allah.
Stay tuned to Brandsynario for more updates.