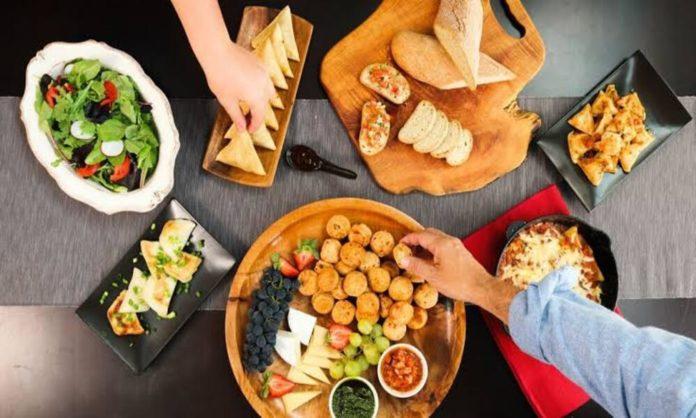 Ramadan is a holy month for Muslims and is observed by fasting from dawn to sunset. During this time, it is important to consume healthy and nutritious foods to keep the body energized and nourished. However, spending the entire day in the kitchen to cook healthy meals is certainly not practical and if you are working full time then it becomes a hassle. To let you enjoy Ramadan snacks we are sharing some of the easiest-to-make recipes that can be cooked in a small amount of time.
1. Dynamite Bites
These spicy and crunchy dynamite bites are the answer to your spicy dreams. The easy chicken filling can be made quickly and the best part is you can freeze them for as long as you want.
2. Street-Style Qeema Samosa
Iftars are incomplete without samosas and these qeema samosas are the perfect addition to your iftar table. Since there are not just delicious but also very hygienic and easy to make.
Read More: How To Make Your Protein Powder At Home
3. Potato Bites
If you want to put a spin to your everyday aloo pakoras then try these crisp and crunchy potato bites to elevate your carb intake. This recipe is easy to make and perfect to consume for both adults and children.
4. Mini Chicken Wontons
This recipe is all in one i.e, quick and easy to make yet delicious. Everyone loves good wontons and what better way to stack up some in your refrigerator which you can enjoy in every iftar?

5. Bite-Sized Cutlets
Cutlets are something we all enjoy making and eating. However, if you are tired of making cutlets the old way, try these white sauce cutlets which are crispy, crunchy, saucy, and everything in between.
6. Box Chicken Patties
Box chicken patties are fun to eat and create and if you want to stray from the old-school samosas and rolls then try these box patties to add an extra oomph to your table.
Read More: 10 Places To Find The Best Hotpot In Karachi
7. Juicy Chicken Bites
The perfect recipe to add extra protein to your diet. You can consume it as it is or add the chicken to crepes or tacos and enjoy them with salsa and some veggies.
Stay tuned to Brandsynario for the latest news and updates.