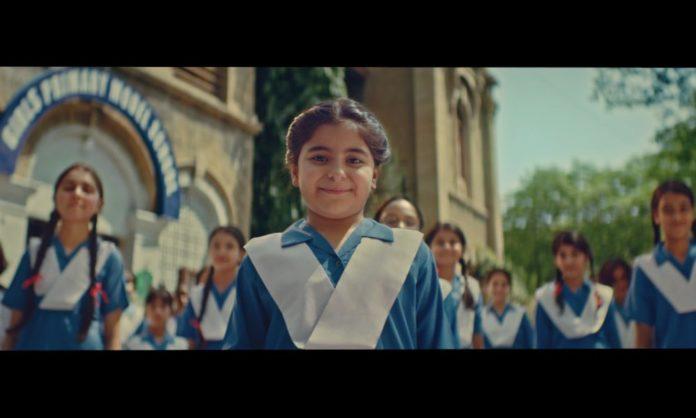 In Karachi on 21st March 2023, in Pakistan's basic and secondary schools, there are about 70% female teachers. To reach the aim of universal primary education by 2030, Pakistan must boost the growth rate of primary school teachers by 50%, according to the United Nations Educational, Scientific, and Cultural Organization (UNESCO).
This incredibly moving film honoring the wonderful female teachers who toil relentlessly to improve Pakistan's future was released by EBM on International Women's Day. The movie emphasized the enormous influence of these professors, who not only transfer knowledge to their pupils but also build values, ethics, and character in them. Teachers are the backbone of society and aid in determining the future of the country because of their nurturing and loving character. The movie provided a potent reminder that we must continue to promote and celebrate women since educating them affects entire generations.
To its credit, EBM is making every effort to give boys and girls equal chances, and as a matter of policy, it only supports institutions where boys and girls are equally represented. In partnership with the Pakistan Air Force (PAF) and the Rashid Memorial Welfare Organization project (RMWO), EBM has established two school campuses for boys and girls in Swabi, which will start operating in August 2023. Moreover, EBM helps GCT's network of schools, which serves 29,000 kids in 160+ distant sites throughout rural and urban Sindh. They have also contributed to the adoption of The Citizen Foundation (TCF) schools and the TCF Agahi Adult Literacy Program, which aims to teach the families of TCF students the fundamentals of literacy and numeracy. Other partnerships for upcoming teacher training programs are also being developed by EBM.
Dr. Zeelaf Munir, Managing Director & CEO of EBM, said, "The future of our country is linked to the future of women. By educating a woman, you are educating an entire generation. We, at EBM, believe that we will be able to make a true difference in the lives of millions only when we start educating our girls."