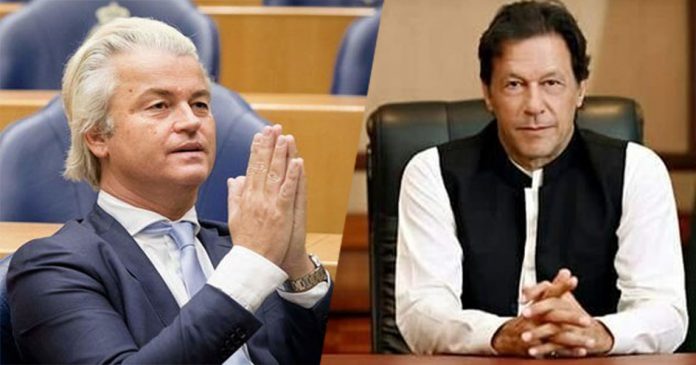 Dutch lawmaker, Geert Wilders has canceled one of the most controversial events of the year, the Dutch Caricature Contest depicting Islam's Prophet Muhammad (PBUH).
Several protests broke out on social media after Wilders announced the competition in June According to tor reports, as many as 200 entries were received and the winner was to be awarded a cash prize.
Pakistan and other countries actively participated in the movement against the deeply offensive contest.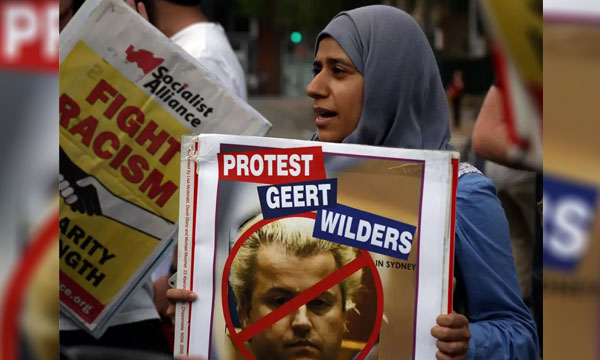 Prime Minister Imran Khan also released a video message urging Muslims nations to take prompt action against Geert Wilders.
"Our Foreign Minister Shah Mehmood Qureshi is in contact with ambassadors of many Muslim countries. We will lodge a strong protest and convince the West, where only a handful of elements deliberately commit this act to malign Islam.

We will be able to make the West understand that it's not just one Muslim country taking forward the issue or one Muslim country recalling their ambassador in protest, and through a unanimous statement in the UN". -PM Imran Khan
The PM added that he will raise this issue on all global platforms with all neighboring Muslim countries and the UN.
PM @ImranKhanPTI says Foreign Minister @SMQureshiPTI has already started making contacts with his counterparts in Muslim World in order to take unified stand on this issue at #UnitedNationshttps://t.co/W699mVlkg0 pic.twitter.com/CpgG1v7fC2

— Radio Pakistan (@RadioPakistan) August 30, 2018
Consequently, following massive the Dutch Caricature Contest has now been called off.
On his official Twitter account, the lawmaker Geert Wilders shared his statement:
"The threats resulting from the cartoon contest are running out of control,"
Islam showed its true face once again with death threats, fatwas and violence.

However, the safety and security of my fellow countrymen comes first. https://t.co/1IL5NFWR7d

— Geert Wilders (@geertwilderspvv) August 30, 2018
Wilders is known for being sour towards Islam and has openly expressed his opinions and views about Muslims on his social media.
— Geert Wilders (@geertwilderspvv) August 16, 2018
Things got out of hand very fast as several rewards and bounties were set on the controversial lawmaker's head.
Pakistani cricketer Khalid Latif, who was banned from cricket for 5 years for his role in the spot-fixing during Pakistan Super League 2017, places Rs. 3 million bounty on the head of the blasphemer Dutch MP Geert Wilders pic.twitter.com/p3zpqnxHhs

— SAMRI (@SAMRIReports) August 27, 2018
Tehreek-e-Labbaik Pakistan (TLP) called off their protest in Islamabad after Wilders announced the cancellation of the Dutch Caricature Contest.
The Dutch Caricature Contest has been a mockery of the most beloved individuals in the Muslim world. Not only have such contests hurt sentiments of the followers of Islam, but have also fueled the hatred and anger towards the religion.
Stay tuned to Brandsynario for more news and updates.