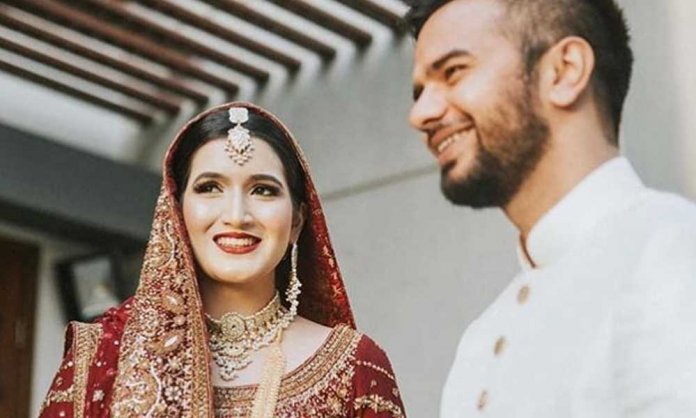 When Mooroo released his vlog after getting married, everyone fell in love with it. It had everything: excellent storytelling, captivating visuals, intriguing philosophies on love, life and companionship.
When Irfan Junejo got married earlier this year, everyone eagerly waited for him to trlease a vlog about it.
Pakistani Writer Achieves Journalism Award in India for Social Media Project 'Everyday Pakistan'
It took Irfan so long that we almost thought he never planned to put out his wedding vlog for us to see. However, yesterday he proved us all wrong.
Irfan finally released his wedding vlog titled Dulha Mian Diaries and his fans and followers can't seem to get enough of it!
DULHA MIAN DIARIES https://t.co/uzNUF0ZLkG

— Irfan Junejo (@irfanjunejo) August 7, 2019
From buying the cloth for his sherwani to messing up the mehendi dances and flying to London for an emergency visit amidst his wedding preparations, the vlog has it all!
What his fans are especially loving is the last sequence, in which Irfan bursts into his adorable laughter while delivering the following ending note:
Cameraman bhi saath laaye thay. 🙂
It is truly the cutest because we're assuming it is his wife behind the camera.
Moreover, take a look at how much the vlog is compelling Irfan's fans to get married:
Yaar @irfanjunejo ki Dulha Mian Diary dekh ke dil karaha hai shaadi karloon.

— verysmolsnek.psd (@verysmolsnek) August 8, 2019
After watching Irfan junejo weeding vlog.
Me be like: Mujay shadi karni hai.

— Hashir (@oye_baatSunn) August 8, 2019
Waise tou humko shaadi kerni hi nai thi par @irfanjunejo bhai ka vlog dekh ke dil main kuch kuch hota hai tum nai samjhogay

— what a mess (@Azadaay) August 8, 2019
You watch @irfanjunejo and everytime you have that weird feeling where your heart melts + you are motivated and inspired. Kch kr guzarnay ka dil krta hai.
Jesay abhi shaadi krnay ka dil kr rha hai 😂
(P.S: that last line was just a joke (maybe))

— Syed Uzair Kazmi (@kazmiuzair) August 7, 2019
@irfanjunejo kamal kerte ho bhai! Maza hi agaya! Lots of best wishes for you and bhabi! May Allah bless you two! Ameen pic.twitter.com/9Z6IjOlAMQ

— Hamza Azhar (@M_HamzaAzhar) August 8, 2019
Have you seen it as yet? Let us know what you think!
Stay tuned to Brandsynario for more news and updates.