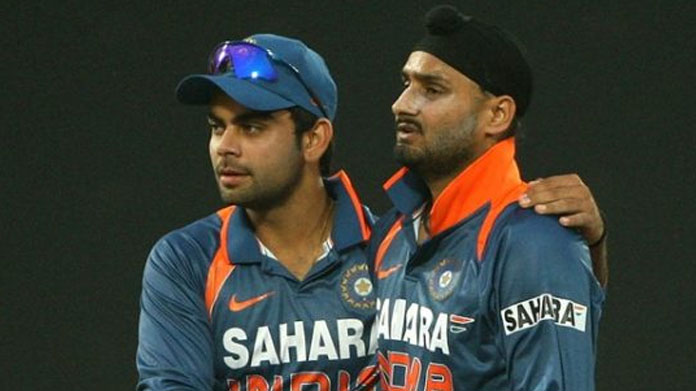 Former India spinner Harbhajan Singh came out in defence of star batter Virat Kohli over getting slower in the latter part of his innings to complete century.
Harbhajan Singh shed light on Virat Kohli's selfless approach to the game, emphasizing that the star batsman prioritizes team victories over personal milestones. Harbhajan recalled a conversation with Kohli during the ongoing 2023 World Cup, where the skipper missed out on a century in one of the matches.
According to Harbhajan, Kohli, known for his intense focus on team success, remained unfazed by the missed century. During the chat session, Harbhajan shared Kohli's response, stating, "It's okay. There are a lot of matches, and hundreds will come when they have to." This anecdote provides insight into Kohli's mindset, highlighting his commitment to playing quality cricket and contributing to the team's triumphs.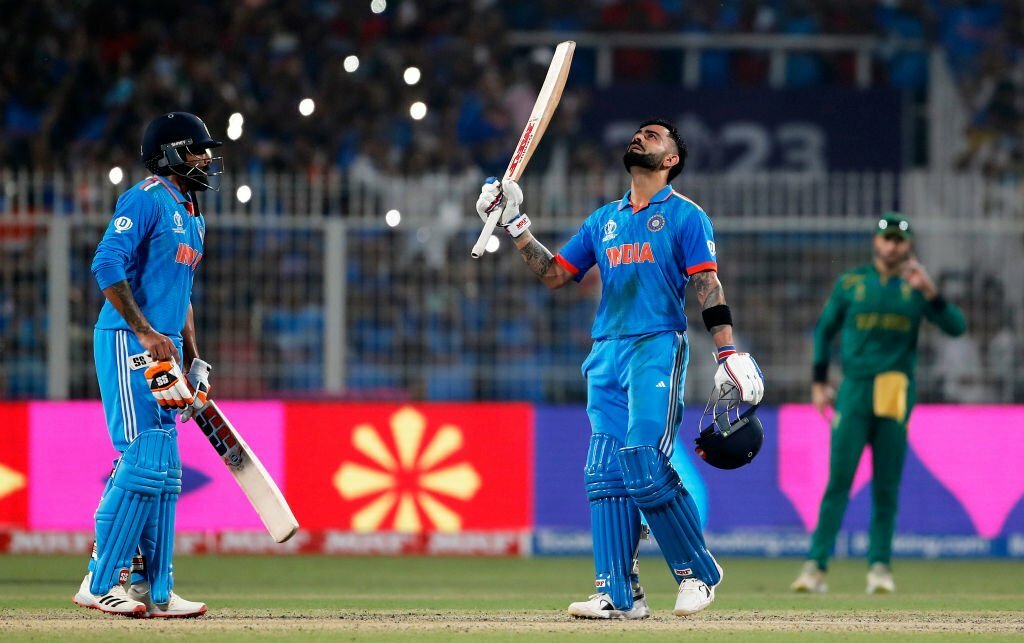 As the leading run-scorer in the World Cup, Kohli has amassed an impressive 594 runs from nine matches at an outstanding average of 99.00. Despite falling short of a century once at 95, Kohli's consistent performance underscores his team-oriented mindset.
Harbhajan Singh also commended India's captain Rohit Sharma's counter-attacking approach, attributing it to the team's success. Highlighting Sharma's changed approach and brilliant captaincy, Harbhajan noted how it has allowed other batsmen, including Kohli, the luxury of settling into their innings. The former spinner praised Sharma's selfless play, emphasizing that he prioritizes setting the stage for the team rather than personal scores.
" Harbhajan Singh praising the selfless approach of Rohit Sharma and how his impactful innings help other batter like Virat Kohli to take time & settle down.

– Captain leading from the front in true sense " pic.twitter.com/QSaIVUD1eP

— Immy|| 🇮🇳 (@TotallyImro45) November 8, 2023
"Whenever India has enjoyed such starts," Harbhajan added, "they have comfortably crossed the 300-run mark. Rohit's aggressive approach sets the tone, giving Kohli and other batters the freedom to find their rhythm. His selfless approach is instrumental in providing a solid start for the team."
Kohli's dedication to team success and Rohit Sharma's aggressive leadership on and off the field have become pivotal aspects of India's campaign in the World Cup, showcasing a collective spirit that goes beyond individual achievements.
Stay tuned to Brandsynario for the latest news and updates.