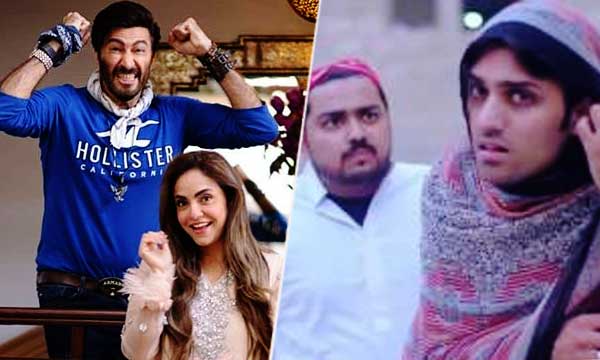 The whole Sham Idrees vs Ducky Bhai fiasco has constantly been taking social media by storm.
Not only is the general public commenting on the scene, but other popular YouTubers have also been expressing their views over it; Raahim Pardesi, Zaid Ali T, Waqar Zaka are just some of the names.
Two days ago, popular social media star Mooroo made another video clarifying his stance.
In his video, he showed multiple Pakistani Youtubers reacting to the videos that Sham Idrees, Zaid Ali T, and Shahveer Jafry had copied from content creators relatively smaller than themselves in the past.
Well, it is no secret that content creators tend to copy content off of each other and benefit from the condemnable act.
What is shocking this time is Mooroo's reveal of a Geo T.V drama copying content from The Idiotz.
Watch below video from 07:54 onwards to see the exact copied content.
https://youtu.be/DKtkDCUPN0E
The recently-started drama is called Dolly Darling, featuring Aijaz Aslam and Nadia Khan in the lead roles.

Here is the first episode of Dolly Darling, which contains the copied scene!
https://www.youtube.com/watch?v=DiKufjuuAy8
Watch the original video by The Idiotz below!
https://www.youtube.com/watch?v=Xg9gGCQ4qDY
Their is a stark similarity in the scenes and Mooroo's video clearly reveals that its a blatant copy.
What do you have to say about this? Let us know in the comments below.