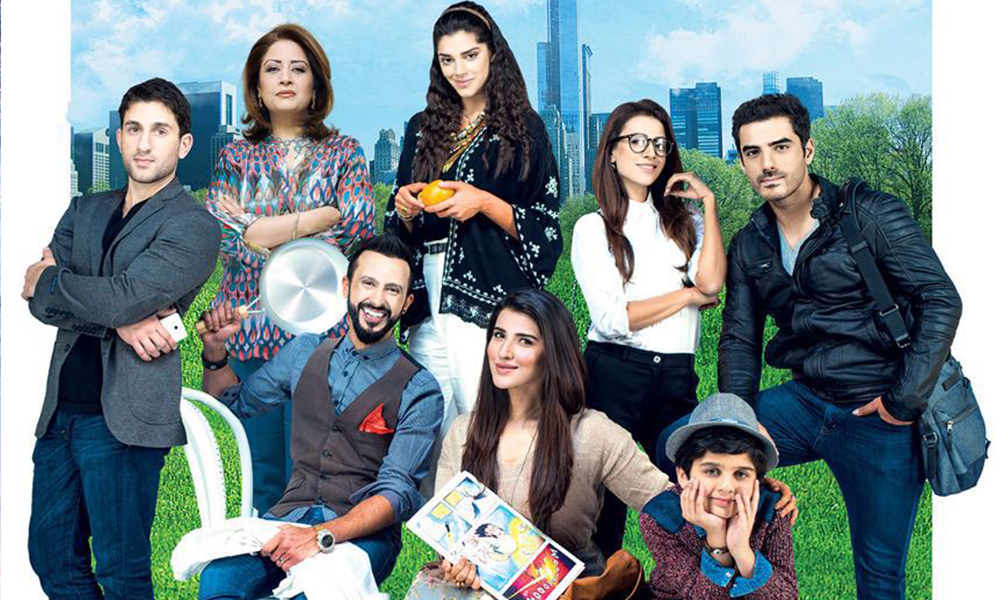 UPDATE: Mehreen Jabbar's highly anticipated movie Dobara Phir Se will not be released on Eid as announced earlier, however, the movie has been postponed and will now be releasing in August 2016.
The final release date of the movie has not been announced yet! The movie Dobara Phir Se is an ARY Films Production starring Hareem Farooq, Sanam Saeed, Adeel Hussain, Ali Kazmi and Tooba Siddiqui in key toles. The movie is based
The movie posters reflect that the story revolves around a romantic genre of love and friendship.
http://www.brandsynario.com/dobara-phir-se-movie-teaser-trailer-revealed/
---
After a hiatus of 8 long years, Mehreen Jabbar, of the Ramchand Pakistani fame, is all set to release her new film, Dobara Phir Se  in 2016.
Read more: Jackson Heights – Get Hooked Into the Tough Lives of 5 Overseas Pakistani
Mehreen Jabbar announced the shooting of her new movie, Dobara Phir Se, in a tweet last week:
Film shoot of Dobara Phir Se starts in 3 days in New York..8 years after Ramchand Pakistani. Nervous. Excited. Psyched.

— mehreenjabbar (@mehreenjabbar) August 18, 2015
Having recently given a TV screen hit, Jackson Heights, Mehreen Jabbar's latest venture, Dobara Phir Se is yet another star-studded affair. The coveted cast comprises of Sanam Saeed, Ali Kazmi, Tooba Siddiqui, Adeel Hussain and Hareem Farooq in lead roles. The movie also stars veteran actress, Atiqa Odho and Moor's hero Shaz Khan.
Read more: Mera Naam Yousuf Hai – A Realistic Twist To The Age Old Romance
While most of Jabbar's projects are based on social issues, Dobara Phir Se promises to be a youthful movie, with its story revolving around love, friendship and growing up. It's tale has been written by Bilal Sami.
Read more: Atiqa Odho to Appear in Mehreen Jabbar's New Movie
Take a look at the BTS pictures of the cast and crew of Dobara Phir Se:
[fb_embed_post href="https://www.facebook.com/MehreenJabbar/posts/1002151193139203/" width="550″/]
https://instagram.com/p/6vccBSMx8m/?taken-by=bizmaxtv
https://instagram.com/p/6vcFjbMx77/
https://instagram.com/p/6vbpWCsx61/
https://instagram.com/p/6vHqsGMx89/
https://instagram.com/p/6vHRjMsx8K/