Dalda – A household staple isn't just a name of a brand. The history of Dalda goes way back to the era of the British colonial period. Back then, ghee and coconut oil were frequently used in homes for frying and cooking. However, they were expensive, particularly ghee, and the average person couldn't consistently afford them. Dutch traders were the first to introduce highly saturated vegetable fat/oil into India. This inexpensive, simple-to-use, and pleasant cooking method quickly gained popularity.
The Beginning Of 'Dalda'
The story started in the 1930s when Dutch traders gave India vanaspati ghee – hydrogenated oil instead of ghee. At this point, the English Lever brothers, forerunners of Unilever, had established a presence in the European market for food products. They recognized a market opportunity in India's hydrogenated oil industry due to the high cost and limited accessibility of ghee.
Around 1931, they founded a business in India under the name Hindustan Vanaspati Manufacturing Limited. In 1932, they also built a facility in Sewri, India (modern-day greater Mumbai), and they acquired the Dutch manufacturer's license for vanaspati ghee.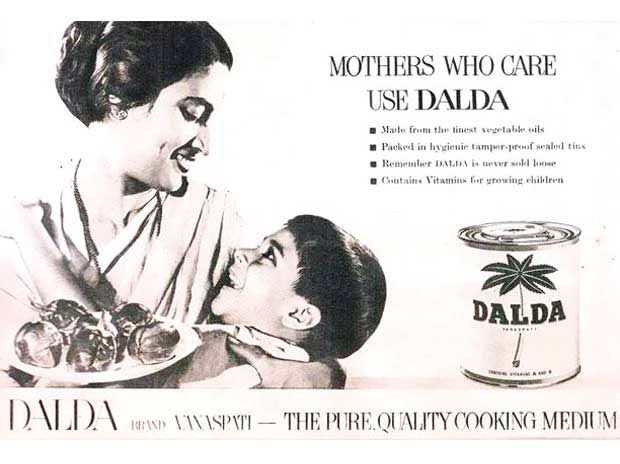 However, the use of the name Dada (the Dutch importer company) was a condition of the transaction. Dalda was therefore created in 1937 in India by fusing the names Dada and L of the Lever brothers.
Read More: Barbie Movie & Its Brilliant Marketing Stunts Have Everyone Wowed
Rise & Fall Of Dalda
In addition to its all-encompassing advertising, Dalda started to stand out for its distinctive yellow tins with a green palm tree emblem. Through its extensive distribution network, Lever moved these distinctive tins throughout the nation. A big square tin for institutional users, such as hotels and restaurants, and smaller round tins for in-home usage were available in different pack sizes. Lever went above and beyond to promote Dalda, positioning it as a reliable substitute for ghee.
In the 1950s, there was a heated debate over whether to outlaw Dalda. It was asserted that Dalda was a fake, a ghee-impersonating product. Dalda was criticized for being a tainted version of desi ghee and for being unhealthy due to its high saturated fat level.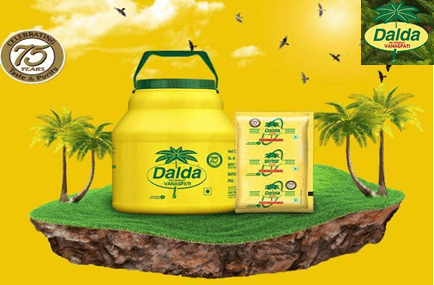 This time, the adage "any publicity is good publicity" did not apply. At this point, there were numerous brands of clear or refined oil on the market that were regarded as healthier. Due to intense rivalry, Dalda was rapidly losing market share. Because of this, HUL sold the Dalda brand to American food and agri company Bunge for around INR 90 crores as Dalda was losing market share due to fierce competition.
For Bunge, the Dalda acquisition was the big leap it was seeking in the edible oil market. There were false starts, partly because of the vanaspati ghee legacy. As Boke said,
"We first launched an edible oil range under Dalda in 2007. We did this under the tagline 'Husband's Choice'. But we soon realized that it wasn't clicking in the marketplace. In 2013, we relaunched the range under the tagline 'Dabba Khali, path full' (Tiffin box empty, stomach full) and did extensive below-the-line activities besides above-the-line campaigns, to promote this new positioning of the brand."
The company's net worth increased by 8.05% and its EBITDA increased by 53.52% between 2017–18 and 2018–19. The company's debt has a stable CRISIL rating and its current assets are 1.6 times its current liabilities. The revival strategies worked and today Dalda is not just a brand but a household name.
Read More: Samsung Developing Its Own AI Service – How Safe Will It Be
Stay tuned to Brandsynario for the latest news and updates.