In recent news, Delizia Bakery at Khayaban e Jamil refused a Christian customer for writing Merry Christmas on a cake. The upset customer took the matter to social media and mentioned how the employee at the bakery specifically said it was against their policy.
Read More: Jannat Mirza In Trouble For Disrespecting Christian Community
Christian customer
When discussing it on the internet, the said customer even said that such businesses should not even make profits on these non-Islamic occasions if they are so against it. They found it to be extremely unethical and unprofessional behavior from the bakery's end.
Other people took it unto themselves to make sure this customer's voice was heard.
So apparently Delizia Bakers in DHA refused to write 'Merry Christmas' on a cake bought by a Christian customer saying its against our policy to write Merry Christmas.

Haramkhors deserved a full out and out boycott from all corners. Never buying from there.

— Ahsan (@ahsanzawar) December 22, 2021
Another Christian customer shared how Delizia Bakery at Boat Basin had also once refused to write 'Happy Easter'. He mentioned that with him they had claimed that they just do not write any wishes. Of course, that was a lie, believed the customer. He said that they had written Happy Birthday the last time he ordered.

Muslims also spoke up trolling these policies. They said that these few Muslims must believe that they would be judged on writing non-Islamic wishes more than other acts.
They even said that should these policies were to be followed diligently, then Valentine days and birthdays should not be supported by these bakeries.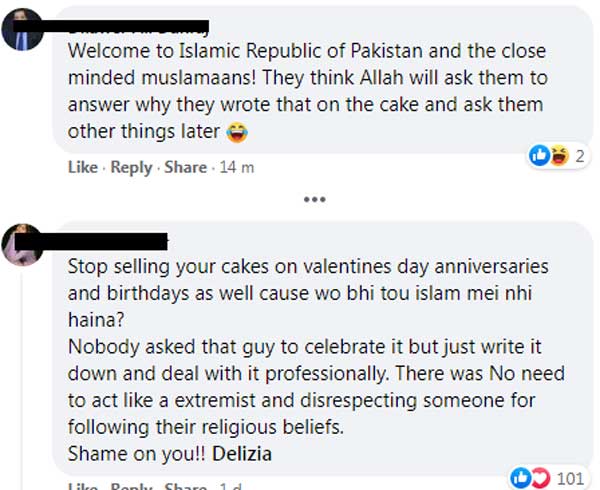 Delizia Bakery responded
Once the backslash got out of hand, Delizia Bakery replied to the customer and told them that it was a mistake on the part of the employee. They said it was a misunderstanding which implied the claim that it is not in their policy to not write Merry Christmas.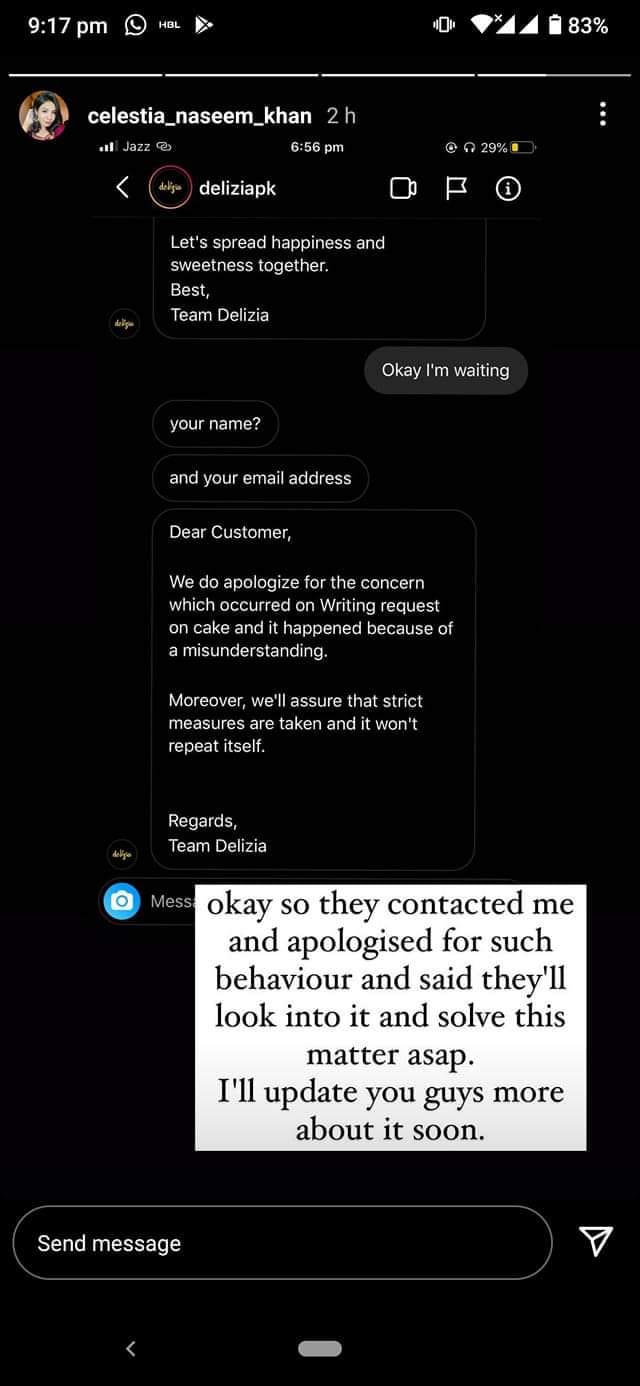 Is it the internet that will hold brands accountable or is it high time they started becoming more politically correct?
Stay tuned to Brandsynario for the latest news and updates!