While there may be pleasant news circling the internet every day, there is also dire news. Occasionally, we may find ourselves facing newsreels that send us reeling back. Other times, the newsreel may simply make us feel disgusted by something. It seems that Jannat Mirza is facing charges in a police complaint!
The personality mentioned above is known for her videos and content. She has gained quite a following on TikTok and continues to rise. However, it seems that recent events may have triggered something against her. She is facing blasphemy charges in a police complaint against her! Yes, that is correct, she is facing these charges from the Christian community.
Jannat Mirza's Video
Apparently, Jannat Mirza recently made a video on TikTok. In the video, a cross was dangling from her lower attire's zipper. It caused an immense amount of outrage from the Christian community. This event took place in Lahore. Saleem Silvester, the person who submitted the complaint, informed the authorities of this act.
Since the cross holds an immense amount of importance in Christianity, this act can be seen as an offensive thing. It is not alright to dangle a cross from such a place, where other people hold it in respect. Jannat Mirza had made the video with Umar Fayyaz Butt but it is unclear whether he has a complaint against him or not.
Respecting Faiths
The complaint further states that the video has offended thousands of Christians all across Pakistan. Under Section 295-A of PPC, this act can be considered a malicious act against people of different faiths. Under this charge, the punishment can be quite severe. It can vary from imprisonment, which can last up to 10 years. Additionally, there can be a heavy fine imposition.
It can either be one of these or it can be both. So she may end up paying the fine and spending some time behind bars. We are not sure how the story is further evolving but we will keep you updated. It can be quite engaging to see what happens next.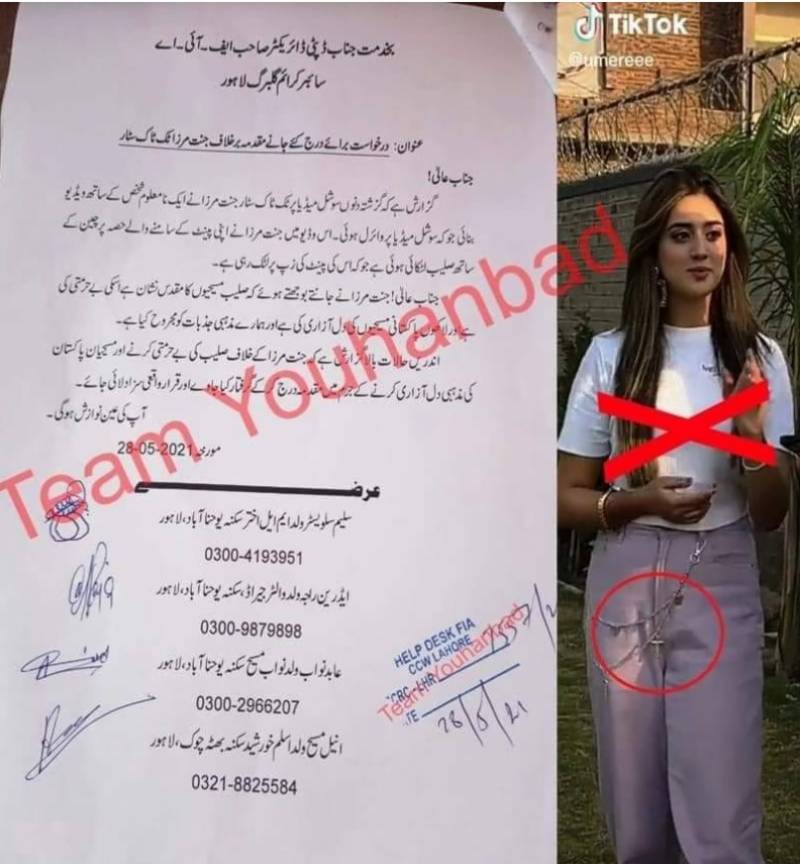 Looking Ahead
This event tells us that we must always be careful when talking about other faiths. You never know which act of yours can end up offending someone. The world is full of people with their own opinions and beliefs and all must be respected.
Additionally, social media is an extremely viral place so one must be careful over there too. News can reach the ends of the earth within minutes so one can never be too cautious.
Stay tuned for more from Brandsynario!