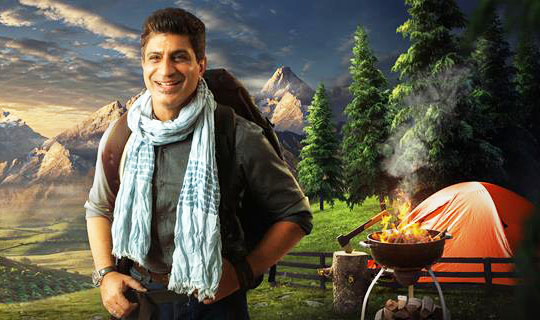 Every year, National Ka Pakistan enthralls the audience with creative food fusions paired with scenic beauties of Pakistan. The branded entertainment is all set to continue the grand legacy this year as well. Back with season 4, National Ka Pakistan hosted by Chef Saadat has successfully wowed the viewers!
The supremacy of Pakistan's culinary landscape is undeniable. Each city offers exotic gastronomy. From Peshawar's Chapli Kebabs to Karachi's Nihari, Lahore's Phajjay kay Paye to Hyderbad's Heera Fish; every town owns some special succulent delicacies to offer! National Ka Pakistan 4 aims to showcase it all.
Every year Chef Saadat takes a trip across Pakistan, exploring the breath-taking views and learning how to cook famous local dishes. The popular show National Ka Pakistan is now airing its 4th season and aims to showcase the real face of Pakistan – a celebration of beauty and good food.
Running successfully for four years, National Ka Pakistan has raised its game even higher. It returns to promote all the cultural food with its traditional travelogue theme. With a new format, places and recipes, the show will unveil unique recipes of provincial dishes.
Watch the promo of National Ka Pakistan Season 4 here!
Via National Ka Pakistan, viewers can easily learn to make innovative recipes that they could previously enjoy only at iconic restaurants.
What is more, breath-taking locations of the land with outdoor cooking is a treat to watch! The sights of Skardu, valleys of Hunza, mountains of Swat and forests of Muzzafargarh; the show will uncover these marvels like never before!
The show's theme augment Pakistan's positive image towards the world. The realm is brimming with cultural and culinary diversity. The hospitality of its people is unmatchable. The landscape's beauty is spell-binding. Thus, unleashing the nation's real image, the travel program encourages the audience to visit our welcoming homeland. We bet it will make you fall in love with the country all over again.
For those who don't know, National Ka Pakistan airs every Sunday on your favorite television channels. Check out the timings of the show here.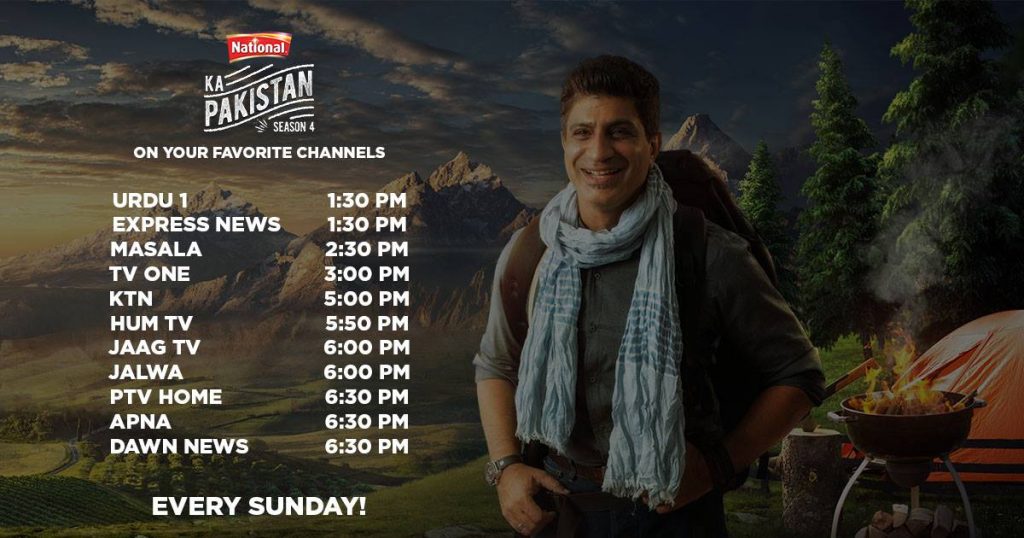 Don't miss National ka Pakistan this weekend to watch episode 6!
Stay tuned to Bransynario for more updates on National Ka Pakistan.