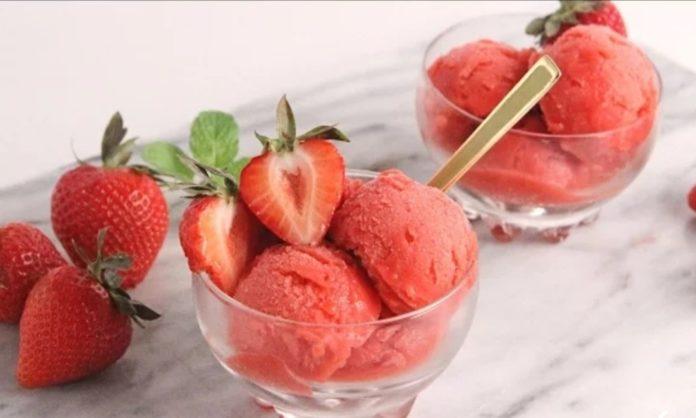 Strawberry season is here and we are delighted to share some of our best-picked strawberry recipes with you. Strawberries can be used in a variety of recipes besides ice cream and chocolate-covered Strawberries and if you haven't tried some of these delicacies then you are surely missing out.
Take a look at some of the best easy-to-make strawberry recipes you can try this season.
1. Strawberry Cheesecake
Cheesecake lovers rejoice with this delicious no-bake strawberry cheesecake recipe. A perfect option for your dinner and tea parties. Make sure to pick out the finest quality strawberries for added texture and flavor to the cake.
2. Strawberry Vanilla Pudding
This strawberry and vanilla pudding is the answer to your midnight hunger cravings. The easy to create no bake dessert doesn't require any fancy ingredients and neither a lot of time in the kitchen.
Read More: Long Queues At Tim Hortons Lahore Has Triggered The Nation
3. Strawberry Jam
If you have thought about preserving the strawberries and using them all year round then creating strawberry jam at home can do the trick. The nice hand-picked strawberries can be used in a hygienic clean environment and create jam without any added preservatives.
4. Strawberry Jars 
These strawberry jars let you enjoy the spring delicacy in both a creamy and solid form. The added flavor and texture of cream add the perfect touch and don't need any cooking time at all.
5. Strawberry Tea Cake
Tea cakes are easy to make yet they bring too much to the table. Try this easy-to-make strawberry cake to pair with your evening tea which you can store and enjoy whenever you want.
6. Strawberry Sorbet
If you are a fan of frozen treats then this strawberry sorbet is the perfect treat for you. Enriched with the flavor of lemon and sugar the sorbet is not overly sweet and sour.
Read More: People Are Questioning Dawn's 'Bran Bread' – Is It Fake?
Have more recipes to share with us? Let us know in the comments below.
Stay tuned to Brandsynario for the latest news and updates.