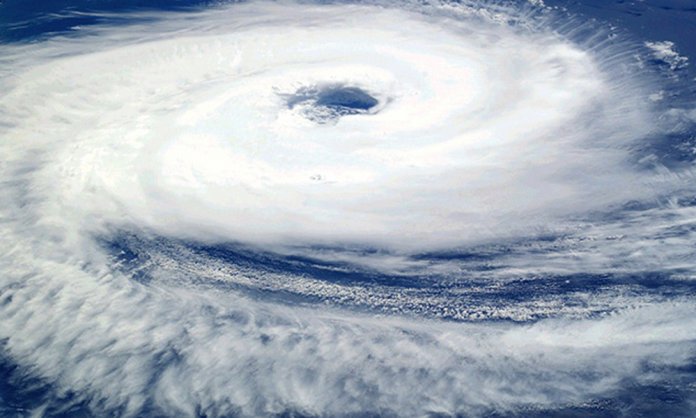 Pakistan Metrological Department has warned that a cyclone being developed in the Arabian Sea is heading toward Karachi, reports Pakistan Today, The Nation and Samaa News.
A remnant of Cyclone Sagar, killing dozens in Somalia with its heavy rain, is making its way towards the coast of Oman, which is 200 kilometers from Karachi.
The press release by PMD said:
Yesterday's well-marked low-pressure area over the southwest Arabian Sea now lies as a "Depression" near latitude 9.50N and 57.00E approximately 1330 Km south of Masirah Island, Oman. It is very likely to intensify into a Tropical Storm during next 24 hrs and is expected to move north-westwards (towards the Yemen-Oman coast).
However,  PMD is monitoring the intensity and track of this strong weather system and will release an advisory if the situation becomes alarming.
Meanwhile, reports by Geo News reveal that Karachi faces no threat from the cyclone and no effects will be witnessed in the city.
Heatwave in Karachi: At least 65 Reported Dead from Heatstroke
The rising temperature in Karachi has taken a toll on the life of the locals, resulting in the death of 65 people, reports Dawn News.
Faisal Edhi of the Edhi Foundation told Dawn that amongst 114 bodies brought in to the foundation's morgues in Karachi's Korangi and Sohrab Goth area in the past three days, 65 of them had passed away due to the heatstroke.
Stay tuned to Brandsynario for more updates