China-Pakistan Economic Corridor (CPEC) has kept numerous Pakistanis, skeptics and supporters alike, glued to their seats. The skeptics waiting for something to go wrong while supporters hope the skeptics are wrong and most problems of the country would solve. The phenomenon of CPEC even became a household topic but where has it reached in all these years? A meeting was held to discuss the status update and was chaired by Saleem Mandviwalla.
An update on CPEC
According to Special Assistant to Prime Minister on CPEC Affairs Khalid Mansoor, 21 projects are already complete. These were worth $15.2 billion. There are 21 more projects that are under implementation, they are worth $9.3 billion. Moreover, the authorities are considering 36 projects that are going to cost $28 billion.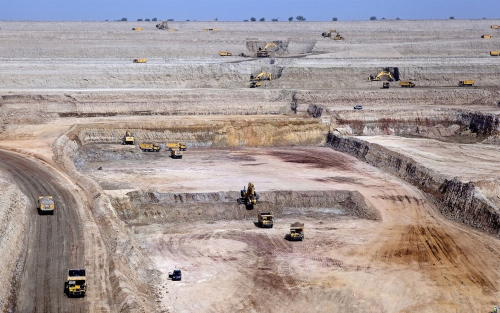 Further, Asad Umar confirmed that the Karachi Chaman N-25 road stands approved. Breaking its funding down, he said that PSDP will find the Khuzdar-Kuchlak section of the road. The rest of the road will be constructed on the basis of Built Operate Transfer (BOT).
Read More: Government Creates 1100 Jobs Under CPEC But At What Cost?
He also mentioned that the present government intends to complete these projects on BOT and decide on the road tariff instead of letting the private sector take care of it.
Intention regarding resource use
Regarding the 36 projects that are being considered, Senator Shafiq Tareen has said that coal is a potential resource. He suggested that the coal can be used for the purpose of the project developments. However, the point was shot down by the SAPM on CPEC affairs who said that Balochistan coal is useless for power generation given its sulfur proportion.
China on CPEC
The chairman of the meeting shared that the Chinese were not happy with the current progress of Pakistan for this corridor. He said that the Chinese want the removal of bottlenecks which he delegated to Khalid Mansoor. The emphasis was on the bottlenecks in the project of ML-1 up-gradation and completing hydropower projects.
Khalid Mansoor said, "I will take responsibility for the implementation of the projects and I will go personally to all the concerned ministries and divisions to implement the CPEC projects."
Read More: The Gwadar Marine Drive Under CPEC Is A Place Worth Waiting For
Projects in Gwadar
The projects in Gwadar were also discussed. According to Asad Umar, they included technical training institutes, desalination plants, Eastbay Expressway among others. Moreover, PKR 560 billion has been set aside for the development of Southern Balochistan. The funding will lead to the construction of IT parks, power plants, industrial zones, road projects, and dams.
Stay tuned to Brandsynario for the latest news and updates!