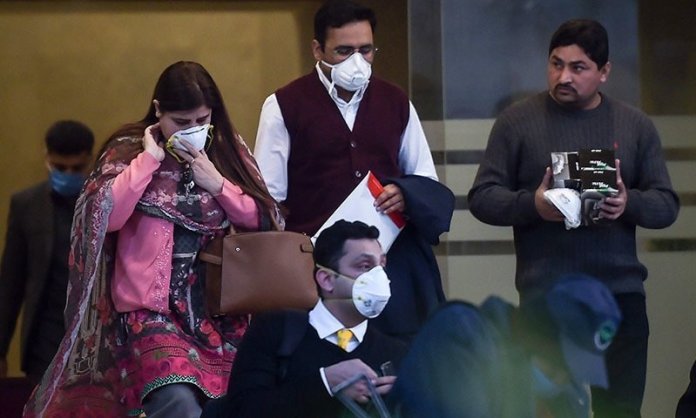 122 views
March 10, 2020: Total Cases of Coronavirus Rise To 16 in Pakistan 
Special Assistant to Prime Minister on Health Dr. Zafar Mirza confirms 16 cases of coronavirus in the country on twitter a few hours ago.
Zafar in a tweet confirmed that cases were contacts of an already confirmed case.
8 out of 16 new cases of the deadly coronavirus emerged in Sindh, a spokesperson for the Sindh Health Department confirmed, reports Dawn.
3 out of these 8 cases were patients who traveled from London via Dubai during the past week however rest of the 5 cases are patients who have traveled from Syria via Doha.
240/ I can confirm 9 new cases of #COVID19 in Karachi. All these cases are contacts of an already confirmed case. Further contacts are being traced and tested. This makes a total of 16 cases in Pakistan.

— Zafar Mirza (@zfrmrza) March 9, 2020
According to Meeran Yousuf, the media coordinator to the Sindh health minister assured that the health department is currently tracking down all the contacts of the already affected for further testing.
February 26, 2020: First Two Cases Surfaced In Pakistan
Coronavirus has become a global concern. The virus has most recently been confirmed in Karachi today.
These are the first two cases to have surfaced in Pakistan. One of the carriers was identified as 22-year old Yahya Jaffri. However, the second carrier was identified in the capital, Islamabad.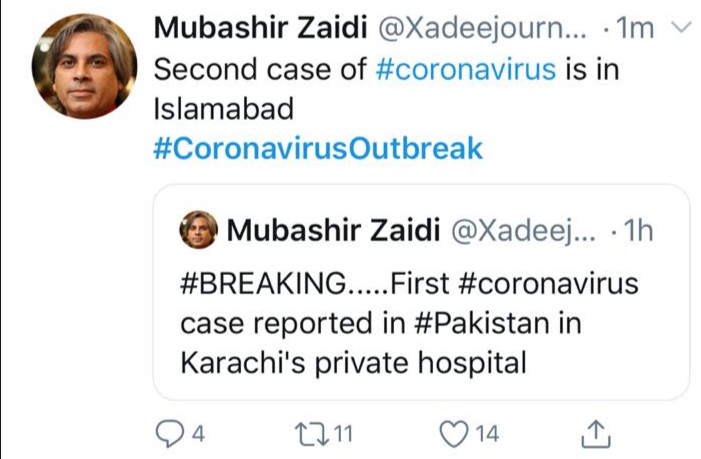 Reportedly, Yahya had travelled to Karachi from Iran and was taken to the hospital after symptoms started to show.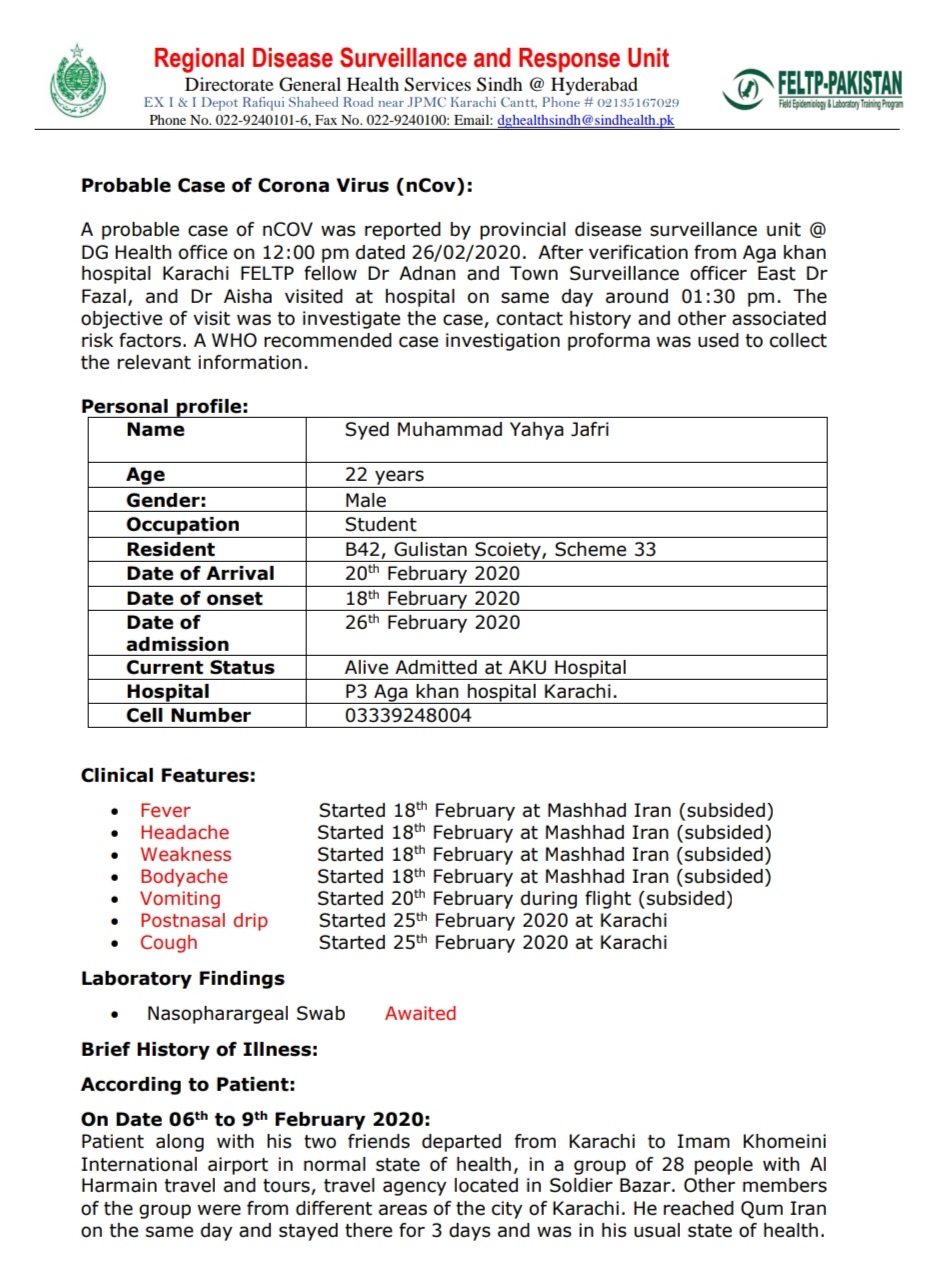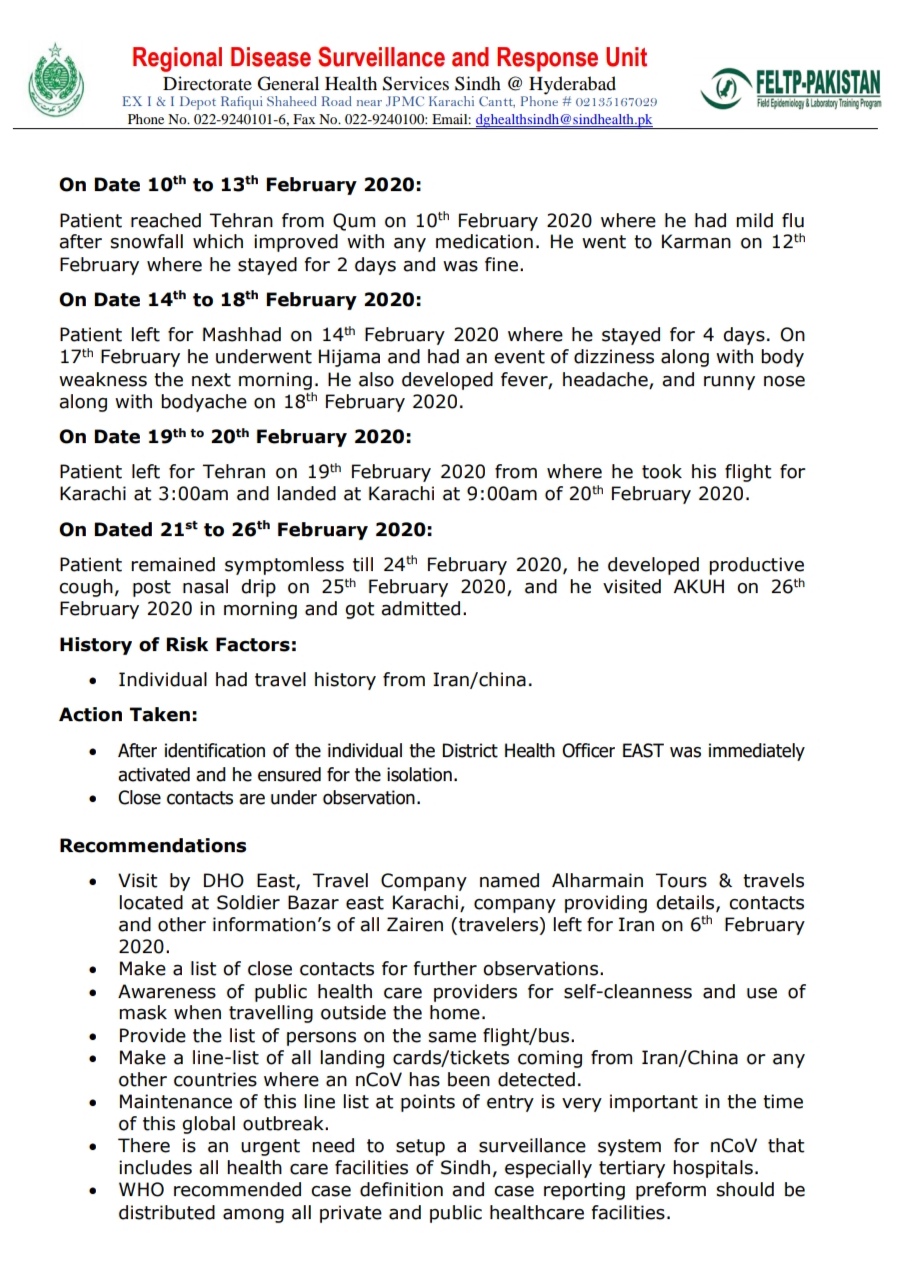 Doctors at Aga Khan Hospital have confirmed this news and the patient is currently under treatment and in isolation at the AKUH along with his family members for further tests as per protocol.
Furthermore, the health department has asked citizens not to panic and to take needed precautions.
This includes wearing face masks, washing hands regularly, and rushing to the hospital as soon as symptoms are present.
Dr. Zafar Mirza will hold a press conference in regards to this.
Coronavirus – Your Most Asked Questions Answered by an Expert at AKUH: Exclusive
We will update this post as more details come in. 
Stay tuned to Brandsynario.