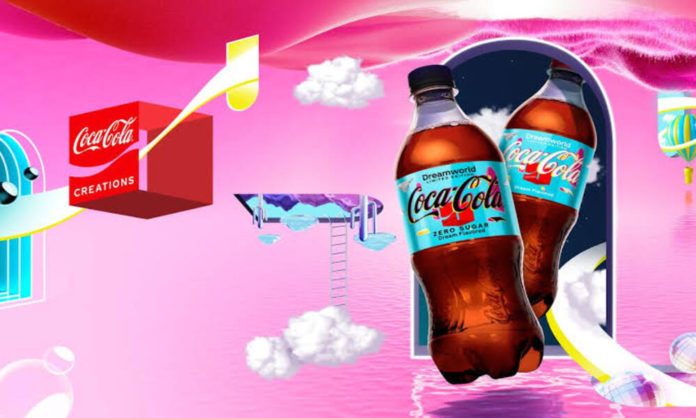 As part of the Coca-Cola Creations series, the 4th and final limited edition flavor of 2022, Coca-Cola Dreamworld, is all set to release on Monday, Aug. 15. In case you wondered, what dreams taste like? Well, you are a few days away from the big reveal.
The limited edition flavor is said to be a gateway into a lively, animated world where anything is possible. The bottles and cans are designed in a 'dreamy' packaging with whimsical shapes and electric colors to create vibrant optical illusions.
According to the company, the new drink adds "playfully vibrant flavor notes" to the signature great taste of the original Coke. As it "Evoke the boundless creativity of the human imagination."
Coca-Cola Unveiling Gen-Z's Imagination 
"Coca-Cola Dreamworld taps into Gen Z's passion for the infinite potential of the mind by exploring what a dream tastes like," Alessandra Cascino, Creative & Shopper Program Director, Coca-Cola North America Operating Unit, said.
"Like the Coca-Cola Creations that came before it, Dreamworld plays with the unexpected. It will undoubtedly provoke discovery and debate among consumers, which we welcome."
"Starlight illuminated the idea of escapism and the infinite, out-of-this-world possibilities of space," added Chase Abraham, Senior Creative Strategy Manager, Coca-Cola North America Operating Unit.
"Dreamworld flips this script by inviting fans to look inward at the infinite possibilities of the mind."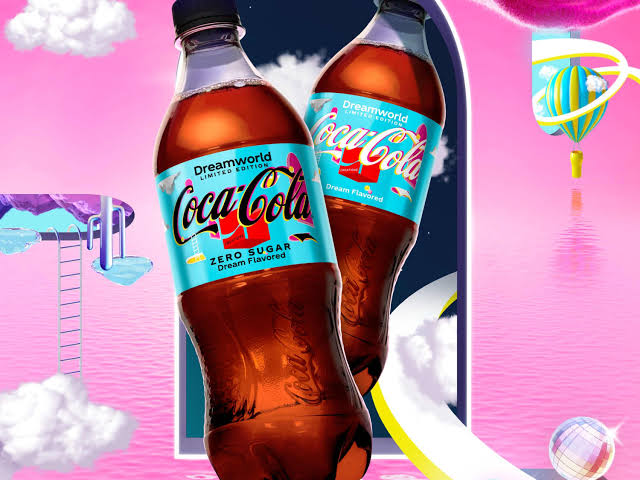 "What makes Coca-Cola Creations so special is the simplicity of its promise. Every drop delivers an unexpected, never-before-seen product and experience in an only-Coke-can-do way by tapping into core Gen Z passions and cultural trends."
The Creations Lineup
Creations debuted in February 2022 with the space-flavored Starlight, followed by the pixel-flavored Coca-Cola Byte as well as, Marshmello's Limited Edition Coca-Cola, which has a strawberry and watermelon flavor. The dream world is the final drink in the lineup, concluding the series on a high note.
Dreamworld and its Zero Sugar variety will be available at retailers across the United States in 20-oz. bottles and multipacks of 7.5-oz. mini cans. They will also hit Canadian store shelves beginning on the same date in 500-ml bottles and multipacks of 300-ml bottles.
Read More: Burger King Customers Confused After Receiving A Blank Order Receipt
Would you give this new flavor a try? Let us know in the comments below.
Stay tuned to Brandsynario for the latest news and updates.