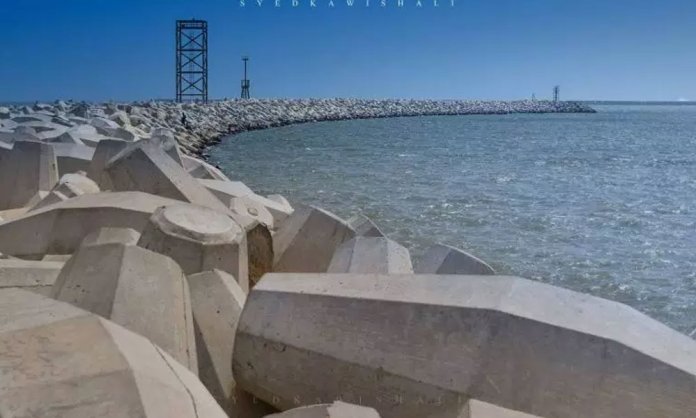 Karachiites are always looking for a new place to have fun with family and friends. Their love for entertainment and fun has now brought them to discover a beautiful place which is being called 'China Port.'
Just a little ahead of Dolmen Mall Clifton, the citizens of Karachi have discovered their new favorite location, China Port. Pictures of the port have become viral on social media as everyone is eager to know where is this place!
China Port's actual name is Pakistan Deep Water Container Port, it got its name because it was formed under a collaboration between Pakistan Port Trust and Hong Kong-based Hutchison Ports.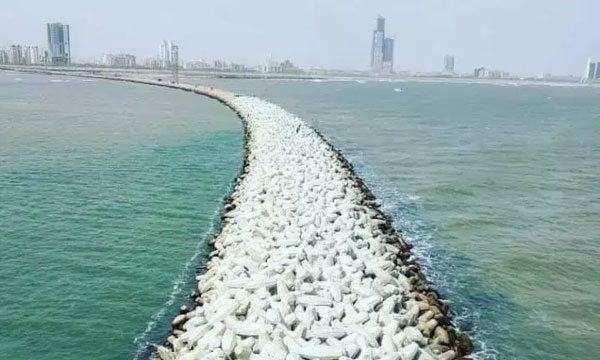 Hamza Ali Abbasi Contributes Whopping Amount to Diamer-Basha Dam Fund!
The pavement is surrounded by uniquely shaped rocks protecting it from the waves. Called 'Tetra-Pods, these rocks and the clear blue water have attracted the general public as well as photographers and videographers, also tourists too!
Map of Pakistan Water Container Port AKA China Port
China Port Location
The exact location of the rocks cannot be found on Google Map as yet. For those who want to visit and need a bit of help, watch the video below!

China Port is NOT your Personal Trash Can!
As beautiful as this place may be, people have already started to abuse its natural beauty. From trash in the clean water to people spitting pan on the rocks, the situation has put us in a dilemma making us ask ourselves, "do we deserve such places?"
PLEASE DO NOT LITTER! Keep your trash with you in a disposable bag and get rid of it when you go back home or in a trash can nearby. Let's save at least one destination for the future generation which is pan and trash-free!
Stay tuned to Brandsynario for more news and updates.