Chinese Automaker Changan had been teasing its subcompact sedan for a while now. Many rumors and speculations were being floated on the internet regarding the car, which was anticipated a lot by Pakistani car consumers and enthusiasts. It would not be wrong to say that Changan's Alsvin is one of the most anticipated cars of 2021 for the automotive industry of Pakistan.
So, What Do We Know So Far?
Changan released a 40-second video on their social media in which they shared most of the details regarding the newly released car, its specifications, and its variants.
As per the details revealed on the official launch, the car would be available in three variants;
1.37L Base model with 5 speed Manual transmission @

 PKR 2,199,000/-

1.5L LUMIERE with 5 speed Dual Clutch Transmission @ 

PKR 2,549,000/-

1.5L COMFORT with 5 speed Dual Clutch Transmission @ 

PKR 2,399,000/-
The pricing is Ex-Dealership, and booking is starting from 14th January 2021 onwards. The customers would be able to book the car after paying an advance of Rs. 750,000/-
Changan's Alsvin comes with a warranty of 3 years/ 100,000 KM, whichever is availed first.
The car would be available in Steller White, Lunar Silver, Galaxy Black, Cosmic Red, Nebula Blue, and Space Gray colors, which are very popular amongst Pakistan's car owners.
A Great Addition To The Pakistani Market:
Experts have hailed Changan's presence in the Pakistani market and consider it a positive addition. The industry was long dominated by a few companies that were hesitating innovation. However, Changan's presence would increase competition among the competitors and force them to manufacture high-quality cars, which would contribute to our country's overall industry while giving more choices to the customers.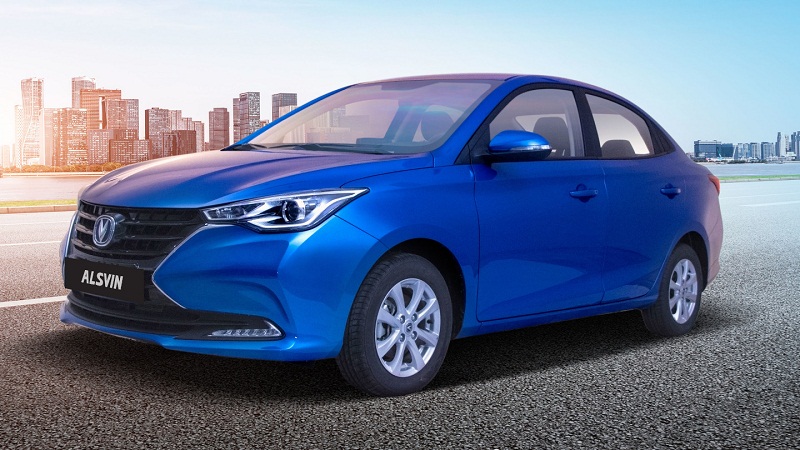 Changan Pakistan has built its production facility in the largest city of the country, Pakistan. The company spent a whopping $100 Million on setting up the infrastructure, which has the capacity to manufacture up to 30,000 automobiles, making it Changan's first facility to manufacture right-hand driving automobile facility globally. Changan's newly launched Aslvins are expected to be manufactured in the same facility.
This comes as no surprise as in the past few years, numerous investors have made investments into the automotive sector of Pakistan, making it one of the fastest-growing sectors of our country. The Government Of Pakistan is expected to announce the New Auto Policy, which is expected to focus mainly on bringing the Pakistani car prices to an affordable level to purchase cars for themselves.
Follow Brandsynario for more news and updates.