The past few years have been remarkable for the Pakistani automotive industry. It used to be an industry dominated by a few manufacturers who had almost no competition amongst themselves and resorted to releasing the same model of their cars every year with no major changes and updates.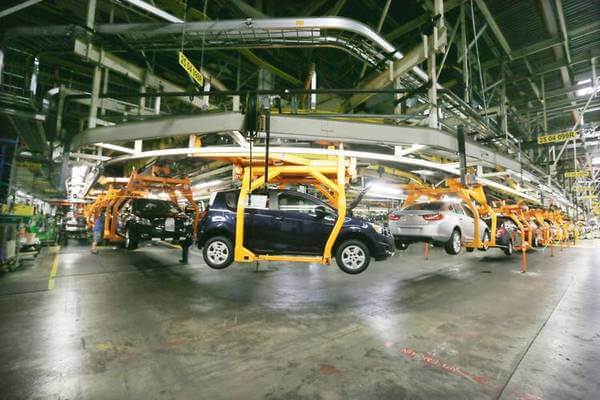 The industry had been stagnant for a long time until the Auto Development Policy (ADP) of Pakistan (2016-2021) was introduced and implemented by the government to encourage new competitors to enter the market. In the past few years, we have seen many new entrants in the market including KIA, United, Proton, and many others who have enabled it for customers to choose their vehicles from a range of companies rather than opting for one or two cars that are being seen on the roads of Pakistan since decades.
However, Pakistani consumers have often complained about the massive price-tags on the car which has made it difficult for an average consumer to purchase a brand new car directly from the company and certain sources say that a policy is being worked upon by the government which will resolve this issue for the customers.
What Is To Be Expected From The New Auto-Policy (2022-2026)
Certain news outlets and sources have hinted at a new policy being worked on by the Government of Pakistan which is expected to provide relief to the customers.
According to certain sources at the Ministry of Industry and Production (MoIP), the new Auto Development Policy is working on formulating a strategy to help a middle class Pakistani be able to purchase his own brand new car. The same sources claim that the Government is planning to set a maximum limit of Rs. 10 lacs for all small cars which will enable consumers to get relief of 4-5 lacs as per current price-trends.
It is also being expected that policy-makers are focusing on reducing the dominance created by local manufacturers and for that, they will reduce the duties and taxes on imported cars drastically to increase competition amongst the companies.
When Will The Policy Be Implemented
The current ADP (2016-2021) will end on 30th June 2021 so it is expected that the new ADP will be implemented from 1st July 2021 onwards.
It is too early to expect anything unless there is a formal announcement by the Ministry or a Government Official however the final draft of the policy is expected to be formulated by March 2021.
Follow Brandsynario for more news and updates.