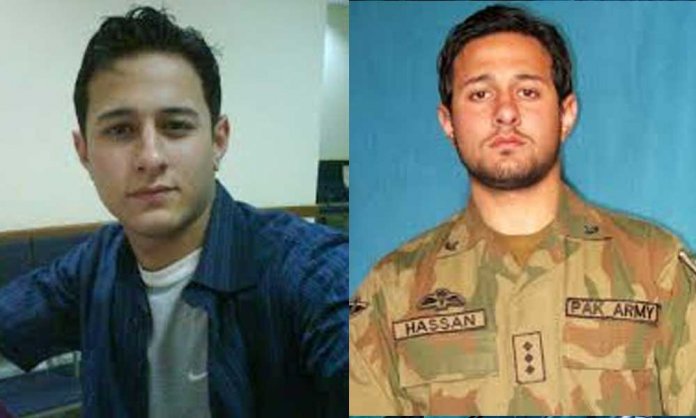 Pakistan's Captain Hassan Javaid Shaheed had passed away during a crucial mission on the night of 31st May 2003. A letter which he wrote 15 hours before he embraced martyrdom has now once again resurfaced on the internet.
In the heartfelt letter, the Captain had written a detailed letter to his elder sister Sabahat Javaid which had left social media touched.
In the letter, he shares the code of his phone, the amount of money in his wallet, he even writes to his sibling that he has left his i-pod for her. He further on shares that he wants his sister to keep up the family name as he has high aims for them.
He then requests his sister to pay his regards to everyone in person and take good care of their parents when he is gone. He asks her to distribute his clothes amongst the needy and inform his friends about his martyrdom.
The last message he writes to his sister is to have patience and be happy. The emotional letter shows us how our young officials leave behind their family and friends knowing that they may not return with strong will and the courage to fight the nation's enemies.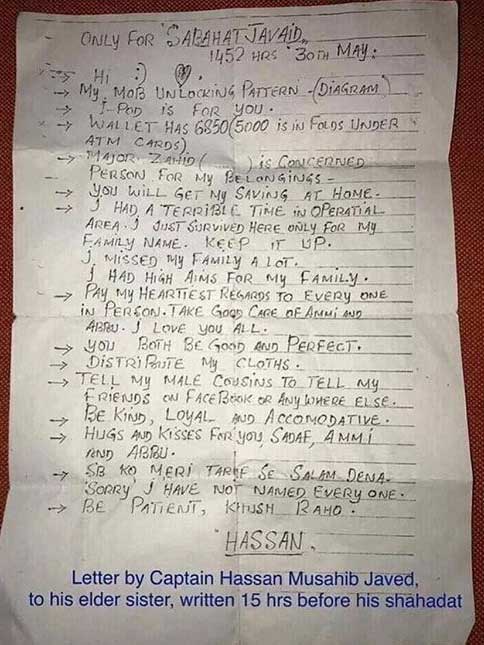 It is because of Captain Hassan Javaid's sacrifice and the selflessness of thousands of other soldiers who have given hope to the citizens of Pakistan for a brighter future.
Brandsynario salutes the late Captain and all those who have lost their lives in the line of fire, you are not forgotten.
Stay tuned to Brandsynario for more news and updates.
PM Imran Khan Praises Pak Army for Voluntary Defence Budget Cuts