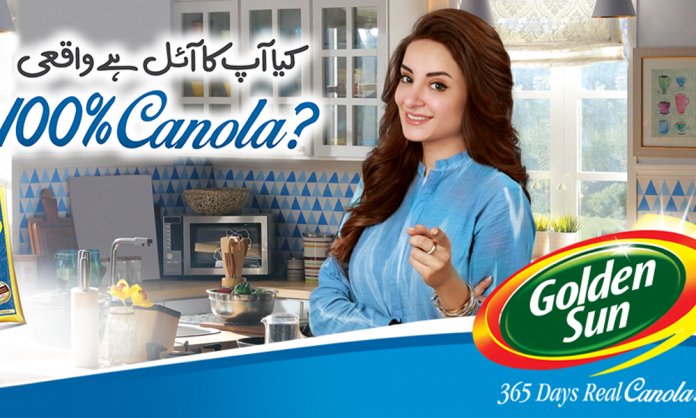 Do you know there are various Canola oil brands in Pakistan that claim to be 100% pure but are actually NOT?
Canola oil is one of the best oils for the health of the human heart. It is extracted from the crushed seeds of the Canola plant; a part of the Brassica family. Seeds from the mature Canola plants are used to extract oil which is then refined for public consumption.
BUT BEWARE!
With the increased hype for Canola oil, every company has started selling it in order to meet the demands of the market. There have been cases of substandard Canola oil being sold in the market, claiming to be natural Canola oil.
CONSUMERS DON'T REALIZE THAT THEY ARE BEING FOOLED!
Most of the times, oils are blended with other low-priced oils like Olein, especially during the summer season. The mixing of oils lessens the health benefits associated with Canola oil and consumers are deceived as they are receiving an impure product not worth the price being paid.
Brands intentionally keep consumers unaware of these unethical practices. Consequently, they compromise on the health of users just to boost their own profits.
SO WHAT'S THE SOLUTION?
Many might not be aware but IFFCO, a UAE-based multinational edible oil company in Pakistan, is offering the purest form of Canola oil with its flagship brand 'Golden Sun'.
Raising the bar, Golden Sun is produced in IFFCO's own Solvent Extraction Plant by using high-quality Canola seeds. They produce real Canola oil without any adulteration in every batch, 365 days of the year.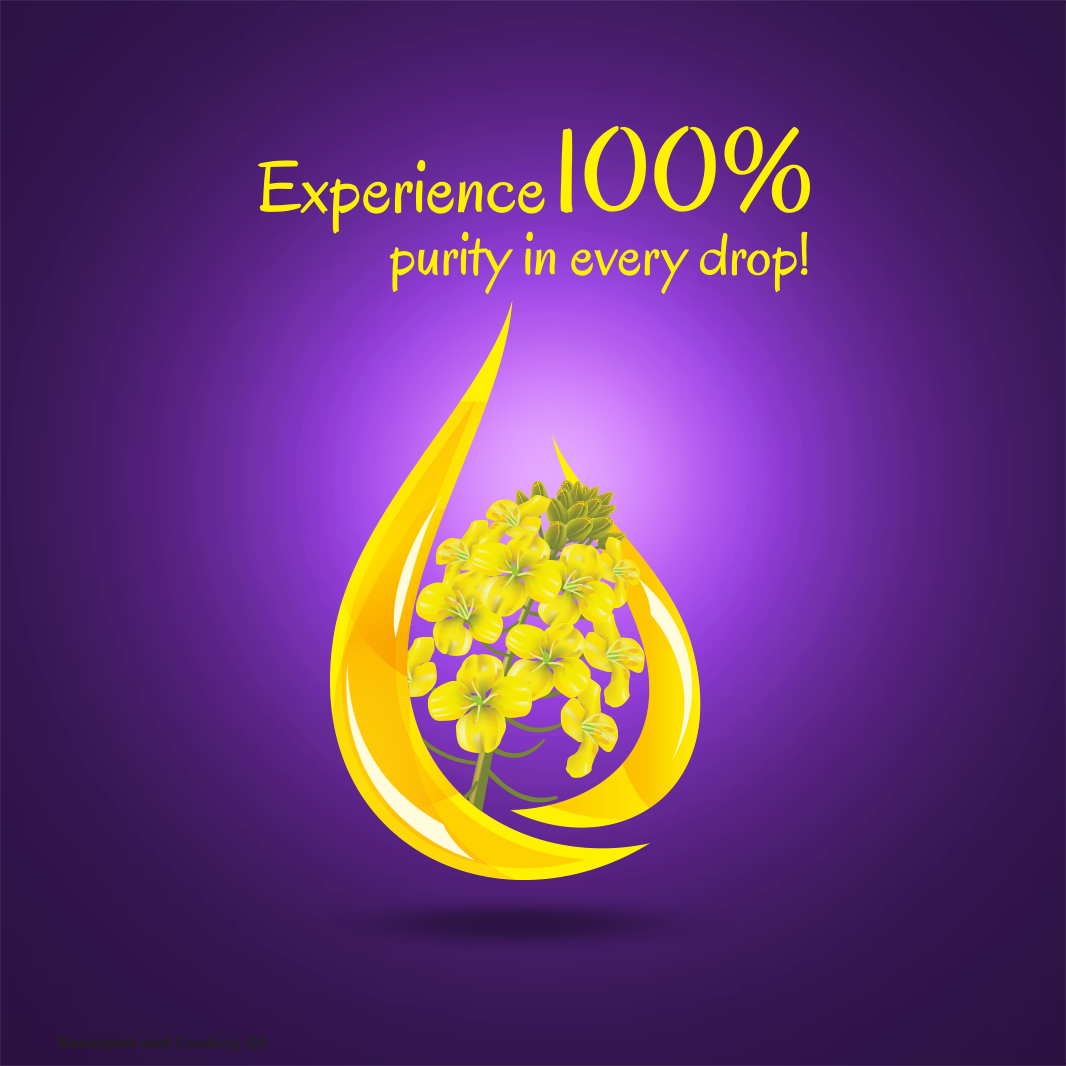 GOLDEN SUN OUTSHINES THE REST IN QUALITY!
Recently, a survey was conducted to determine the quality of Canola oil brands in Pakistan. It concluded Golden Sun Canola Oil having the highest percentage of unsaturated fats, including mono and polyunsaturated fats as compared to other players in the market. It also has the lowest percentage of saturated fats which are bad for health.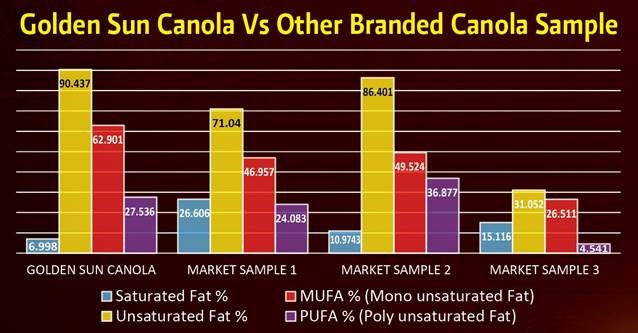 HERE'S WHY GOLDEN SUN CANOLA OIL IS AWESOME FOR YOUR BODY!
1. Increases Your Immunity Like A Boss!
A regular consumption of Canola oil increases the body's immunity and metabolism rate that results in a healthier lifestyle.
2. Helps You Reduce Your Waistline
Living in Pakistan, many of our foods are cooked using a lot of oil and we can't always opt for a healthier alternative. Using Canola oil for deep frying would be the healthiest choice as it's free of Erucic acid and has the highest smoke point. It results in a lower oil retention of fried foods.

3. Makes Your Heart Healthy
The regular intake of Canola oil inhibits the absorption of cholesterol in the body. Canola is rich in monounsaturated fats (MUFA) which reduces LDL (bad cholesterol) and increases the good cholesterol (HDL), stimulating a healthy profile.
4. Reduces Inflammation
Canola oil is known to reduce tenderness and stiffness in the joints. For those people who suffer from chronic arthritis, asthma, and bowel disorders, Canola oil is known to be helpful in such cases.
5. Say Goodbye to Ageing & Acne!
Canola oil is rich in Vitamins E and K, reduces skin blemishes, aging, acne, fine lines, wrinkles, and spots, leaving the skin healthier and nourished.
Incorporating Canola oil into your daily routine will make a favorable impact on your overall health. Change your diet for a happier and healthier life!