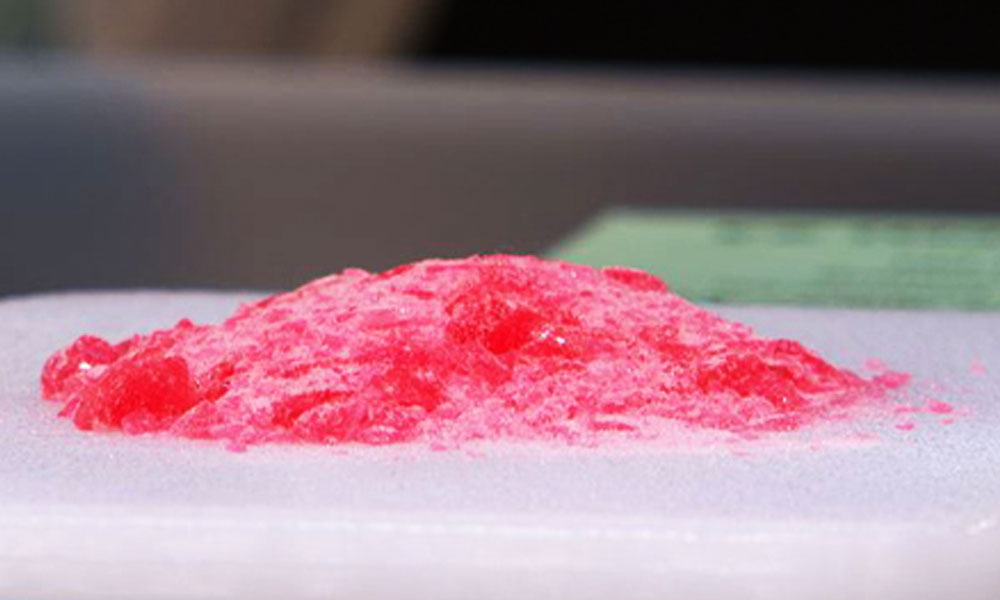 Pakistan seems to be enveloped in a plethora of issues and now there is another one to add to it. There has been a drug scare 'Strawberry Quick' making rounds for a while now and unfortunately it has reached Pakistan.
It's called Strawberry Quick because it tastes like powdered strawberry milk. The news is that drug dealers have been using the pop rock candy to disguise methamphetamine, a recreational drug, and is given out to kids as candy.
On February 17th, 2017, a leading private school issued this circular to warn the parents.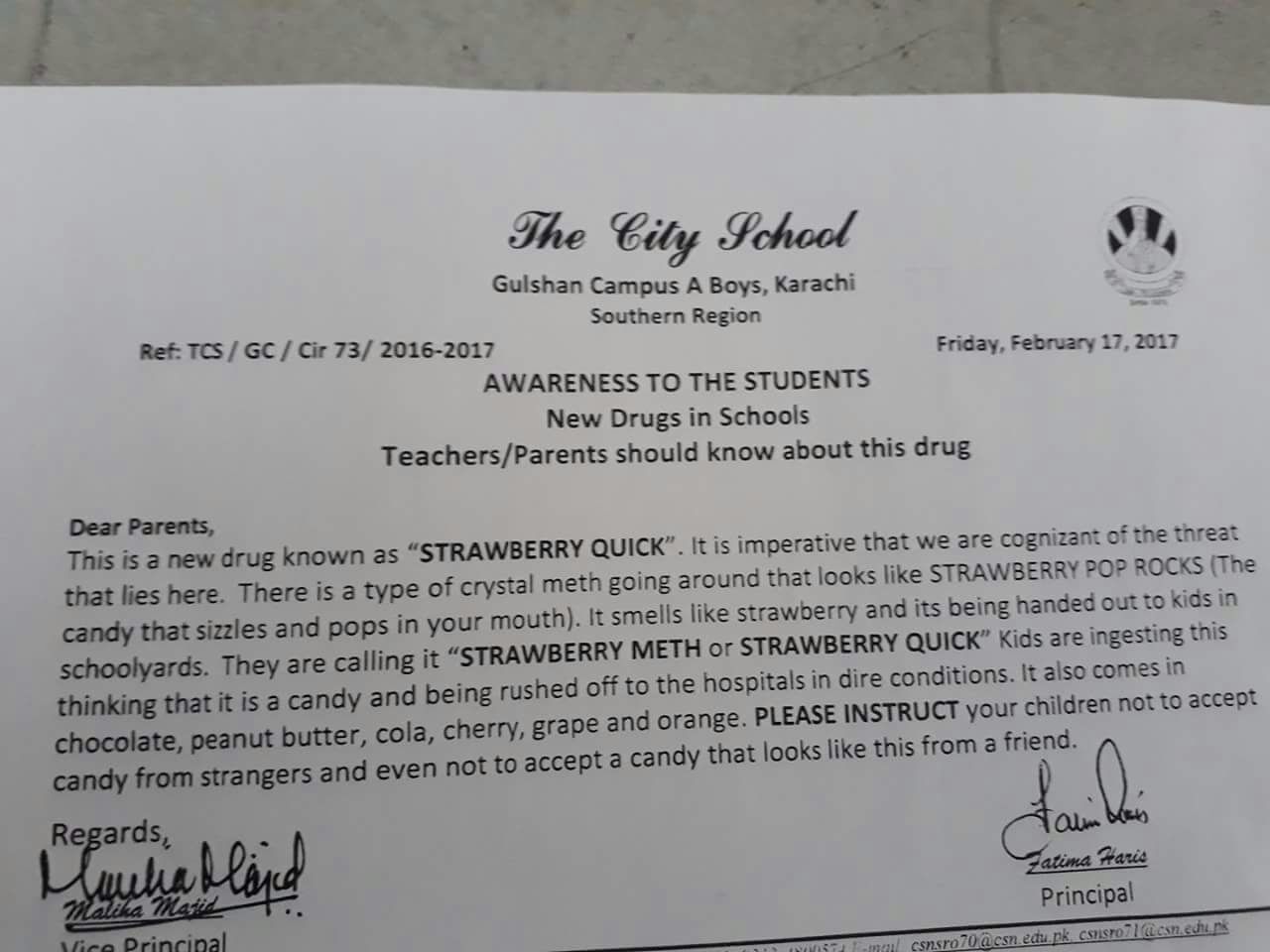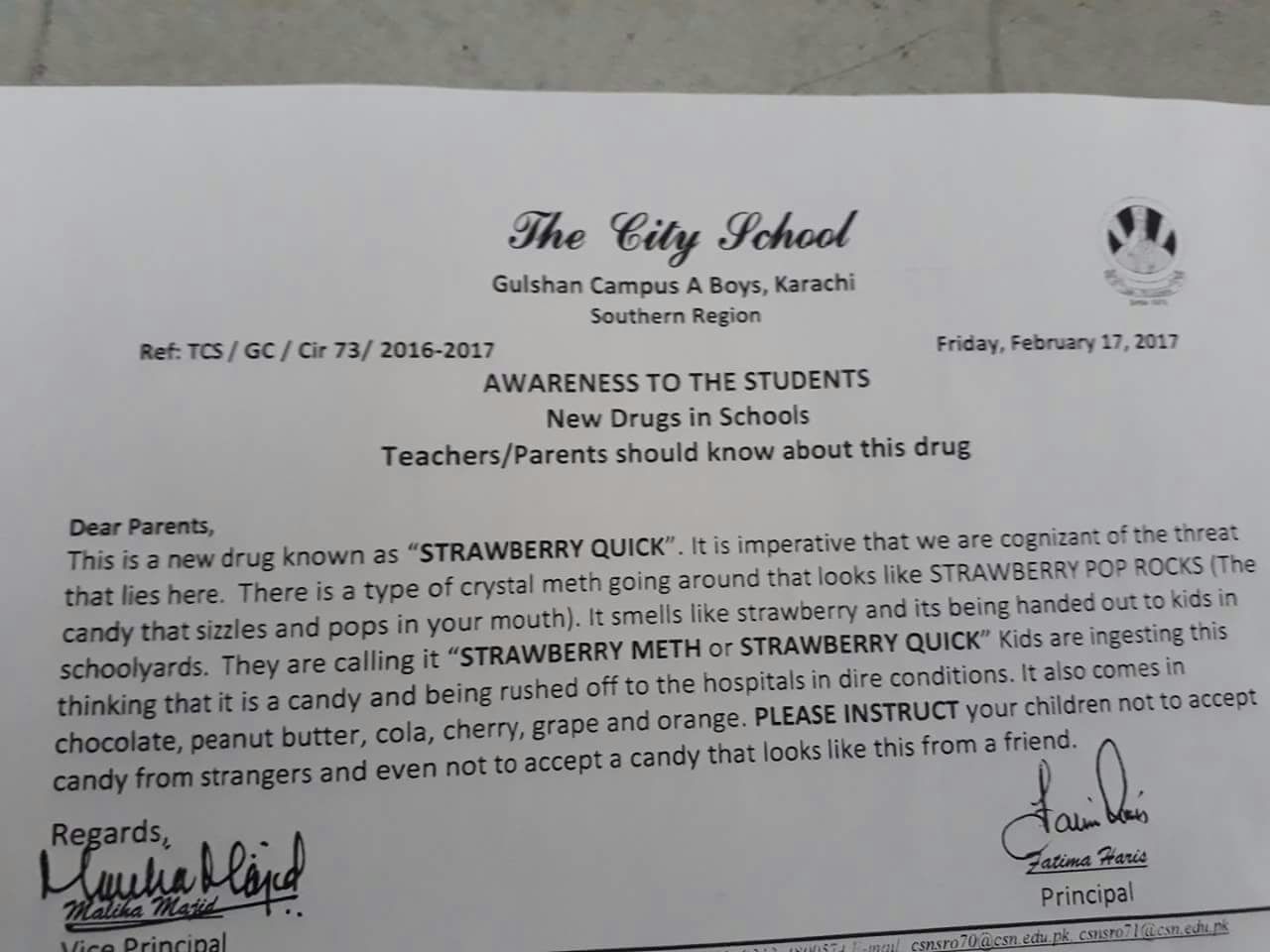 This drug scare has been circulating for over a decade now but many sources have termed it as a fictitious drug. If you are familiar with Breaking Bad, you'd know that it's all about the chemistry and how you cook the drug that sometimes changes the appearances of the methamphetamine.
While, there are a variety of flavored and colored drugs being sold around, they cannot be easily confused as the popular children's candy.
There were rumors that this recreational drug has reached Malaysia as well but the National Anti-Drugs Agency (AADK) termed it as a hoax.
It is definitely a cause for concern because drug dealers often target children to get them hooked on drugs to keep their businesses running. In this uncertainty, it's always best to make sure your children do not accept anything from strangers.
The City School has been contacted for a comment. Stay tuned for further update.
Contributed by Adeela Akmal