21 May 2020: Cambridge University has moved all their lectures online for the year 2021 (summer). They are the first University to take this precautionary measure for a full academic year.
All "face-to-face lectures" move online for the duration. The institution thought it was likely that social distancing would continue to be required.
Small social groups might as well take place in person, only if they "conform to social-distancing requirements" however, all remaining lectures continue virtually until next year.
A spokesman said: "The University is constantly adapting to changing advice as it emerges during this pandemic. Given that it is likely that social distancing will continue to be required, the University has decided there will be no face-to-face lectures during the next academic year.
Three Pakistani Teachers Shortlisted by Cambridge University UK for 'Dedicated Teachers' Award!
"Lectures will continue to be made available online and it may be possible to host smaller teaching groups in person, as long as this conforms to social-distancing requirements. This decision has been taken now to facilitate planning, but as ever, will be reviewed should there be changes to official advice on coronavirus."
Due to the pandemic, all classes at the University were immediately moved online in March. Exams were also are being carried out virtually.
The Office for Students (OfS) at Cambridge, the higher education regulator urged universities not to promise students that classes will be back in the autumn term. This is because this might not be the case, and everything will take time before coming back to 'Normal".
Chief executive at the OfS, Nicola Dandridge, said students should be told what kind of experience they will receive in advance of accepting offers.
For more news and updates, stay tuned to Brandsynario.
---
28 November 2017: Over time, scholarships have become essential to students all over the world who are willing to graduate with a substantial degree.
The biggest dream of any passionate Pakistani student is to study overseas in his/her dream university, graduate in their desired field with flying colors, develop a career of choice, bag a good job and later, enjoy a luxurious lifestyle.
Fortunately, doing a degree abroad is no longer an impossible dream! A plethora of diverse opportunities from almost every corner of the world is now offered with the right kind of educational advice at leading foreign institutes.
The best part is that many acclaimed global institutes are offering scholarships that enable students to enlarge their educational horizons and go overseas.
One Of The Most Revered Scholarships All Over The World is Gates Cambridge Scholarships.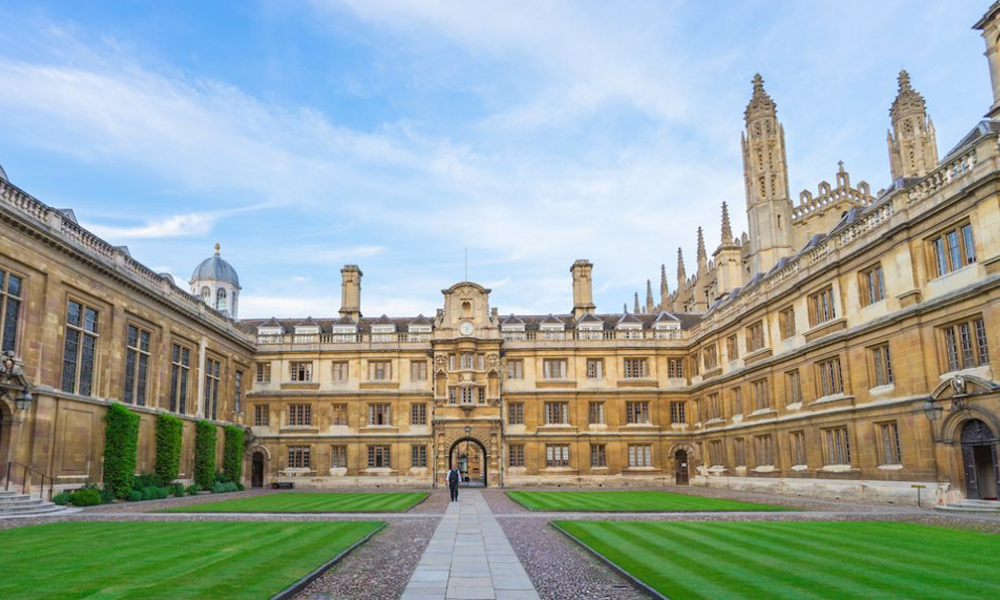 The Gates Cambridge Scholarship program was established in October 2000 by a donation of US$210m from the Bill and Melinda Gates Foundation to the University of Cambridge; this is the largest ever single donation to a UK university.
Scholarships are awarded to outstanding applicants from countries outside the UK to pursue a full-time postgraduate degree in any subject available at the University of Cambridge. Up to 90 scholarships are awarded every year.
Eligibility Criteria
You can apply for a Gates Cambridge Scholarship if you are:
a citizen of any country outside the United Kingdom
asking to pursue one of the following full-time residential courses of study at the University of Cambridge:

Ph.D. (three-year research-only degree)
MSc or MLitt (two-year research-only degree)
One year postgraduate course (e.g., MPhil, LLM, MASt, Diploma, MBA, etc.)
You can use the form below to quickly check if you are eligible to apply for a Gates Cambridge Scholarship and, if so, in which of the two application rounds you must use.
How to Apply
Applicants must submit an application for graduate admission, a College place, and funding – including a Gates Cambridge Scholarship – via the University's Graduate Applicant Portal.
In addition to the section for admission, the University's graduate application form includes a specific Gates Cambridge section which asks applicants to submit the following:
A 3,000 character (500 words) statement about their fit with the Gates Cambridge program
The statement is used by the Gates Cambridge shortlisting committees to distinguish between candidates who have been highly ranked by departments on academic grounds. It helps our committees identify those candidates who, as well as being academically outstanding, possess a capacity for leadership and commitment to improving the lives of others. This is the only part of the application form where applicants are asked explicitly about their fit with the Gates Cambridge program.

A (non-academic) reference about their fit with Gates Cambridge
The Gates Cambridge reference is used in the same way as the statement – to reduce a large number of well-qualified applicants to those who best match the Gates Cambridge criteria.
​
Referees may paste/type up to 4,000 characters into the online reference or upload a separate letter; they are also asked some specific questions about how they rate the applicant for the scholarship.
​
Your referee should be someone of appropriate standing who can answer the question with authority and who will and fully understand the Gates Cambridge criteria. Applicants often ask academics (who can comment on their fit with Gates Cambridge, not just offer a third academic reference), employers, senior figures in voluntary organizations for whom they have worked, and others who can comment on their suitability for a Gates Cambridge Scholarship. Applicants should not ask family, friends, or those unqualified to provide a useful and appropriate reference.
​
The Gates Cambridge reference is in addition to the two academic references required by the University for admission.
​
All applicants must submit an up to date CV/resume.
For a Ph.D. applicant, only a research proposal is also required – if it has not already submitted as part of the application for the course. Where there is specific guidance from the department about word length and format for the research proposal, applicants should follow this. If you are a Ph.D. applicant, but your department does not require a research proposal. You should submit a document as roughly two pages outlining your research plans to be considered for a Gates Cambridge Scholarship.
You can apply at www.graduate.study.cam.ac.uk.
What expenses are covered?
This scholarship provides the following benefits :
tuition fees
maintenance allowance
Airfare for two return tickets
Family allowance
Deadline:
6 December 2017
2018/19 Applications will open on 4 September 2017.