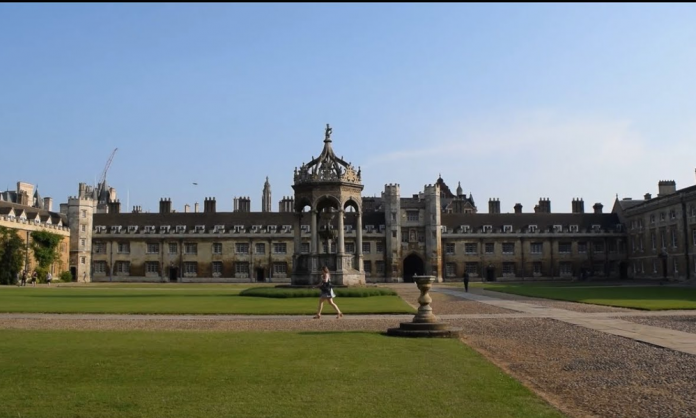 Three teachers from Pakistan are shortlisted for the 'Most Dedicated Teachers 2020' Award from Cambridge University UK as mentioned in their press release.
This news was disclosed on Wednesday as the Cambridge University Press (CUP) released a 50-member shortlist which included teachers from across the globe.
The three teachers that made it the prestigious award list include Rawalpindi division resident Samara Farrukh, who teaches at the Beaconhouse school system's Pothohar Campus. Two others on the list are Haider Ali from the Resource Academia International School in Lahore and Zunaira Abubkr from the Lahore Grammar School. Check out the whole list here.
These shortlisted teachers are selected from over 6,000 nominations which CUP received from 97 different countries between October 1, and November 29. Each describing an inspiring story about a teacher for primary or secondary division and the dedication and hard work they put in every day.
Every entry is analyzed on competitive criteria to select only 50 strong candidates for the award shortlist. The criteria also pinpoint whether teachers prepared students for their future beyond school and 'made the ordinary, extraordinary.'
From this shortlist, a panel of experts will choose the six top finalists. The public will then have the opportunity to vote for their favorite story when the finalists are announced via the CUP Education social media channels on January 20, 2020. The final results will be announced in February, 3rd 2020.
The winning candidates will have the chance to visit Cambridge University and be a part of the Cambridge Panel, an online community of teachers and researchers who help to shape the Press education Publishing. The winner of the Most Dedicated Teacher Award was a Pakistani Teacher Ahmed Saya. Read his story here.
This is a piece of amazing news for the education sector in Pakistan. What are your thoughts about this development? Share your views in the comments below.
Stay tuned to Brandsynario to know all the latest updates.