The month or specifically the day of love is here! While we lookout for different ways to express our love and celebrate the day with our loved ones, we come across different campaigns and promotions which catch our eyes. This year many brands are in the quest of offering deals and discounts which would bring in potential customers. Meanwhile, there is one campaign that isn't sitting well with the netizens.
Bring Your Girlfriend And Wife! 
Studio 7teas is offering Valentine's Day discounts to make your day special. However, what's weird isn't the discount itself but the way they are giving it. One must have to be daring to go through such means to get a discount.
The restaurant is offering a 10% discount if you bring your girlfriend and a 20% discount for your wife. However, if you bring both your wife and your girlfriend, you will get a flat 50% discount.
Read More: 10 Last-Minute Valentine's Day Gifts For Him & Her
Humour Or Cheap Publicity? 
What seems like a harmless joke isn't all about fun. In a country where hidden relationships are a big dilemma and take a toll on families and wives, is it something to be taken as fun?
Even if it's just an attempt to gain customers, the promotion seems to be normalising cheating and deceiving which feels like in bad taste.
Netizens React
The comment section of the post was nothing less than fun. People tagged each other and dared to bring their wives and girlfriends to the restaurant. However, amongst all the drama, the singles stood out the most.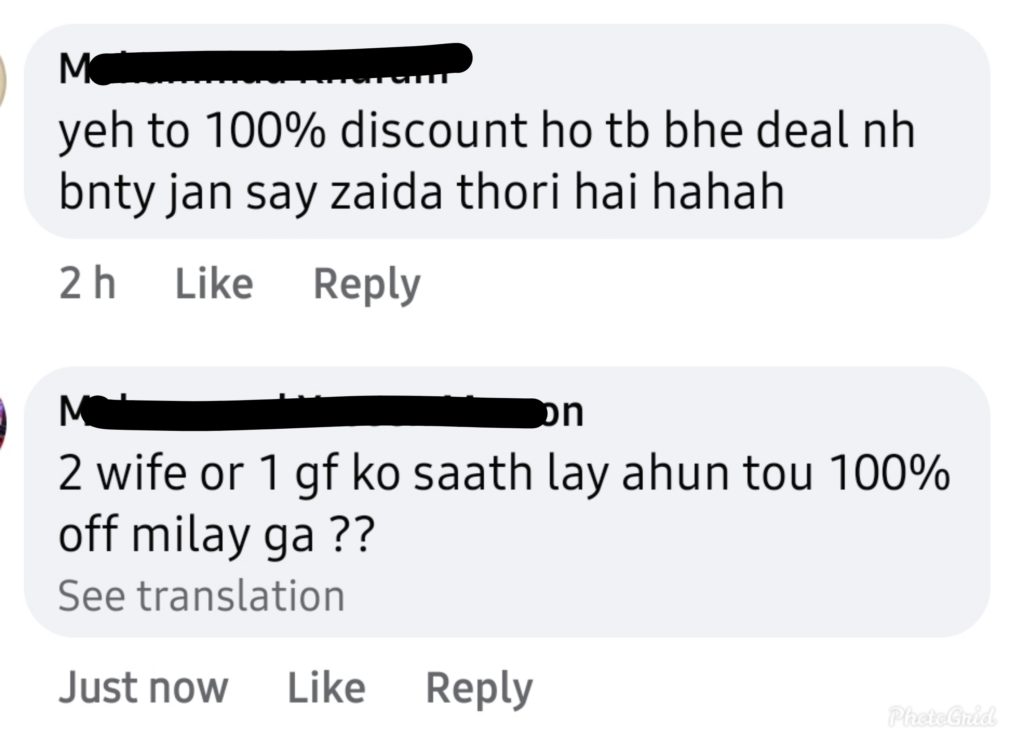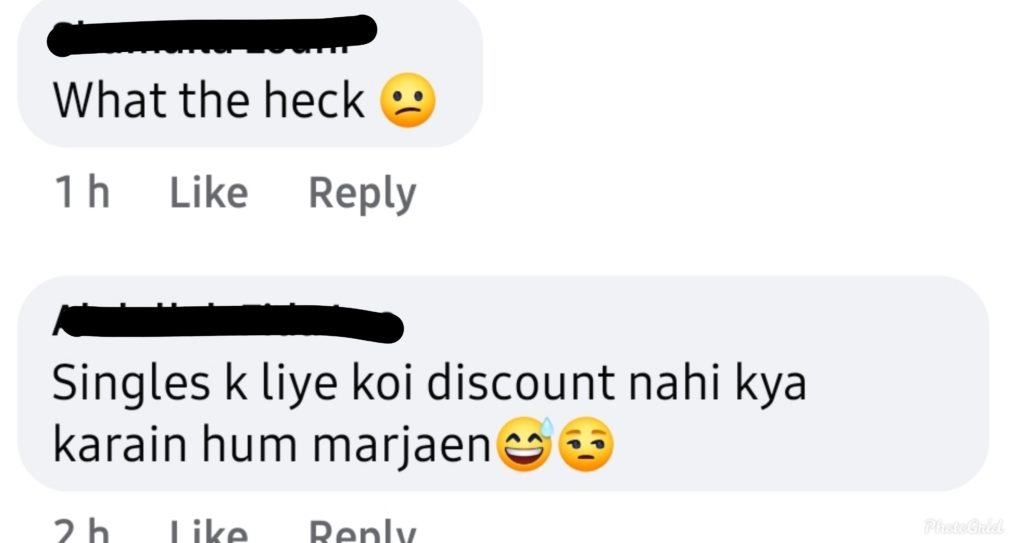 Read More: Valentine's Day: 6 Of The Cutest And Most Romantic Gift Ideas
Some even mentioned the legendary Aamir Liaquat for his recent controversial third marriage. Truth be told, this applies to him more than anyone.

What do you think about the particular campaign? Do you have the guts to take the challenge? Let us know in the comments below.
Stay tuned to Brandsynario for the latest news and updates.