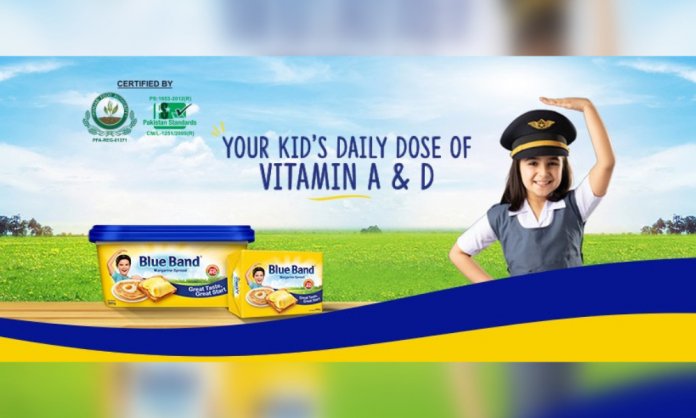 Blue Band is one of Pakistan's favourite margarine brand. Most people opt for it because they trust Blue Band's focus on healthy growth of children. It has also become a family brand over the years because of the taste is preferred by children and parents alike.
Blue Band has now been certified by Punjab Food Authority (PFA) and Pakistan Standard and Quality Control Authority (PSQCA).
The fight against vitamin deficiencies
Blue Band is rich in vitamins and other nutrients which is one of the reasons why it is preferred by many. Vitamin deficiencies are very common and often go unnoticed. Around 50% of Pakistani children have vitamin A deficiency, while 40% have vitamin D deficiency. Vitamin A and D deficiency can delay a child's growth and can cause children to fall short in their educational and other activities. These vitamins also help maintain your kid's immunity.
It is believed that vitamin D is absorbed through sunlight; however, sunlight isn't enough as a single source. It is essential to take vitamin D through a healthy diet as well.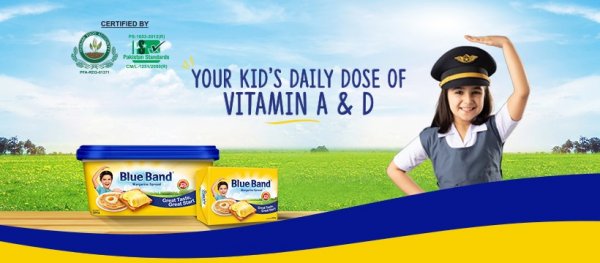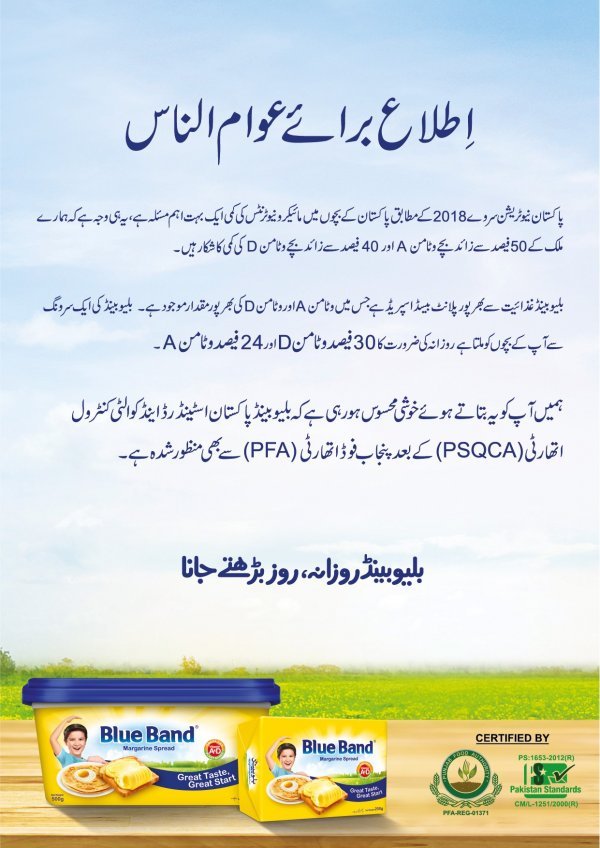 Blue Band Can Make Your Children Stronger
Given the current situation, please make sure your children are only consuming the best. A single serving of Blue Band's gives 24% of vitamin A and 30% of vitamin D of their daily requirement. That is why, making them a toast or any tasty snack with Blue Band is one way in which children can be protected.
In this crisis, Blue Band's certification by PFA and PSQCA has made it an even more trustworthy option for your loved ones. This certification is another feather in the hat of the brand and we hope Blue Band keeps making quality products for their people.
What do you think of this? Let us know in the comments below.
Stay tuned to Brandsynario for the latest news and updates.