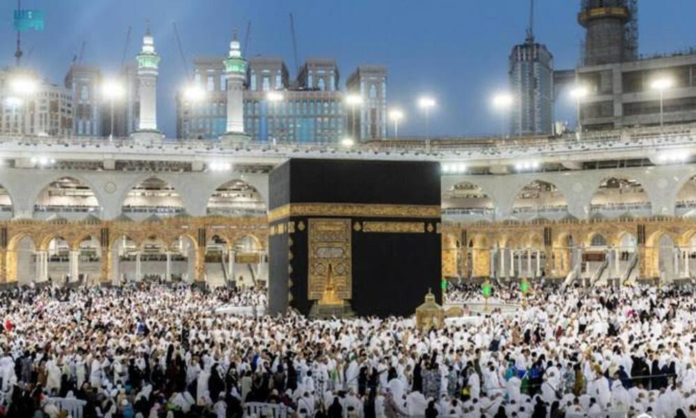 Umrah, also known as the lesser pilgrimage, holds immense significance in the lives of Muslims around the world. It is an act of worship performed by millions of believers each year, involving a series of rituals carried out in Makkah and Madinah. Unlike Hajj, Umrah can be performed at any time of the year, making it accessible for Muslims from all walks of life.
Companies offering Umrah packages are a decent way to plan your Umrah journey from anywhere in Pakistan. If you are someone who is looking forward to performing Umrah, here are some of the companies with decent packages you can check out for your convenience.
1. Umrah Companions
The company is home to the DIY (Do-It-Yourself) Umrah Packages. They believe in delivering a tailor-made experience for everyone. Choose the hotels, transportation, attractions, and travel dates that work for you, and let Umrah Companions take care of the rest. Their premium packages start from PKR 439,000.
2. Trips. Pk
The company is also offering customized Umrah Packages for all budgets. All you need to do is choose a variety of executive and Umrah Packages from Economy to 5 Star based on your budget range. Simply contact their customer support helpline at 03111555980 or visit their website and share your specific needs and they will assist and create a customized Umrah package for you. Their packages start from PKR 150,000
Read More: PIA Denies New Age-Related Policy for Air Hostesses & Stewards
3. D-Travel Company
Whether you are in Karachi, Lahore, or Islamabad, D-Travel's services can be availed from anywhere in Pakistan. With their Umrah packages which start from PKR 185,000 you can focus on your spiritual journey while they take care of all logistical aspects. From tickets to hotel bookings you sure need not worry about anything. The detailed itinerary can be checked on their website according to the days you want to book the package.
4. Nature Adventure Club
Nature Club offers services according to the needs, demands, and budgets of their customers. From offering decent hotels ranging from 3 Stars to 5 Stars to transport from Makkah to Madina and other sites. You can check out and book their packages on their website according to your needs. Their packages start from PKR 144,000.
5. Perfect Umrah Pk
The company specifically catered to Hajj and Umrah Packages for its customers so there is no doubt that their service is top notch. Starting from PKR 122,000 their websites offer a brief inquiry guide to help you choose the best rates for your Umrah journey.
Read More: Saudi Arabia's $5 Billion Mars-Themed City Project Revealed
Stay tuned to Brandsynario for the latest news and updates.