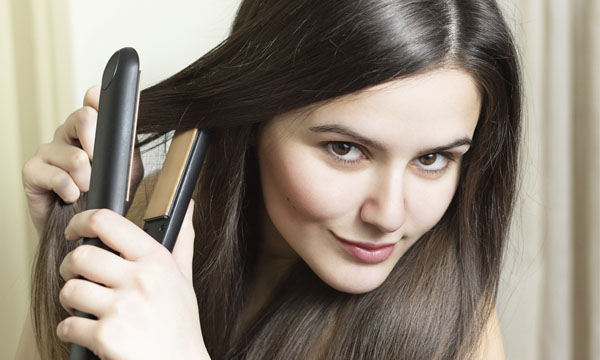 Almost every girl loves it when her hair behaves well. But when it comes to this humid and hot weather, the hair will surely blow up in a poof and your good mood will be spoiled. And that's where the hair straighteners come to the rescue. These truly amazing gadgets help you keep calm by providing you with a great hair day anytime you wish.
Gone are the days when the hair straighteners were heavy duty and cumbersome to use and instead have been replaced by the sleek and lightweight designs coupled with a great many add-on features. These features such as being able to set  certain temperatures and increased shine are just the basic ones.
When it comes to treating hair with hot tools, you need to be quite careful. Hair nightmares occur when you purchase and use a hair straightener not suitable to your hair texture or the temperature has been set too high  which burns your hair to a crisp.
The best bet is to choose reliable and authentic brands that have made a name for themselves in the hair care department such as Babyliss, ghd, Remington, CHI, Tony & Guy etc. It may seem like it requires quite a heavy investment, but trust the product reviews and do your research before finally deciding to make the purchase.
Just imagine playing with your hair whenever the impulse strikes. Completely straight and shiny to the much coveted unruly beachy waves or curling them altogether.
Here we have compiled a list of the best hair straighteners to buy and why in no particular order:
1.Babyliss Pro Nano Titanium-Plated Straightening Iron
Much suited to thicker or curlier hair, this iron has upto 5 heat control settings. It will work wonders to help attain sleek and straight hair, along with the curved edges are the best for beachy wavey curls. Check out the review in the video below.
2. CHI Original Flat Iron
This is one of the classic hair straighteners that deliver long lasting results. CHI Original Flat Iron will straighten out the most obstinate of curls. The price tag may be a little hefty but the CHI iron lasts years with an unwavering performance.
3. ghd Platinum White Styler
The ghd straighteners are great as they make sure that your hair remains healthier and shinier. Also, it is easier and almost effortless to use given the innovative design. Curls or straight hair, what's it going to be?
4. Remington Frizz Therapy Iron
As the name suggests, it is best suited to those ladies who need a solution for their ultra frizzy hair. The protective shield does not singe the hair at all, straightening them and giving the weak ends an uplifted look.
5. ghd Gold Professional 1-Inch Styler
This is a great product as it quickly smooths and straightens out curled or frizzy hair. It takes almost minimal time to heat up and does the job perfectly.
6. Tony & Guy Touch Control Straightener
This hair iron will be one of the best hair staple investment you make. The straightener comes with heat control settings which allow you to set the speed you wish.
7. Remington S9600 Silk Straightener
To achieve that straight, glossy-haired appearance look no further. This hair straightener is ceramic plated for handling ease and will save your preferred heat setting too.
The above-mentioned list has been compiled according to the popularity and positive reviews. Check them out and let us know if this article was helpful! Happy great-hair-to-be shopping!