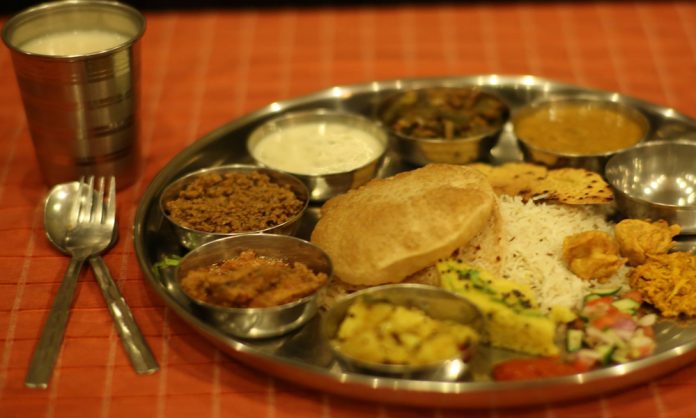 Undeniably, Karachi is a melting pot of cultures and flavors from all over Pakistan.
The metropolis's rich gastronomic tradition attracts food enthusiasts worldwide. It's bursting food streets, delectable fast food, extravagant fine dining, and its enthusiasm to welcome new cuisine has made the town a haven for foodies. From desi to continental, Chinese to Pan-Asian, Indian to Lebanese Cuisine; the city by the sea has something to offer for everyone.
One such upscale eatery specializing in the pure Rajistani menu is "Rajdhani Delights". Offering a desi ambiance and vegetarian dishes with a 'thaali' tradition, the one-of-its-kind restaurant is offering real Gujarati eatery experience to its customers.
The Indian BBC reporter was blown away by the Dhokla offered on the menu.
The owner hailing from Gujrat, India came to Pakistan in 1971 and brought a touch of its homeland alive in the Clifton vicinity of Karachi.
It is indeed a proud moment for a Karachi Eatery to be featured in BBC India for its distinctive taste and special menu.
Being the only Gujarati eatery in the city, Rajdhani Delights is surely catering to foodies who are seeking a good break from our regular food.
Stay tuned to Brandsynario for more updates.