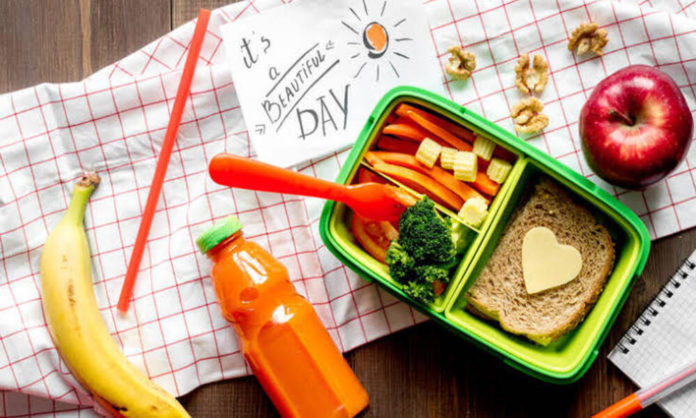 Whether squeezing it in before the school run in the morning or before bed on busy midweek evenings, preparing your child's lunchbox can seem like another thing on the list.
School meals are a great choice, but if you make a packed lunch for your child, then we've got you covered with our range of quick, easy, healthier lunchbox ideas.
1. Mini Pizza 
If there is one thing your child loves in their lunchbox – it has to be pizza. Pizza is an all-time favourite which isn't just easy to make, but it also stays fresh in the tiffin. This mini pizza recipe is made with the goodness of home ingredients and contains just the right amount of love.
2. French Toast With A Twist
This french toast is no ordinary french toast. A rather sweet delight for your child's lunchbox, this recipe is both easy to make and delicious. Add a side of fruits to give them a quick boost of additional energy.
Read More: Are Skittles Unfit for Consumption?
3. Chicken Pockets 
This chicken sandwich recipe is the perfect option for picky eaters. The ingredients contain enough nutrients to energise your kids without compromising on the taste and fun.
4. Three Way Sandwich 
Sandwiches are one of the best options for school lunchbox since they are easy to make yet offer a blend of nutrients. Not to mention that there are a variety of sandwich recipes you can make for the entire week. This sandwich recipe is another excellent addition to the lunch menu since it's easy to make and offers three delicious ways to prepare.
5. Quick Chicken Burgers 
This 10-minute chicken burger recipe is a quick fix for your kids' lunchbox menu. The chicken mixture with layers of vegetables and cheese doesn't only offers nutrients but also tastes delicious.
Read More: These Are The Best Foods For Better Sleep (Even Diet Ones)
Stay tuned to Brandsynario for the latest news and updates.