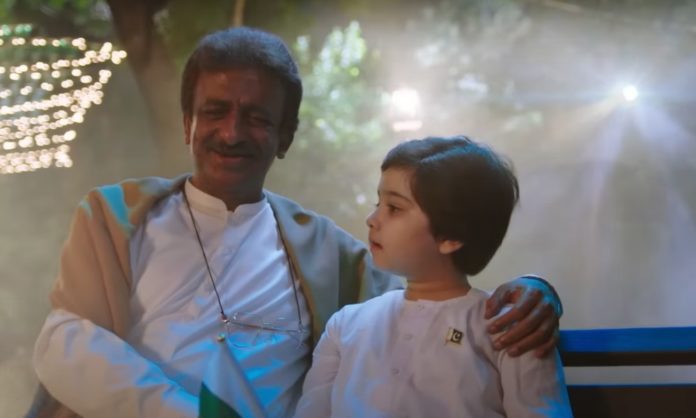 As Pakistan's Independence Day is right around the corner, we find ourselves mesmerized by many campaigns. Brands work around the clock to produce influential and impactful campaigns that make us feel patriotic whilst putting their brand identity forward. As the 2022 Azaadi day approaches, let's have a look at the best Azaadi campaigns we have seen so far.
Read more: Famous Clothing Brand In Question For 'Stealing' An Artist's Work
Habib Metro
Habib Metro has knocked it out of the ballpark with their 2022 Azaadi campaign. They have made a short film capturing the scenes of partition from 1946 till the present day. They follow Habib Metro's journey since before and how it has evolved with time to help Pakistanis empower themselves. The short film will steal your heart.
View this post on Instagram
Oreo Pakistan
Oreo always has gone all out for this Independence Day. They've made some brilliant illustrations using their cookies to rope in the Pakistani crowd. Be it by building Pakistan step by step with their Oreos or by making chaand sitara with the cookies– they have done it all. Oreo's Azaadi day campaign definitely deserves applause.
View this post on Instagram
Peek Freans
Peek Freans also pulled out the big guns. After all, it is Pakistan's most popular bakery and biscuits brand. Their latest release— the Sooper soft cakes— have taken Pakistanis by storm. It comes as no surprise then that the Azaadi campaign by Peek Freans features the soft cakes making Minar-e-Pakistan.
View this post on Instagram
Brighto Paints
Brighto Paints put on their creative and nostalgic hats when it came to designing their Azaadi campaign for 2022. They rounded up all the important and influential personalities of Pakistan who have made sacrifices for Pakistan and have also made some contributions that have taken the country forward. Arfa Kareem, M.M Alam, and others take the centre stage in this campaign.
View this post on Instagram
Cynergyico
Cynergyico made the most heartwarming video ever as their azaadi campaign. Their video sheds light on how Pakistanis always find a way to move past the negativity and connect with each other. It shows people helping each other and lifting them up which is such an important message in the current sociopolitical climate! Definitely a win.
Read more: Independence Day 2022: 6 Azaadi Sales You Should Avail Right Now
Stay tuned to Brandsynario for the latest news and updates.