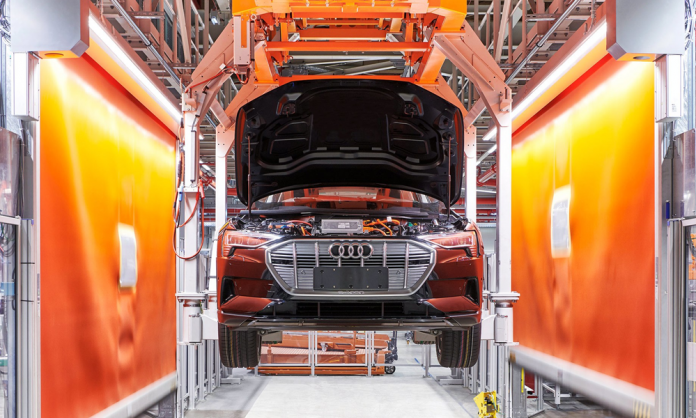 Renowned German luxury automotive manufacturer, Audi, on Tuesday announced that it plans on slashing 9,500 jobs by 2025.
The auto giant further shared that this plan is a part of a massive overhaul to help in finance because the switch to electric vehicles is quite costly.
However, the job-cut according to the company will be achieved through an early retirement program and natural turnover at its two German plants.
Furthermore, the manufacturer added that it will create 2,000 new jobs in the areas of electromobility and digitization to provide smarter and cleaner cars of tomorrow to the people.
Audi might not be the only automotive giant to make this decision as a part of the direction shift. Other companies have also started to implement eco-friendly policies and have started to manufacture electric vehicles.
In times of upheaval, we are making Audi more agile and more efficient.

This will increase productivity and sustainably strengthen the competitiveness of our German plants. -CEO Bram Schot
As far as the remaining 50,000 employees are concerned, they will have job-security until the end of 2029 under the hard-fought deal struck with labour representatives.
We have reached an important milestone. The extension of the employment guarantee is a great success in difficult times. -Peter Mosch, head of Audi's works council
Audi was hit by falling sales, revenues and operating profits over the first nine months of 2019. The brand shared that the reorganization would help boost earnings by six billion euros ($6.6 billion) by 2029.
We have now to see what the fate of the other automotive companies is to be in the upcoming months.
What are your thoughts about this situation? Share them with us in the comments below.
Stay tuned to Brandsynario for all the latest happenings from around the world!
Pakistan to Manufacture Electric Rickshaws Under New EV Policy!