There may not be a lot of people who fail to recognize an Audi vehicle when they see one. Those four rings at the front can be seen from a distance or up close to both. Despite the numerous brands of today, Audi stands as a unique one among them. It has robust vehicles, powered by the most spectacular engines and motors. Where there is Audi, there is also their E-Tron series.
Like many brands of today, e-Tron is the sub-brand under which Audi manufactures and releases its fully electric vehicles. Even if you're a fan of Audi combustion engine cars, you may still be quite surprised when you see an electric being driven around. Now, the Volkswagen Audi Group (VAG) has just revealed a new vehicle to the world, with astonishing features and quite a lot to offer. This is going by the name of Audi E-Tron A6. Yes, it is one of the A series vehicles, but without an engine in them.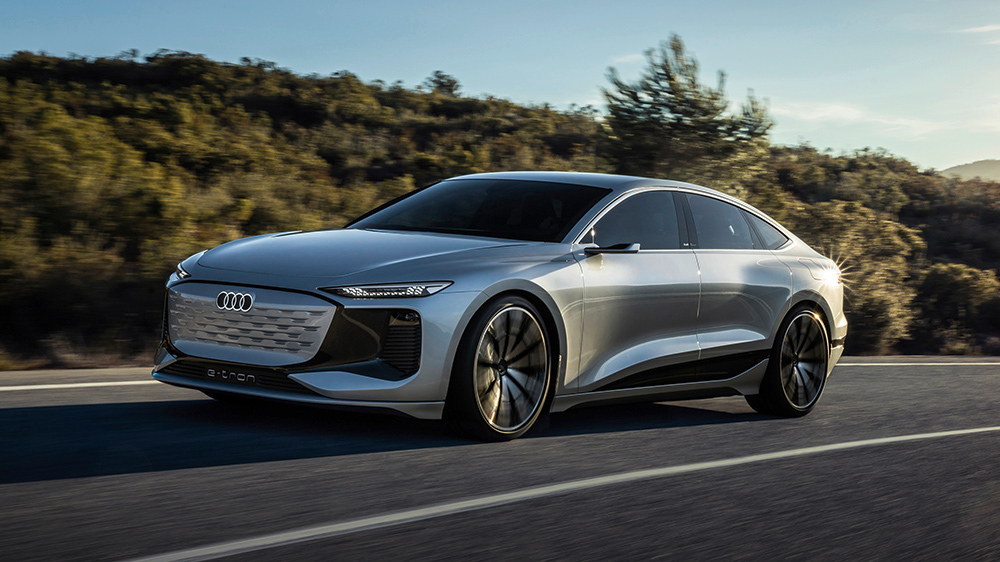 Audi A6
We are not talking about the petrol-driven one here, rather the electric one. It is a sedan that has a slightly compact but stretched-out shape. It fits the sedan category quite well and looks dashing from the pictures that are circulating the internet. We must note one thing here and that is that the vehicle is luxurious.
It actually comes under the luxury executive tag and it deserves to be there, considering what it offers. Talking about underneath the hood, the vehicle packs a 100 kWh battery pack. This has the potential to give the vehicle about 700 kilometres on a single charge. That seems like quite an impressive number and one which can give Tesla hard competition.
Many other vehicle brands are entering the electric era and Audi wants to be one of them. Just recently, we came to know about the development of electric cars in Toyota's factories. Now, we are hearing that brands like Mercedes and Jaguar are also joining the race, one at a time. The world is moving towards an electric era and no one wants to be left behind when the bubble does pop.
Hoping for a future
There are a lot of new features in the Audi A6 e-Tron and all of them deserve to be there. The car is an executive luxurious sedan and contains everything that makes it executive. Additionally, it has a digital projector-based front headlight. Both of them can display various pictures on a garage door or a wall, for entertainment. Apart from that, drivers can also use those projectors to play games, made by Audi, on the same garage door.
We are aware that Audi is rising and now we know the pace of it too. They are coming up quite fast. Pretty soon, we may come face to face with Audi vehicles with a lot of technology embedded within them. The A6 e-Tron also uses the latest advancements in technology and it is expected of the vehicle.
Stay tuned for more from Brandsynario!