Asim Azhar is a well-known youth icon in Pakistan. Ever since he was a small boy, he has been the voice of many TVCs and has made a name for himself in the industry.
Over the years, Asim's fan-following has seen an enormous boom. One of the biggest hits the crooner has had his famous track 'Jo Tu Na Mila Mujhe,' which features Iqra Aziz.
However, it was only until recently that it was found that the famous track is an alleged rip-off.
A social media user revealed that 'Jo Tu Na Mila' is a copy of a Japanese OST produced by Studio Ghibli.
The only Asim Azhar song I liked was jo tu na mila and just found out that it's plagerzised from a Japanese OST a town with ocean view from Kiki's delivery 😂

— Hakuna Matata (@IMugheesAhsan) July 9, 2020
Once you listen to both the tracks as we did, you have to admit, they are way too similar, and this is no coincidence.
Here's Asim Azhar's 'Jo Tu Na Mila'
https://youtu.be/6DtPF9W3ejI
The original Japanese OST soundtrack was initially composed of Mamoru Fujisawa, who is popularly known as Joe Hishahi.
Here's Studio Ghibli's OST
https://youtu.be/xDhjma091uI
On the other hand, 'Jo Tu Na Mila' earlier this year crossed a whopping 100 million views on popular music streaming platform YouTube.
Asim even took it to his Twitter to celebrate its accomplishment. He tweeted:
One hundred million views #JoTuNaMila! And it gives me immense honour to become the youngest and 4th Pakistani artist (after Rahat Fateh Ali Khan saab, Atif Aslam and Momina Mustehsan) to have 2 or more songs in the 100 million club. Thank you, I love you guys,
Asim Azhar Clarifies Situation
"That part of the song has been sampled through proper and legal means under Universal Music India, who released the song." Asim said to Tribune.
"Such a big company won't let such a big release go just like that," concluded Azhar.
Tum Tum Also 'Inspired'?
Asim's newest track called 'Tum Tum' has also received mixed reactions. While some liked the road as it features some of the biggest talents in Pakistan, others criticized it, pointing out that it stereotypes women for being gold diggers.
Pakistani Celebrities Stand Up For TikTok Star Areeka Haq & Asim Azhar
The song featured many big names, including Shamoon Ismail, Ramis, Young Stunners, Mooro, Hania Aamir, and others.
The funny thing with 'Tum Tum' is that it too seems very much 'inspired' by other songs.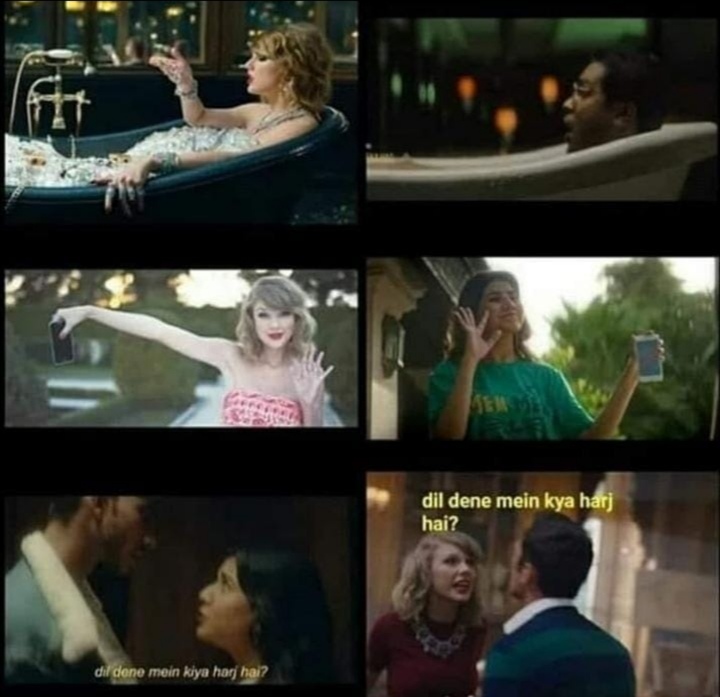 Watch Asim's Newest Track 'Tum Tum' Below
https://youtu.be/iqrVb6InPcE
Do you think 'Jo Tu Na Mila' was a complete copy?
Share your thoughts with us in the comments below.
Stay tuned to Brandsynario for more news and updates.