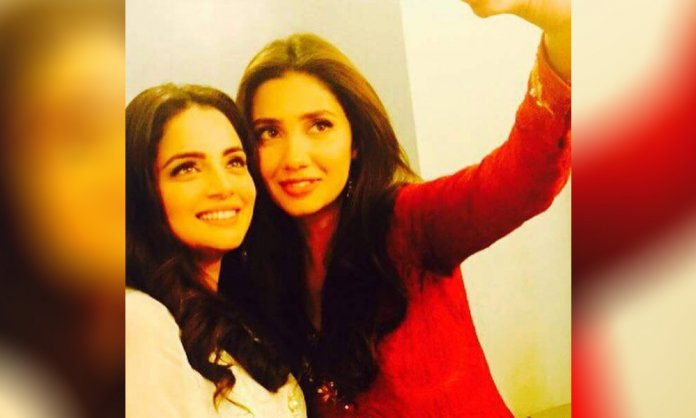 She may not have been nominated in the Best Actress category, but Armeena Khan has just become part of the Lux Style Awards – as a critic of the show held in Lahore earlier this week.
Her rant on Twitter seems to have involved all those who believe that Mehwish Hayat should have won the Trophy that eventually landed in Mahira Khan's hands.
Controversies like these are the reason why every year, Lux gets its share of critique, confusion and cynicism. But these internet judge, jury and executioners feel that injustice was done to Punjab Nahi Jaungi girl and Armeena leads the way as a fellow sympathizer.
Recently, she was spotted on Twitter taking a dig at the Awards show.
She expressed her doubts about LSA's judging system and many fans also joined her in the conversation. Some even tried to comfort her as well and honestly, artists don't really need an award to know how awesome they are.
So, was Armeena indirectly expressing her disagreement with Mahira Khan getting the Best Actress award?
Well, her fans think so!
Some started questioning the honesty of the awards
Many fans were not happy about Mahira Khan winning the award.
And some took the recent rumors to criticize Mahira Khan more

We wish both the actresses good luck in their future career and remember, everyone is a winner.
Sometimes you might not get acknowledged but maybe because there is something better in store for you by the grace of God.
Let us know in the comments below of what you thought about this.
The post first appeared on Very Filmi.com
Contributed by: Fatima Ali