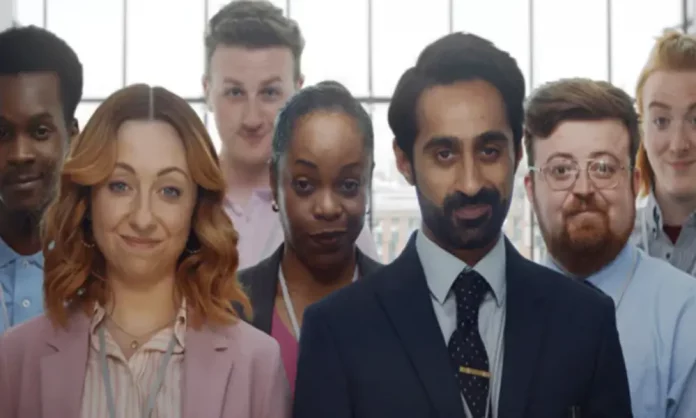 McDonald's is ticking off with another advertising campaign which seems to be one of a kind. McDonald's has always been a pioneer in coming out with iconic ads. Meanwhile, this time, they have managed to do the same while giving a whole new meaning to office lunch times.
#Raise Your Arches 
How many times have you gestured for your co-worker to accompany you to the lunch hours? The answer sure is more often than we would like to think. McDonald's sure has taken notice of the fun tactics and has implemented them in their latest ad.
The uplifting campaign, created by agency Leo Burnett London, celebrates McDonald's iconic golden arches—but not in their usual form. The logo has been revamped from a usual M to look like an arch-shaped M. Meanwhile, the campaign ad shows people playfully raising their eyebrows mimicking the new logo of the brand.
Take a look at the funky ad below:
Read More: K&N's Recent 'Spelling Error' Debate Comes To An End
"Raise Your Arches" shows a group of office workers who try to communicate with their coworkers while raising their eyebrows. Their specific gesture comes across as a signal for other coworkers to skip work and go for a Mcdonald's meal. The ad features no dialogue and not a single menu item in sight. It just shows a group of people who share their mutual love for Mcdonald's and can't wait to gather at their favorite fast-food restaurant.
"In a challenging time, our Raise Your Arches invitation to McDonald's provides the nation with a small but much-needed moment to let go and feel good," Michelle Graham-Clare, senior vice president and chief marketing officer at McDonald's UK & Ireland, said in a statement. "We hope the campaign raises arches and smiles across the country." 
The ad was directed by British filmmaker Edgar Wright, known for movies including Baby Driver, Shaun of the Dead, and Last Night in Soho. The ad was produced by the company Moxie Pictures. If you think the soundtrack is familiar then it is the 1985 song Oh Yeah by Yello. Also known as the soundtrack of the 1986 film Ferris Bueller's Day Off.
Read More: Beyond The Checkout Lane: Here's Why Brands Charge For Shopping Bags
What do you think of this ad? Let us know in the comments below.
Stay tuned to Brandsynario for the latest news and updates.